Ron Leshem - A Literary and Journalistic Luminary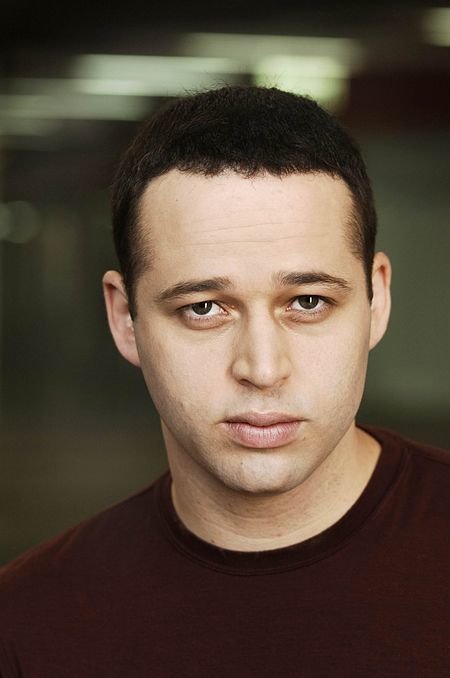 Ron Leshem's multifaceted career has left an indelible mark on Israeli literature and media. His ability to dissect complex societal issues, both in journalism and fiction, has earned him numerous awards and a reputation as one of Israel's most influential voices in contemporary literature and television.
Ron Leshem, born on December 20, 1976, is a prominent Israeli author and journalist. His contributions to literature and journalism have earned him prestigious accolades such as the Sapir Prize for Literature and the Yitzhak Sadeh Prize for Military Literature. Beyond his writing, Leshem held significant roles in the media industry and even served in the elite IDF Unit 8200.


Early Life:
Leshem grew up in Givatayim, the son of Ziva and Gideon Leshem, who served as the CEO of the Mor Institute in Dimona. During his youth, Leshem immersed himself in various television roles, eventually serving in the Israeli Defense Forces (IDF) in the Intelligence Corps' Unit 8200.


Journalism Career:
Between 1998 and 2002, Leshem was a member of the editorial team at "Yediot Ahronot," one of Israel's leading newspapers. He progressed from a writer to the newspaper's chief editor, handling a range of editorial and writing responsibilities. Within the magazine "Shiv'a Yamim," he chronicled the Second Intifada in a series of impactful articles, shedding light on the human stories of heroes and victims in the midst of conflict.

In September 2002, Leshem joined "Maariv" as Deputy Editor-in-Chief and Head of the News Department, also overseeing the newspaper's online presence.


Journalistic Philosophy:
Leshem's writings often underscored the journalist's power and duty to pursue a subjectively ethical truth and divert history from its predetermined path. He analyzed the success of journalists like Uri Blau and Carmela Menashe, whose reporting contributed to the IDF's withdrawal from Lebanon. Leshem once wrote, "I was one of those who erred; controlling South Lebanon then seemed like a price we had to pay." His other articles delved into deep societal disparities in Israeli society, particularly in "Who Are We Sending to Die for Us?" addressing the growing disconnect between the IDF and Israel's marginalized communities.


Literary Accomplishments:
In 2005, Leshem's debut novel, "If There Is a Paradise," was published by Zmora-Bitan, edited by Noa Menahem. The book unfolds the story of Brigadier General (later Major General) Liraz "Erez" Liberti, the commander of an engineering unit in the IDF's Givati Brigade during the final year of Israel's presence in South Lebanon. The novel's narrative seeks redemption while critically examining the banality, absurdity, and heavy toll of bureaucracy. Leshem employs a similar critical approach to his journalistic work in his courses at the Herzliya Interdisciplinary Center's journalism program.


Recognition and Awards:
" If There Is a Paradise" garnered Leshem the Sapir Prize for Literature in 2006 and the Yitzhak Sadeh Prize for Military Literature in the same year. The song "If There Is a Paradise," written by Doron Medalie, was inspired by the book. In 2007, the film "Beaufort," directed by Joseph Cedar and based on the novel, received the Silver Bear Award for Best Director at the Berlin Film Festival. In 2008, it was nominated for an Academy Award for Best Foreign Language Film.

In 2011, the Cameri Theater staged a theatrical adaptation of the book, directed by Moshe Kaftan and featuring actors Ozz Zehavi, Ofer Shechter, Yosef Sweid, and others.


Television Career:
Leshem played a vital role in the creation of television dramas like "Gordin Cell" (2011) and "Euphoria" (2012). "Gordin Cell" was adapted into an American version titled "Allegiance," broadcast on NBC, and a Korean version named "Spy" on KBS. The original Israeli version earned accolades, being recognized by The Guardian's culture magazine as one of the best international drama series in 2012.

Leshem contributed to the adaptation of "Euphoria" into an American series, which premiered on HBO in June 2019 and was renewed for a second season.


Recent Projects:
In collaboration with director Yaron Zilberman, Leshem wrote the screenplay for the film "Horrible Days," which won the Ophir Award for Best Feature Film in the same year.

In the summer of 2019, filming commenced for "The Fertile Crescent," an American-French series co-written by Leshem and his partner, Amit Cohen. The show explores the Syrian Civil War and is broadcast by Hulu and Arte.

Simultaneously, production began for "Lockdown," a series developed by Cohen and Leshem over the course of ten years, set in the Golan Heights and expected to become one of Israel's most expensive drama series.


Personal Life:
In September 2013, Leshem married his partner, Oren Genor, a pediatric surgeon at Boston Children's Hospital and a lecturer at Harvard Medical School, specializing in organ transplantation. The two met during their military service in Unit 8200 in 1999.


Legacy:
In 2019, Ron Leshem was selected by a prominent Israeli magazine as one of the top 100 influential people in Israel. His third book, "Beautiful as We Were," was published in September 2019 by Zmora-Bitan.

---
Reviews (0)
No reviews yet.