Orly Castel-Bloom: A Literary Trailblazer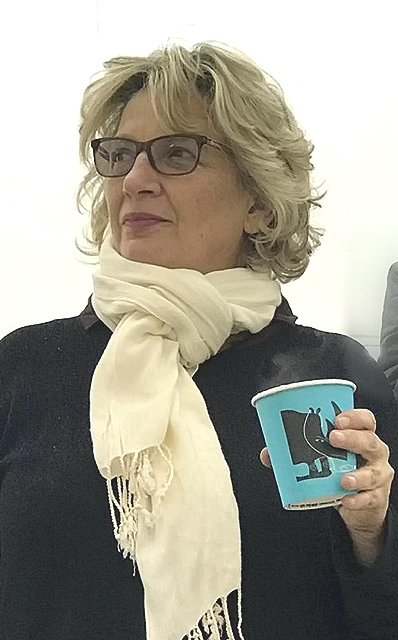 Orly Castel-Bloom, born on November 26, 1960, is a celebrated Israeli author. She was awarded the prestigious Sapir Prize in 2015 for her novel "The Egyptian Novel."
Biography

Orly Castel-Bloom was born in Tel Aviv to a Jewish family that immigrated to Israel from Egypt in 1949. Her father worked for El Al Airlines, and her mother worked at Bank Agudat Yisrael. The loss of her father, Salvo Castel, to cancer is a theme that found expression in her book "Dolly City."

Castel-Bloom is fluent in French from a young age. After completing her high school education at the Herzliya Gymnasium, she served in the Israel Defense Forces (IDF) as a military secretary in the Southern Command in the Sinai. She studied cinema for a year at Tel Aviv University and later spent another year at the Beit Zvi School of Performing Arts in Ramat Gan.

She married Gadi Blum, whom she met during her studies at Beit Zvi, and they had two children. They divorced in 1999, and she currently resides in Tel Aviv.


Her Literary Career

Castel-Bloom began publishing her works in 1987 and was discovered by literary editor Haim Pesach, who worked for Am Oved Publishers, where her first collection of stories, "Not Far from the City Center," was published. However, it was her novel "Where Am I?" that marked her breakthrough in the local literary scene. Another highly regarded novel by Castel-Bloom is "Dolly City," which explores motherhood in Israel.

Literary scholar Gershon Shaked regarded Orly Castel-Bloom as a writer who transformed the landscape of Hebrew literature with her innovative storytelling. Her stories introduced a brutal and popular reality that had not been previously explored in Hebrew literature. Her parabolic, jazzy, and unsettling style challenged the traditional elements of storytelling, including motivation, character, integration, and psychology, giving rise to fervent responses. In contrast to the polished narrative expected from "well-crafted" literature, her work was rife with chaos, sorrow, and poetics, navigating between its lines.


Literary researcher Uri S. Cohen noted:

"Orly Castel-Bloom is one of the central creators in Israel since the 1990s, and certainly one of the important voices that emerged in her from the late 1980s. Along with others, she contributed to the consolidation of a new phenomenon in Hebrew literature, defined as Israeli post-modernism, a definition that has held up for quite some time - unlike the post-national post-modernism in which she was implicated."


Cultural commentator Yonatan Gath described Castel-Bloom's writing as postmodern:

"This is writing under the influence of the 'angst' and a migraine. The focus and precision are directed at unimportant details while the important ones are irrelevant to the narrative sequence. And it is precisely the lack of eloquence that liberates the writer from oblivion. Madness is the most rational solution for the cases to which Castel-Bloom's heroes are dragged."

Orly Castel-Bloom's unique style and unapologetic exploration of complex and unsettling themes have made her a prominent figure in Israeli literature. Her works continue to challenge conventional literary norms, earning her both critical acclaim and a dedicated readership.

---
Reviews (0)
No reviews yet.