Chaim Yosef Zadok: Statesman, Lawyer, and Public Figure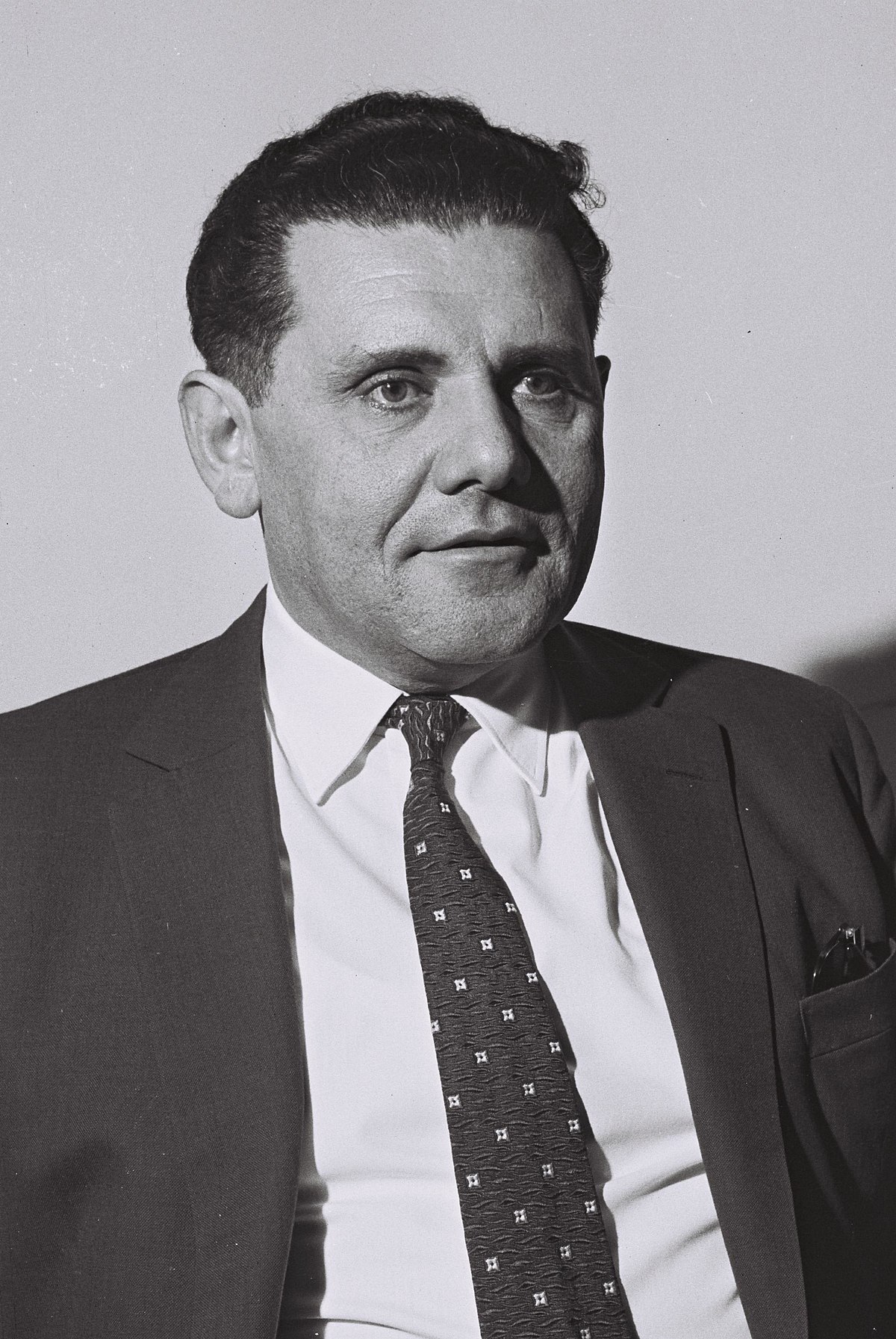 Chaim Yosef Zadok was a prominent Israeli statesman, lawyer, and public figure who made significant contributions to Israel's legal and political landscape. He served as the Minister of Justice in Israel's first Rabin government (1974–1977) and also held positions as Minister of Commerce and Industry and Minister of Development.
Chaim Yosef Zadok was born in Rava Ruska, Poland. He attended a Polish gymnasium in Rava Ruska and studied philosophy and Jewish studies at Warsaw University. He was an active member of the Zionist Gordonia movement in Poland and participated in the United Workers' Party. In 1935, he immigrated to Israel and joined the Haganah, serving as a noter in the police force of Jewish settlements. He studied law at the Mandatory School of Law and became a certified lawyer. Zadok worked in the legislative department of the Ministry of Justice during the early days of the State of Israel, serving as an assistant to the government legal advisor (1952-1949).

In 1958, Zadok founded the law firm "Haim Zadok & Co.," which became one of the most prestigious and influential law firms in Israel. Despite his wealth, Zadok remained a socialist Zionist throughout his life.

Zadok was elected to the Knesset in 1959 and continued to serve as a Member of Knesset for 19 years, representing different iterations of the Labor Party (Mapai, HaMaarach, and HaAvoda). He chaired the Knesset Foreign Affairs and Security Committee and also served as Minister of Commerce and Industry in Levi Eshkol's government (1965–1966) and concurrently as Minister of Development. From 1974 to 1977, Zadok held the position of Minister of Justice, serving briefly under Prime Minister Golda Meir and later under Prime Minister Yitzhak Rabin. After Golda Meir's resignation, he was offered the role of Prime Minister but declined.

During his tenure as Minister of Justice, Zadok had to contend with corruption scandals within the government, including the case of Minister Abraham Ofer, who was suspected of bribery and committed suicide, as well as the Asher Yadlin affair, involving Rabin's candidate for Governor of the Bank of Israel, and the Dollar Account affair related to Leah Rabin. On matters of the constitution, Zadok believed that based on his experience, anyone attempting to draft a comprehensive constitution destined to solve all issues was doomed to fail from the outset.

In the political arena, he strongly opposed the settlement of Israelis in Sebastia, comparing it to the "Altalena affair of '75." However, he eventually found a legal formulation that allowed the settlers to reside in Israel Defense Forces camps in the territories. His name is also linked to the brilliant political maneuver in 1976 when he advised Rabin to dismiss the Mapam ministers due to their refusal to vote for a vote of no confidence, thus leading to early elections and a political upheaval.

A few months later, in January 1978, Zadok resigned from the Knesset and returned to practicing law and engaging in public and political activities. His public activities included lecturing at the Hebrew University and chairing its workers' committee, serving as Deputy President of the Association for Civil Rights in Israel, chairing the workers' committee of Ben-Gurion University, and presiding over the Press Council. As President of the Press Council from 1993 to 1999, Zadok led the adoption of a new ethical code that now applies to all Israeli media outlets and established an Ethics Court. He also served as Chairman of the Israel Democracy Institute's Board of Directors.

In March 1988, Zadok participated in an Israeli-Palestinian meeting in Brussels where, on behalf of Peace Now, he presented a plan for mutual recognition and the establishment of a Palestinian state within the 1967 borders.

In 1992, he was appointed by Prime Minister Yitzhak Rabin and Minister of Religious Affairs to chair a public committee to examine religious councils and their functions. The committee's report in 1993 included recommendations such as a significant reduction in the number of religious councils, a decrease in the salaries of council heads and deputies, the creation of a basket of religious services, and the establishment of central religious councils for specific services, such as marriage registration or kosher certification. However, most of the committee's recommendations were not implemented.

In 1996, Zadok was appointed to head the public committee for the Press Laws. The committee submitted its findings in 1997 and recommended, among other things, abolishing the need for a license to publish a newspaper and prohibiting legislation that restricts freedom of expression while strengthening legislation related to media concentration and cross-ownership in the field of journalism.

Chaim Yosef Zadok passed away from a heart attack during a visit to Germany at the age of 89. After his death, he was praised as the "intellectual powerhouse of the Labor Party," and his friends and colleagues consulted with him "out of immense respect for his logical and fair-minded judgment."

In 2016, the city of Netanya named a street in the "Kokhav Hayam" neighborhood in his honor.

---
Reviews (0)
No reviews yet.