The Israeli Ballet: A Timeless Elegance in Motion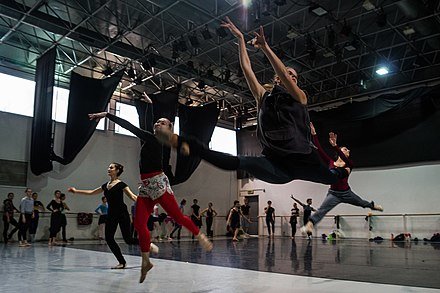 The Israeli Ballet is a prominent ballet company that performs classical and neo-classical ballet works. Founded in 1967 by Bertha Yampolsky and Hillel Markman, who served as its directors for 45 years, the company frequently presents new choreographic creations and stands as the only professional ballet company in Israel to include works from the international classical repertoire. The Israeli Ballet regularly embarks on tours worldwide.
Situated in the newly established Israeli Ballet Center in Tel Aviv, equipped with the largest rehearsal hall in Israel seating 250, the company is nestled in the heart of the country's cultural scene.

The Israeli Ballet represents Israel in international tours and major festivals across Europe, Asia, and the Americas.


History

Founders Bertha Yampolsky and Hillel Markman presented the Israeli Ballet's debut performance on January 25, 1967, in Holon, featuring a group of four young dancers. George Balanchine granted permission for his creation "Serenade" to be performed by the company in 1975, and in 1981, he awarded the company rights to freely perform all of his works.


Classical Ballet Center

The Israeli Ballet boasts its own facilities in Tel Aviv, including the official ballet school known as the "Classical Ballet Center," the first institution of its kind in Israel.


Repertoire

The company's current repertoire includes numerous works by George Balanchine, thanks to his generosity in granting performance rights to the Israeli Ballet. Balanchine's works in the repertoire encompass "Symphony in C," "Square Dance," "The Walpurgisnacht Ballet," "Concerto Barocco," and "The Four Temperaments." Additionally, the repertoire features modern creations by choreographers such as Christian Spuck, Rudy Van Dantzig, Jan Linkens, Lar Lubovitch, and Kasyan Goleizovsky.

The Israeli Ballet also possesses a considerable number of original works by its artistic director, Bertha Yampolsky. In addition to her original creations, Yampolsky has choreographed new renditions of "The Sleeping Beauty" and "The Nutcracker."

Recently, the Israeli Ballet introduced a new modern creation to its repertoire, "Post-Forsythe: Hikarizatto" by Itzik Galili, further enriching its diverse program.

---
Reviews (0)
No reviews yet.