Shai Nitzan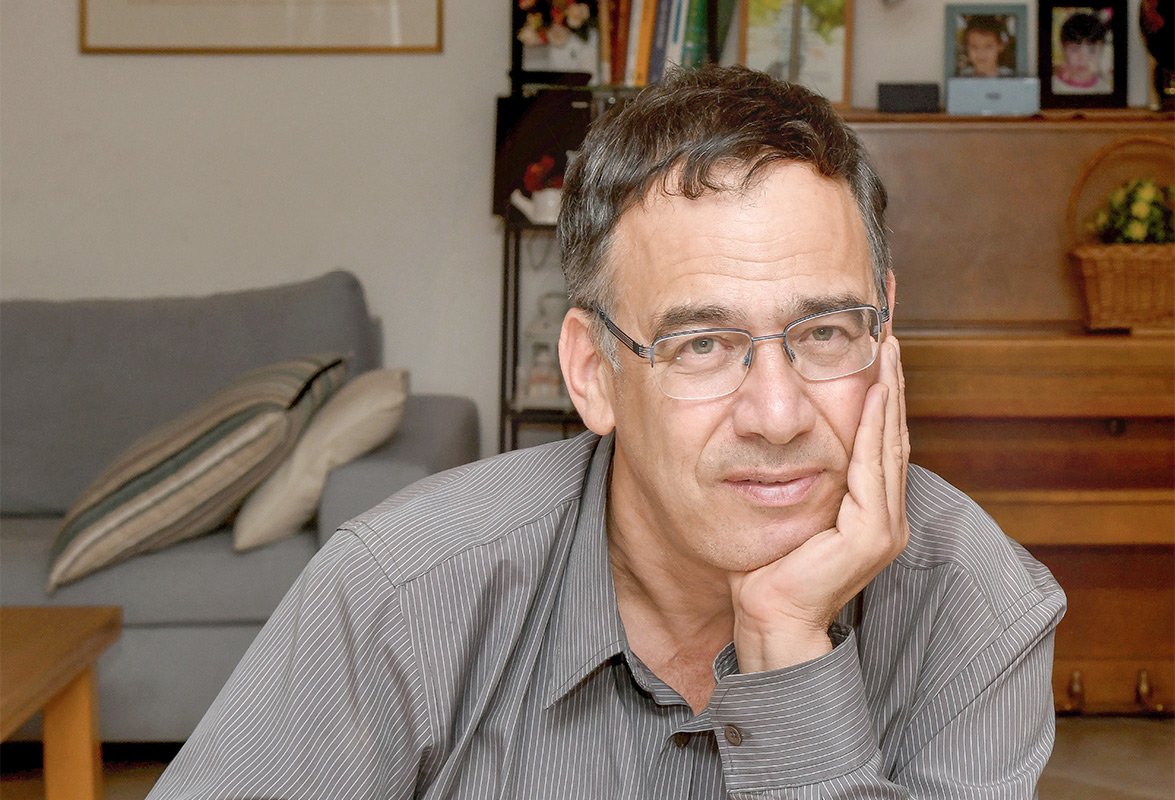 Shai Isaiah Nitzan, born on November 29, 1959, is an Israeli attorney who has held various significant legal positions within the Israeli government. He has served as the State Prosecutor, Advisor for Special Legal Affairs to the government, and Deputy State Prosecutor for Special Affairs.
Biography
Nitzan was born in Jerusalem to Chava and Yaakov, who immigrated to Israel from Hungary and Czechoslovakia in 1934. He grew up in an observant household in the Kiryat Moshe neighborhood of Jerusalem and received his education at the Bnei Akiva Yeshiva in Kiryat Moshe.
In 1978, he enlisted in the Israel Defense Forces (IDF), volunteered for the paratroopers, and was assigned to the 890th Paratrooper Battalion. He underwent combat training, an officers' course in the Armored Corps, and participated in operational activities during his service. At the age of 23, he completed his military service but continued to observe Shabbat and maintain a religious lifestyle.

In 1985, he graduated with honors with a bachelor's degree in law and the history of the Jewish people from the Hebrew University of Jerusalem. He later specialized in the Supreme Court under Justice Aharon Barak, who later became the President of the Supreme Court. In 1987, he interned under attorney Yaakov Rubinshtein, former president of the Israel Bar Association.
In 1989, he earned a second law degree from the Hebrew University, also with honors. Nitzan is a graduate of the National Security College (1999) and holds a second master's degree in political science from the University of Haifa (1999), also with honors.


In Service of the State
Throughout his career, Nitzan held prominent positions within the State Prosecutor's Office. From 1989 to 1993, he served as a personal assistant to State Prosecutor Dorit Beinisch.
From 1994 to 2002, he worked as a prosecutor in the department of special investigations, handling sensitive cases. Concurrently, from 1997 to 2002, he was responsible for security matters within the State Prosecutor's Office. In 2002-2003, he served as the head of the Special Affairs Division and was soon appointed Deputy State Prosecutor for Special Affairs.

During his various roles in the State Prosecutor's Office, Nitzan handled numerous high-profile criminal and security cases. He represented the state in significant cases, including those related to the Supreme Court's High Court of Justice petitions, the Public Committee Against Torture in Israel, the Bar-On Hebron affair, the Katsav affair, and many others.

Nitzan also oversaw law enforcement in the West Bank and played a controversial role in dealing with settler-related issues. He faced criticism from right-wing groups who viewed him as interfering with settlements and settlers. During this period, there were protests outside his home, and prominent right-wing activists called for his removal from public office.

In January 2011, an online video inciting violence against Nitzan was published. He was provided with security protection for a period following the video's dissemination. Several days after the video's release, a resident of Ra'anana was arrested on suspicion of creating and distributing it.

Nitzan was in charge of the legal aspect of the Disengagement Plan and established special courts adjacent to detention centers where many detainees were tried together.

On September 9, 2012, the government approved Nitzan's appointment as Advisor for Special Legal Affairs to the government, despite opposition from right-wing elements.

During his tenure, Nitzan was also involved in the fight against racism. In 2019, he stated that "the fight against corruption is important, but the fight against racism is even more important."

In November 2013, the Search Committee recommended Nitzan for the position of State Prosecutor. Knesset members from right-wing parties, which were part of the coalition, criticized the recommendation. Nevertheless, the government approved his appointment, and he assumed the position on December 16, 2013, succeeding Moshe Lador.

In September 2014, Judge Na'ama Bechor of the Kfar Saba Magistrate's Court ruled that the State Prosecutor's Office and Shai Nitzan had acted with discrimination against right-wing activists. The ruling was later overturned by the District Court.

In his first two years as State Prosecutor, Nitzan, supported by the Prosecutors' Union, fought against the authority of the State Comptroller's Office and the Attorney General's powers to conduct comprehensive oversight. Nitzan and the prosecutors achieved success in reducing the State Comptroller's authority to conduct comprehensive audits.
Following Judge Hila Gerstel's resignation, she criticized the State Prosecutor's Office and Nitzan. In January 2017, Gerstel stated that Nitzan was unfit for the role of State Prosecutor and that he had "difficulty with telling the truth."

In May 2019, David Rozen, the Public Complaints Ombudsman for representatives of the state in legal proceedings, published a decision he received following a complaint filed by Yaakov Borovsky.
The complaint alleged that Nitzan had obstructed investigations into criminal suspicions against former police commissioner Yochanan Danino. The suspicions were related to Danino's relationship with a policewoman. In June 2020, information reached Ombudsman Rozen that led to the reopening of the case.

Due to his involvement in specific cases, Nitzan received security protection.

On December 16, 2019, his six-year term as State Prosecutor concluded.

In November 2021, he was appointed as the Director-General of the National Library, tasked with managing the library's diverse content worlds, a role that did not exist before his appointment.


Personal Life
Nitzan resides in Jerusalem. He is married to Tamar Nitzan, an Arabic teacher, and they have five children. His son, Adi Nitzan, works as a translator and researcher of literature and is a poetry critic for the Israel Hayom newspaper. His brother, Professor Shmuel Nitzan, is an economist.
---
Reviews (0)
No reviews yet.