Shafi Paz: A Controversial Figure in Israel's Social and Political Landscape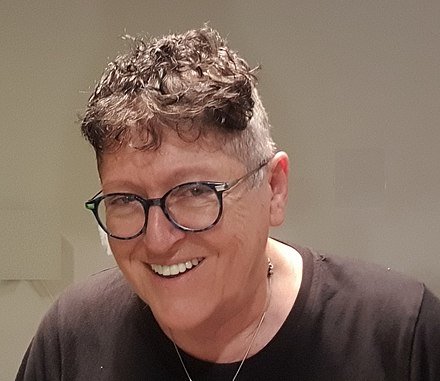 Shafi Paz is a complex and controversial figure in Israel's social and political landscape. Her journey from left-wing activism to right-wing advocacy, particularly in the context of the asylum seeker issue, has made her a focal point of debates surrounding immigration, human rights, and social justice in Israel. Her actions and views continue to generate passionate discussions and disagreements among Israelis and observers of the country's political scene.
Shafi Rachlin Paz, born on June 18, 1952, is an Israeli social activist residing in the Shapira neighborhood in southern Tel Aviv. Her journey in the world of activism has been marked by notable shifts in her political ideology, from her early involvement with the Meretz party to her later alignment with right-wing causes. Since 2013, she has been at the forefront of the struggle against African asylum seekers and undocumented migrants in southern Tel Aviv neighborhoods and across Israel, advocating for their deportation.


Early Life
Paz was born in Lodz, Poland, to Holocaust survivor parents. In 1956, at the age of 4, she immigrated to Israel with her family, initially settling in Ma'abara in Kiryat Ata. Her father, a finance manager, changed jobs frequently, and the family moved several times. She served in the Armored Corps during her military service and later obtained a study permit, enrolling in a university. Tragically, her mother died in a car accident when Paz was 21 years old. Paz earned her bachelor's degree in history from Tel Aviv University. Professionally, she works as a translator, editor, and lecturer.
Personal Life
At the age of 22, in 1974, Paz came out as a lesbian. At 29, she met her partner, Tali Rachlin Paz. Together, they established a business in printing and typography. They also jointly acted as guardians for Tali's son. At 38, Paz was diagnosed with Hodgkin's lymphoma and successfully recovered. Later, at 65, she faced breast cancer and underwent a full mastectomy.
Social and Political Activism
During her youth, Paz was a member of the Hashomer Hatzair youth movement. After coming out, she joined the ranks of LGBT activists such as Shulamit Aloni and Yael Dayan and was active in the Ratz party, which worked to advance the rights of the LGBTQ+ community. She was a member of Meretz for many years and engaged in the fight for LGBTQ+ rights.
She also joined protests against President Ezer Weizman after he made homophobic and sexist remarks and stood in solidarity with transgender and drag queens during the 1998 Vitgothque riots. Later, due to her opposition to the presence of asylum seekers, she shifted her political stance to the right.

In 1993, Paz and Tali moved to the Shapira neighborhood in southern Tel Aviv, drawn by its multicultural and diverse population. They formed close relationships with their neighbors, including a community of migrants, particularly two Nigerian families who became their friends.
In 2002, during the deportations of asylum seekers initiated by Ariel Sharon, she publicly revealed that an undocumented migrant from Nigeria had worked for her during an operation by the Oz unit. However, as the number of migrants, especially from Eritrea, increased, she began to oppose their presence in southern Tel Aviv neighborhoods.

In the summer of 2011, she was actively involved in the social protest movement. In the 2013 municipal elections for the Tel Aviv City Council, Paz ran as the sixth candidate on the "South Tel Aviv Neighborhood Party" list. Although the list secured one seat, she did not enter the city council.


The Front for the Liberation of South Tel Aviv
Starting in 2013, Paz played a significant role in the struggle against the presence of asylum seekers in southern Tel Aviv neighborhoods as part of the "Encircling Central Station" association. Paz led the militant faction of the association, which she referred to as the "Front for the Liberation of South Tel Aviv."
She documented through videos the activities, actions, and vandalism committed by homeless individuals and incidents of sexual assault and theft. Shafi Paz conducted interviews with the media, organized protests, and hung banners to raise public awareness about the challenges faced by the residents of southern Tel Aviv neighborhoods due to the concentration of undocumented migrants.
She criticized the use of urban resources, such as parks, public buildings, and schools, for the benefit of migrant populations. She frequently clashed with human rights activists who supported asylum seekers, claiming that they were infringing on the human and civil rights of long-time residents of the older neighborhoods, who belonged to economically disadvantaged social strata that had been neglected by the government and municipality.

Paz's initial activism included protests against same-sex marriage ceremonies held in a public garden in her neighborhood.

In response to numerous conflicts with members of the Israeli left, Paz underwent a political transformation. She aligned herself with the Likud party and portrayed herself as someone who had previously identified with the left but had shifted her allegiance in favor of her current struggle.
According to Paz, there is a growing group of former leftists who bring a new perspective to the right. She believed that a new secular right-wing movement could emerge, revitalizing the political landscape.

Starting in August 2017, Paz led weekly protests against former Supreme Court President Miriam Naor outside her residence in Jerusalem's Rehavia neighborhood. She continued these protests when Esther Hayut became the current Supreme Court President in her neighborhood in northern Tel Aviv.
In November 2017, Paz was arrested twice during protests she led in front of the Supreme Court President's residence. In her ideal world, Paz is in favor of dissolving national borders, nations, and religions, but she recognizes the impracticality of this vision, emphasizing the need for a state of our own.
She asserts that if there is no state, everything is lost, especially with minorities present. In August 2017, Paz stood alongside Prime Minister Benjamin Netanyahu when he visited southern Tel Aviv and declared his intention to address the asylum seekers issue.
The government announced a plan to deport some of the asylum seekers to third countries, leading to human rights organizations launching protests against deportation. Paz expressed support for the plan and organized a series of pro-deportation demonstrations.
In April 2018, the deportation plan collapsed, and the Israeli government presented a new plan negotiated with the UN Refugee Agency (UNHCR). According to the new plan, some of the asylum seekers would leave Israel, while others would remain with temporary resident status. Paz vehemently opposed this plan, which was eventually canceled.

In March 2019, a month before the national elections, Paz exposed her contacts with the Prime Minister's Office and the Director-General of the Population and Immigration Authority. She revealed that they had approached her to persuade her to accept the improved UN plan. Paz narrated how she successfully thwarted the plan's approval once again.
Her revelation included the leaking of phone calls and recordings, which, according to her, were released due to concerns that the plan might be approved immediately after the elections. In September 2019, ahead of the Knesset elections, the "Front for the Liberation of South Tel Aviv" reached an agreement with a right-wing list.
According to the agreement, the list committed to amending Israel's Entry Law to block the possibility of granting status to asylum seekers and undocumented residents without explicit government or administrative court approval.

In September, Paz was indicted for defacing public property with graffiti, using terms such as "deportation" and "Holot terrorist," on pillars and installations in Levinsky Garden in Neve Sha'anan. The indictment also included accusations of incitement, property damage, and harm to her property for her involvement in these actions.

In September 2019, along with fellow activist Sheffi Paz (no relation), she protested outside the Turkish Embassy in Tel Aviv. The two women were detained after Paz entered the embassy and wrote on the wall that Turkey was "funding terror." They were released after a few hours.


Controversies and Criticisms
Shafi Paz has been a polarizing figure in Israeli society due to her staunch advocacy for the deportation of African asylum seekers and her confrontations with human rights activists and left-wing groups. Her actions, such as organizing protests outside the homes of Supreme Court justices and her involvement in graffiti incidents, have attracted controversy and legal action.
Critics argue that Paz's rhetoric and actions contribute to an atmosphere of hostility towards migrants and asylum seekers, potentially fueling discrimination and violence against vulnerable populations.
---
Reviews (0)
No reviews yet.