Hazi Leskali: The Israeli Poet, Choreographer, and Art Critic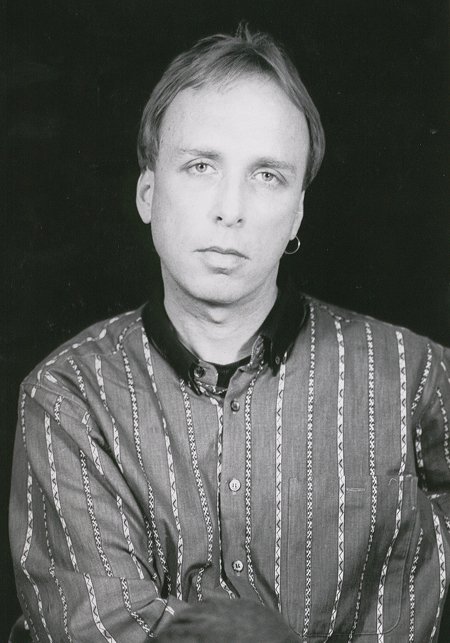 Ezekiel (Hazi) Leskali (July 26, 1952 – May 26, 1994) was a poet, choreographer, and art critic of Israeli origin.
Hazi Leskali was born in 1952 in Rehovot, as the only child of Czechoslovakian parents, and grew up in Giv'atayim.

At the age of 22, he moved to The Hague, Netherlands, where he studied dance and the arts at the Open Academy of the Arts. After returning to Israel, he began writing dance reviews for the magazine "HaIr," where he became a member in 1980 and even took part in its editing.
He also had a regular column in the newspaper titled "Yoman HaNergen" ("The Dancer's Diary"). Hazi Leskali was involved in choreography and published three dance segments.

Hazi Leskali started writing at the age of 14 and published his first poems in literary journals at 18. His early poems were featured in an anthology called "Bikurei Atim" (published by Ma'adah, 1972), edited by Mati Meged. His first poetry book, "The Finger," was published when he was 34. His poetry is notable for its themes of dance and homosexuality.

Leskali was active in LGBTQ+ organizations and was one of the first in Israel to publicly identify as homosexual. In one of his columns for "HaIr," he wrote about Gabriel Schrober, who passed away in 1988 at the age of 42. Despite his wealthy family's efforts to preserve his memory with projects in Israel (such as the Gabriel House on the shores of the Sea of Galilee), Leskali revealed that Schrober was homosexual and died of AIDS.
He criticized the family for hiding this fact, contrary to the deceased's explicit wishes. This revelation generated a controversy, and the newspaper was flooded with both supportive and outraged responses. Leskali himself succumbed to AIDS in 1994 and was laid to rest in the Yarkon Cemetery. His final poetry book was published posthumously in 1994.

His hometown, Giv'atayim, is frequently mentioned in his poems, alongside other cities in Israel and around the world. Additionally, many of Leskali's poems make use of inanimate objects, such as a door handle, a cup, a saw, a plow, an eraser, and more. His poetry embodies elements of poetic irony:

"Poetry does not have to be poetic. It can be a conversational meal. Poetry can be confectionery, meaning a fruit that is dead yet tasty.

Poetry should be cruel without being cruel. Poetry should reside in a house without windows."

Despite passing away at a relatively young age, Leskali left behind an important legacy of bold and vivacious poetry.

In 1996, the documentary film "Yakntelisa," directed by Yair Lev, was released. It offers a somewhat unsentimental, intricate cinematic portrait of Leskali. The film, which participated in the competition at the Jerusalem Film Festival that year, was eventually banned from Israeli television and was only broadcast on Channel 8 via cable in 2002.

In 2009, a selection of his poems was published, edited by Meir Wieseltier.

In 2020, "HaMashorer" (Nana Disk), an album featuring songs based on Hazi Leskali's poetry, composed by Dori Parnes, musically produced by Eran Vatze, and performed by Rona Keinan, Shai Tsabari, Alon Eder, and others, was released.

---
Reviews (0)
No reviews yet.