Zoglovolk: Revolutionizing the Israeli Food Industry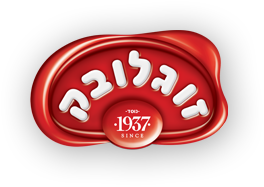 Zoglovolk's journey from a small kosher meat producer to a major player in the Israeli food industry has been marked by innovation, adaptability, and expansion. While the company has faced challenges and controversies over the years, it remains a prominent name in the meat and plant-based food sectors, providing a wide range of products to both domestic and international markets.
As Zoglovolk continues to evolve, it will be interesting to see how it navigates the changing landscape of the food industry, particularly in the growing market for meat alternatives.
Zoglovolk is an Israeli industrial company specializing in food production, primarily focusing on meat and meat alternative products. This documentary-style article will delve into the rich history and evolution of this influential company, tracing its journey from humble beginnings to its role as a major player in the food industry.


Early Beginnings:

Zoglovolk's story began in Czechoslovakia when it was founded and operated by Abraham Reinhold Zoglovolk and his wife, Irmgard, in the Kaviltski household. On February 15, 1937, the Zoglovolk family immigrated to Israel during the Fifth Aliyah wave, relocating their factory to Nahariya. In that same year, they inaugurated "Beit Hachroshet Lenaknik Kosher - Kaviltski at Zoglovolk," marking the birth of their first products in the small market of the time.
This market primarily served immigrants, British officials, and soldiers during World War II, who were the primary consumers of these kosher products. During this era, beef and veal were the exclusive sources of meat, often imported from neighboring countries like Syria.


Innovation in the 1950s:

With the establishment of the State of Israel, trade connections with meat suppliers were severed. Zoglovolk was forced to find alternatives to their meat source, leading them to experiment with Indian poultry meat, a pioneering move in the Israeli food industry.

In the 1950s, Zoglovolk's Nahariya factory began producing sausages using Indian poultry meat. This marked a groundbreaking development in the food industry, as they began producing commercial sausages from Indian poultry and other poultry products, initially catering to niche tastes. However, as technology advanced, and operational costs decreased, Zoglovolk successfully expanded its product line to a wider audience.


Exporting to Europe and America:

In the early 1960s, encouraged by foreign visitors to their factory, Zoglovolk made its first export attempts. In 1969, the company participated in a food fair in Cologne, Germany, showcasing their Indian poultry sausages. This event led to additional international orders. The demand for their products pushed Zoglovolk to adhere to high European and American veterinary standards. Adhering to these standards compelled them to invest in a comprehensive veterinary supervision and inspection system, following the strict regulations of the United States, Europe, and Japan.


Poultry Farming Expansion:

In the 1980s, Zoglovolk established poultry and Indian poultry farms to ensure a continuous supply of raw materials for local production and global export. This move allowed them to maintain high-quality standards and meet the demands of both the local and international markets.


Nature's Taste Plant (Mif'alei HaTeva):

In 1990, the Nature's Taste plant was established for the production of plant-based meat alternatives. With a workforce of approximately 50 employees, the plant's core principle was to create products closely resembling the taste and texture of traditional meat products. This marked Zoglovolk's venture into the plant-based food market, positioning itself as a leader in both conventional and alternative meat products.


Retail Presence in Nahariya:

Zoglovolk's Nahariya facility houses its meat and sausage production lines, sprawling across a vast area in the city's center. Here, the meat is processed and distributed to various clients. This integrated system ensures complete control over the quality of raw materials, guaranteeing a steady supply to local meat and sausage manufacturers. Additionally, Nahariya features Zoglovolk's retail store, serving as a specialized supermarket offering meat and sausage products, as well as an array of deli items. The store also sells additional products such as prepared dishes, salads, frozen vegetables, fish, sauces, wines, and more.


Shlomi:

In 1972, a Zoglovolk subsidiary in Shlomi established a meat processing plant specializing in poultry and Indian poultry products. This plant produces over 50 tons of pastrami and sausages daily. Complying with strict destination countries' regulations, it undergoes thorough veterinary inspections to ensure product quality and adherence to kosher standards.


Bread Factory in Kibbutz Baror Chayil:

Kibbutz Baror Chayil once hosted "Taste of Our Land," a bread factory acquired by Zoglovolk. This facility produced various baked goods such as leaf pastry, burekas, malawach, jachnun, pizzas, and more. In 2005, Zoglovolk held a commanding 29% share of Israel's baked goods market. Unfortunately, the factory ceased operations in 2017.


Logistics Centers:

Zoglovolk operates large logistics centers where finished products are received for storage and distribution. These distribution centers receive products from the manufacturing plants, which are then distributed to sales points through a vast transportation network involving hundreds of distributors. Starting in 2015, Zoglovolk's group has also provided distribution services for the Priniv beverages company, assisting them in reaching approximately 4,000 retail points with various company products each week.


Professional Market Division:

Recognizing that dining out is a common practice among the average consumer, Zoglovolk understood the significance of the professional market. Consequently, they developed products catering to various sectors, including hotels, military bases, event venues, catering companies, shopping organizations, institutional dining rooms, communal kitchens, hospitals, rehabilitation centers, religious institutions, academic institutions, study centers, nursing homes, restaurants, cafeterias, and more.
All meat and raw materials destined for this market undergo rigorous international quality standards, such as ISO-9001 and HACCP. Following quality control checks, the meat products leave their four factories and enter the distribution system, which includes three large distribution centers and hundreds of distributors nationwide.


Animal Welfare Concerns:

In May 2013, a video depicting animal cruelty during transportation in a Zoglovolk truck surfaced online. Five months later, in October 2013, another case of animal cruelty involving the company came to light in an investigative report on the television program "Kolbotek." Following the investigation, Pini Kamri, Zoglovolk's CEO, announced the suspension of the use of the truck featured in the report and implemented additional measures, including reducing the time animals spent on the truck and installing cameras in the slaughterhouse area.

In 2017, the Haifa District Prosecutor's Office decided not to press charges against those involved in these cases due to a lack of evidence.

In July 2015, another case of animal cruelty was exposed in the same slaughterhouse where the 2013 incident occurred. As a result, the Ministry of Agriculture temporarily closed the slaughterhouse and later reopened it after appointing additional veterinarians and supervisors. In 2015, Zoglovolk sold the slaughterhouse.

In 2017, Zoglovolk filed a defamation lawsuit against the founder of the 'Tivoniot' news website, who had reported on the company's alleged pollution of the Zet Stream in the Western Galilee. This was despite the fact that the accused had shared reports that had previously been published on the news website 'Yediot Tivon'.

---
Reviews (0)
No reviews yet.