Zadik Binyu: An Israeli Business and Banking Magnate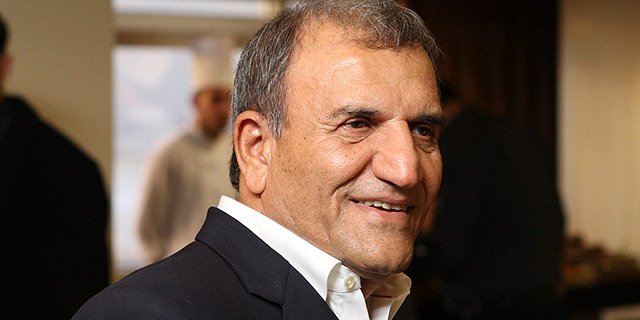 Zadik Binyu, born on October 13, 1944, is a prominent Israeli businessman and banker. In 2010, he ranked 16th on the list of Israel's 100 wealthiest individuals, with an estimated net worth of 4.07 billion shekels.
Early Life
Zadik Binyu was born in Basra, Iraq, to Shushan and Juliet Binyu. In 1950, at the age of six, he immigrated to Israel with his family, settling in the Pardes Katz transit camp. Shortly thereafter, the family relocated to Kiryat Ono.
It was there that Zadik's father, Shushan, opened a small neighborhood grocery store, which he managed alongside his wife, with the assistance of their son, Zadik.

During his military service, Zadik served as a flight technician in the Israeli Air Force and also played as a midfielder for Hapoel Kiryat Ono's soccer team. Following his discharge from the military, he joined Bank Hapoalim as a junior teller.
Through dedication and hard work, he quickly climbed the corporate ladder, eventually reaching the position of authorized signatory. He later managed a branch at Bank Leumi's foreign trade division (the first international bank at the time).
In 1978, he was appointed as the CEO of the first international bank. In 1986, he became the Chairman of the Board of Directors of the bank. From 1987 to 1989, he served as the CEO of Bank Leumi.


Business Ventures

Zadik Binyu founded the private investment company Binyu Holdings, which focused on financing and real estate. Through this venture, he managed his business affairs and employed his children.
In 1989, he became the representative of Jack Lieberman in Israel and was responsible for the activities of Paz Oil Company. Over the years, he acquired shares in Paz Oil Company, eventually amassing enough to gain control of the company in 1999. Since then, he has served as the Chairman of the Board of Directors.

Starting in 1995, he held shares and a directorship in the "Reshet" media group, selling his shares in the company in 2008. In 1998, along with Avraham Biger and the Ben-Shach family, he acquired an 80% stake in Kanial, selling his portion to Ehud Ben-Shach in 2008.
In August 2006, he purchased distilleries in Ashdod through Paz Oil Company. After acquiring the distilleries, he listed Paz Oil Company on the Tel Aviv Stock Exchange.

Through P.Y.B.Y. Holdings, which holds the controlling stake in the International Bank, he acquired the Sabra Group from the Sapir family in 2003. Additionally, he gained control of Yuval, Mizrahi Bank, Massad Bank, and Otzar Hahayal Bank in 2006, and later, Bank Otsar Hahayal, which is fully owned by the International Bank, starting in 2010. His son, Gil, also became involved in managing the family's businesses.

From September 2016, Zadik Binyu gradually sold most of his shares in Paz Oil Company and ceased to have an interest in the company in March 2017.

Zadik Binyu is married to Ora and is the father of three children.
---
Reviews (0)
No reviews yet.