Michael Eisner: A Journey through Entertainment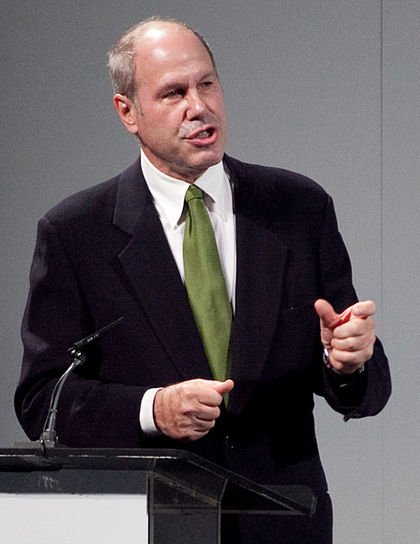 Michael Eisner's remarkable journey in the world of entertainment has left an indelible mark on the industry. From his early days at ABC to his transformative leadership at Disney, his contributions have shaped the way we experience entertainment today. Eisner's legacy continues to influence the ever-evolving landscape of media and entertainment.
Michael Eisner, an American businessman of Jewish descent, is best known for his role as the CEO of The Walt Disney Company from 1984 to 2005. His career has left an indelible mark on the entertainment industry, transforming Disney into a global powerhouse. In this documentary-style article, we delve into Eisner's biography, career achievements, and his lasting impact on the world of entertainment.


Early Life and Background
Michael Eisner was born on March 7, 1942, into a secular Jewish family in New York City. His mother, Margaret, founded an American security company and served as a hospital president, while his father, Lester, worked as a lawyer and served as a local urban planning manager. Eisner's paternal grandfather, Sigmund, established a successful clothing business in the United States, while his maternal great-grandparents were immigrants who founded a small town in New Jersey. Tragically, 16 of Eisner's close family members fell victim to the Holocaust.
Eisner grew up in the Park Avenue neighborhood of Manhattan, attending the Allen-Stevenson School and later transferring to the Lawrenceville School. After completing his secondary education, he pursued a degree in English at Denison University, graduating in 1964.
Eisner is married to Jane, and they have three children.
Career at ABC and Paramount
After brief stints at NBC and CBS, Eisner embarked on his career at ABC, initially serving as an assistant to the national programming manager. He rapidly ascended through the ranks at ABC, eventually becoming Vice President of Programming.
In 1976, Eisner was appointed CEO of Paramount Pictures. During his tenure at Paramount, the studio produced successful films like "Star Trek II: The Wrath of Khan," "Raiders of the Lost Ark," "Beverly Hills Cop," and more. In 1984, Eisner left Paramount to assume the role of CEO at The Walt Disney Company.
The Disney Era
Following the death of Walt Disney in 1966, various parties vied for control of the company. Shareholders of Disney sought to recruit Eisner as CEO in the latter half of 1980 and the early 1990s, marking the beginning of Disney's revitalization. This rejuvenation commenced with films like "Who Framed Roger Rabbit" (1988) and "The Little Mermaid" (1989).
These films not only achieved box office success but also garnered critical acclaim. Disney's expansion efforts included entering the adult-oriented film market, facilitated by the acquisition of Miramax Films in 1993. Disney also acquired other media outlets, such as ABC and ESPN.
In the early 1990s, Eisner and his team began planning "Disney Decade," which encompassed the construction of new theme parks worldwide, expansion of existing parks, original films, and substantial investments in communications.
Although not all these plans came to fruition, notable successes included the establishment of Disneyland Paris, the creation of Disney-MGM Studios (now Walt Disney World), Disney California Adventure, and the production of various successful films and television shows.

In 2005, Eisner was ousted from his position as President and CEO of Disney.


Life After Disney

After leaving Disney in 2005, Eisner embarked on a career in hosting television programs and guest appearances. His shows featured conversations with CEOs, political leaders, artists, and actors, including Chuck Norris, Frank Gehry, and many others. Eisner also served as a show producer.

In March 2007, Eisner launched a new venture, "Vuguru," a digital studio that produced and distributed internet videos and various media content. In 2009, Eisner personally financed the failed production of a television series.

In 2012, Eisner was inducted into the Television Academy Hall of Fame.
---
Reviews (0)
No reviews yet.