Yitzhak Shubinsky: Pioneering the Israeli Automotive Industry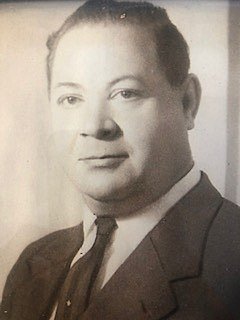 Yitzhak Shubinsky (1914 – 1981) was an Israeli accountant and industrialist. Alongside Ladaslav Snellor, he co-founded Autocars (Autokars), where he served as CEO from 1957 to 1971.
Autocars, at the forefront of the Israeli automotive industry, played a pivotal role in promoting the planning and production of the first "Israeli" car, the "Susita." Alongside the Susita, Autocars manufactured models like the "Carmel," "Sabra Sport," "Triumph 1300," and more.


Biography
Shubinsky was born in Turka, Poland, to Abraham and Hanna. In 1914 (Hebrew year 5674), after completing his studies in a Polish gymnasium, he immigrated to Palestine. He began his career as an accountant at the port of Tel Aviv.
He married Yael Baskin, a native of Rishon LeZion (born in 1912) and the granddaughter of Yehuda Zellikin, one of the founders of Bilu and an early settler of Rishon LeZion. They had three children: Dr. Hasia Jerusalem (1946) and twins Moshe and Yehuda (1948).
Until 1939, the Shubinsky family lived on Shenkin Street in Tel Aviv. In 1939, they moved to Haifa. Shubinsky was a partner with his brother-in-law in a wine business. Later, he ventured into shipping and became a partner in the "Poseidon" company. He imported cards, eggs, and tobacco for cigarettes.
Shubinsky joined Ledislav Snellor's workshop to buy a three-wheeled car for marketing tobacco, which was imported from Turkey. It was only in 1959 that Shubinsky publicly disclosed the factory's existence, citing "political reasons."
In 1960, while serving as CEO of Autocars, Shubinsky visited a sports car exhibition in London and was impressed by the "Ashley" model (AN), made of fiberglass with a frame he developed for the Silly-Valeamy (AN).
He received a license to assemble similar models in partnership with the British car manufacturer, Reliant Motors (AN). This led to the creation of "Reliant Sabra" in Britain and "Sabra Sport" in Israel.

In 1969, Shubinsky purchased Efraim Eilin's factory for three million dollars. According to Shubinsky, he was forced to buy the factory, with Minister Pinchas Sapir being the one who compelled him to make the purchase. This led to a financial crisis, and Shubinsky was even accused of bribery. He was indicted, but in the trial, he was acquitted of all charges. However, due to the legal proceedings, he was emotionally scarred.

Shubinsky was involved in volunteering for adopting soldiers and took care of their transportation from their service locations to their homes.

At the end of July 1981, while driving an Ashley Kit Car made of fiberglass, he suffered a heart attack, veered off the road, hit a tree, and tragically passed away. The accident happened on Tzvi Street in Haifa, near his residence. He was buried in Haifa.
---
Reviews (0)
No reviews yet.