Poju Zabludowicz: Businessman, Philanthropist, and Art Collector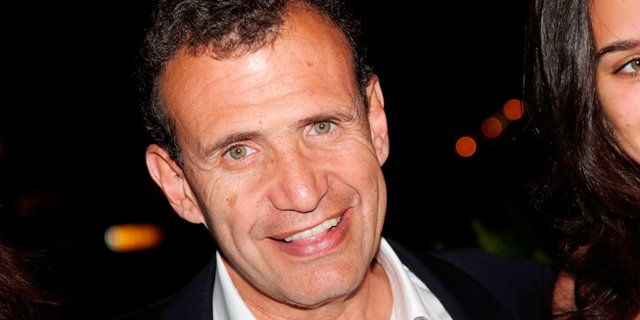 Poju Zabludowicz, born on April 6, 1953, is a Finnish-born Jewish businessman and investor who operates out of London. He is the owner of Tamares Group, a holding company based in Liechtenstein.
Early Life
Zabludowicz was born in Finland to parents Pola and Shlomo Zabludowicz, a Polish-Jewish Holocaust survivor who endured Auschwitz and lost most of his family during the war. The family immigrated to Israel and later moved to Tampere, Finland, where Poju and his sister Rivka (who would later become the wife of Aryeh Eldad) were born.
Shlomo began a career in arms manufacturing in Finland during the 1950s and, together with a partner, established the Soltam factory in Yokneam, Israel, primarily involved in the production of light weaponry, ammunition, and mortars. Shlomo sold his stakes in Soltam in the early 1990s to Koor Industries, but the international arms marketing business, Soltam International, was retained by Chaim Turjeman.


Education and Early Career

Zabludowicz studied economics and political science at Tel Aviv University. He initially worked in his father's arms business but shifted his focus to real estate and investments after the sale of Soltam. Following his father's death in 1994, Poju and his sister Rivka Baldgrin inherited their father's extensive business interests, mainly in the form of trusts registered in Liechtenstein and Gibraltar. In 2004, a settlement agreement was reached, with Zabludowicz receiving two-thirds of the inheritance.


Business Ventures

In 2006, Poju Zabludowicz was ranked 18th in The Sunday Times Rich List, estimating his fortune at £2 billion. Tamares Group, a company under his ownership, holds various real estate assets, including office buildings in Manhattan, properties in Washington, and several hotels and casinos in Las Vegas.
The foundation also has investments in Israel, including holdings in the Tamares Telecom cable project, which laid a submarine communications cable from Haifa, Israel, to Cyprus and then to Marseille, France. The cable project was completed in January 2012.

Poju Zabludowicz has also been involved in Israeli media through the Doron Media Group. In the past, he held numerous real estate assets that he later consolidated into the British Israel Group in 2008, which was subsequently sold to Melisron in 2012.

In 2010, he established Tamares Telecom, which laid a submarine communications cable connecting Haifa, Israel, to Cyprus and Marseille, France.


Political and Philanthropic Activities

Poju Zabludowicz has played a significant role in supporting Israel and maintaining strong ties to the country. Despite his extensive involvement in Israeli affairs, he does not hold Israeli citizenship. He resides in the United Kingdom and owns a villa in Caesarea, Israel, as well as private islands in Finland.

He is married to Anita and is a father of four. He is known to have close relationships with Israeli Prime Minister Benjamin Netanyahu and former British Prime Minister David Cameron, both of whom he supports. Zabludowicz is fluent in Finnish, Swedish, English, German, Yiddish, and Hebrew.

Poju Zabludowicz is considered a significant art collector. In 2010, ARTnews magazine ranked him and his wife on its list of the world's top 200 art collectors. He is known for his support of Israel and serves as the Chairman of Bicom (Britain Israel Communications & Research Centre), a pro-Israel organization operating in the UK, particularly against the academic boycott initiative targeting Israel in Britain.


Controversy

In April 2017, journalist Amnon Abramovich revealed that Zabludowicz had given gifts to Israeli Prime Minister Benjamin Netanyahu during his tenures as Finance Minister and Prime Minister. Zabludowicz had also provided testimony to the Israeli police in the context of Netanyahu's legal investigations, although he himself was not a suspect. He clarified that his testimony was voluntary and unrelated to any criminal activity.

Poju Zabludowicz's life and career have been marked by a combination of business success, philanthropic endeavors, and political involvement, making him a prominent figure in the international Jewish and business communities.
---
Reviews (0)
No reviews yet.