Michael Curtiz: A Cinematic Journey through the Golden Age of Hollywood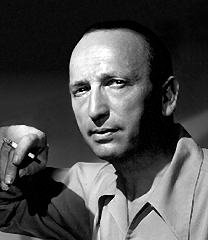 Michael Curtiz, born on December 24, 1886, and passing away on April 10, 1962, was a Hungarian-born American film director of Jewish heritage. He played a pivotal role during the "Golden Age" of Hollywood in the 1930s, '40s, and '50s, contributing to the creation of cinematic classics such as "Casablanca," "The Adventures of Robin Hood," and "White Christmas."
Biography
Curtiz was born as Mihály Kertész Kaminer in Budapest, the capital of Hungary, which was then part of the Austro-Hungarian Empire, into a Jewish family. At the age of 17, he ran away from home to join the circus and subsequently embarked on a journey of studying acting at the Royal Academy of Theater and Art in Budapest. In 1912, he began his career in Hungarian cinema as both an actor and director under the name "Mihály Kertész." He directed 43 Hungarian films during this time.
During World War I, he served in the Hungarian Army and continued directing films afterward, first in Vienna and later in Germany. It was during this period that he directed one of his most famous silent films, the monumental "Sodom and Gomorrah," in which Curtiz also appeared as one of the writers.
On July 4, 1926, Curtiz emigrated to the United States, where he embarked on a long and prolific directing career in Hollywood, spanning over 100 films across various genres.
He received four Oscar nominations, two of which were in the same year, and ultimately won the award for Best Director for "Casablanca" in 1942. His fruitful collaboration with Warner Bros. studios in the 1930s made him particularly prolific, at times directing up to four films in a single year, although he wasn't always the sole director on these projects.
In the mid-1930s, he began a series of successful adventure films starring Errol Flynn, including "Captain Blood" (1935), "The Charge of the Light Brigade" (1936), and "The Adventures of Robin Hood" (1938). These films are praised for their professionalism and skillful use of cinematography and lighting, and they remain celebrated classics even seventy years after their creation.

In the 1940s, Curtiz continued to develop a sophisticated visual style characterized by free camera movement and the interplay of light and shadow. Early examples of this technique can be seen in "Mystery of the Wax Museum" (1933) starring Lionel Atwill.
Further examples of his work during this period include "Sea Wolf" (1941), "Casablanca," "Mildred Pierce" (1945), and "Romance on the High Seas" (1948). Many of these films were accompanied by the enchanting music of composer Max Steiner.

In the 1950s, Curtiz parted ways with Warner Bros. and worked on several films for other studios. During this time, his career gradually declined. His final film, "The Comancheros," starring John Wayne, was directed in 1961.

Despite his long tenure in the United States, Curtiz never fully mastered the English language and was known for his colorful anecdotes, including the famous phrase, "Bring on the empty horses" (referring to horses without riders), which later became the title of actor David Niven's autobiography.

He was married three times to actresses. In 1962, Curtiz passed away in California.

Curtiz is considered a consummate Hollywood professional who delivered films within the industrial framework of the studio system. Film theorists do not typically classify him as an "Auteur" director, as his work spanned a wide range of film genres, and he did not exhibit distinctive cinematography or editing techniques. Nevertheless, his films, from swashbuckling adventures with Errol Flynn to melodramas like "Mildred Pierce," remain highly enjoyable to modern audiences, with some, especially "Casablanca," being considered cinematic classics.
---
Reviews (0)
No reviews yet.