Guy Ritchie: A British Filmmaker's Journey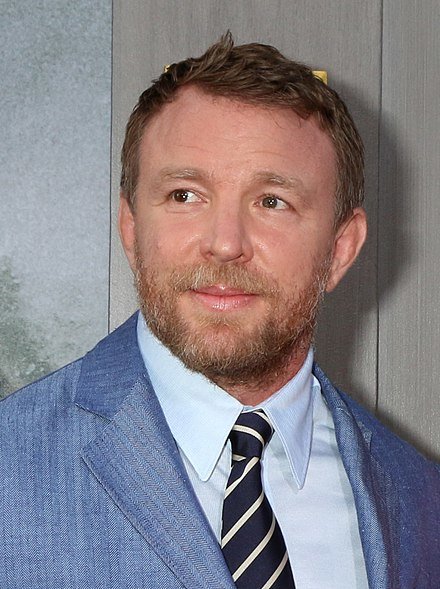 Guy Ritchie, born on September 10, 1968, is a British film director, producer, and screenwriter. He is a two-time winner of the Empire Award for Best British Director (1999, 2001) and received an Edgar Award for his screenplay for "Lock, Stock and Two Smoking Barrels" (2000).
Biography
Ritchie was born in Hatfield, Hertfordshire, England, to parents Amber and John Ritchie. He has an older sister named Tabitha and a half-brother named Kevin, who was born to his mother and put up for adoption.
His parents divorced and remarried others. Ritchie was diagnosed with dyslexia and left school at the age of 15, partially due to drug use, although his father claimed it was due to truancy.


Career
In 1995, Ritchie wrote and directed a short film titled "The Hard Case." In 1998, he released his first professional film, "Lock, Stock and Two Smoking Barrels," which garnered critical acclaim. The film was praised for its edgy style and received positive reviews.
In 2000, his second film, "Snatch," supported by major Hollywood studios, featured Brad Pitt, Benicio del Toro, and Dennis Farina in key roles. In 2002, Ritchie wrote and directed the film "Swept Away," starring Madonna.

In 2005, Ritchie directed the film "Revolver," which bore similarities to his earlier work, "Lock, Stock and Two Smoking Barrels." In 2008, he directed "RocknRolla" and began working on a film interpretation of the literary character Sherlock Holmes, starring Robert Downey Jr. and Jude Law. In 2009, "Sherlock Holmes" was released, followed by its sequel, "Sherlock Holmes: A Game of Shadows," in 2011.

In 2015, Ritchie wrote, directed, and produced the film "The Man from U.N.C.L.E." In 2017, his film "King Arthur: Legend of the Sword" was released, featuring Charlie Hunnam, Jude Law, Eric Bana, and Djimon Hounsou. In 2019, he directed "The Gentlemen" and the live-action adaptation of Disney's "Aladdin," starring Will Smith as the Genie. In 2021, Ritchie wrote, directed, and produced "Wrath of Man" and "Five Eyes."


Personal Life

On May 18, 2000, Ritchie was arrested for assaulting a 20-year-old man outside a Kensington bar.

On December 22, 2000, he married singer Madonna at a historic castle in Scotland. In August of the same year, their son Rocco was born, and in 2006, they adopted a Malawian child named David. After divorcing Madonna in 2008, Ritchie continued to direct music videos for her songs.
In 2010, he met model Jacqui Ainsley, and they married on July 30, 2015. They have three children: Rafael (born in 2011), Rivka (born in 2012), and Levi (born in 2014). In July 2020, Ritchie had his driver's license suspended for six months after being caught using his mobile phone while driving.


Relation to Judaism

During his marriage to Madonna, Ritchie was influenced by his wife to study Jewish mysticism, specifically Kabbalah, at the Kabbalah Centre in Los Angeles. One of his teachers even claimed that he was close to conversion at the time, at Madonna's request.
After their separation in 2008, it was assumed that Ritchie had also abandoned his interest in Judaism, but it appears that this was not the case. Several years after their split, while engaged to Ainsley, he invested significant resources in building a Jewish mikveh (ritual bath) in one of his two luxurious estates in central London. In 2013, he and Madonna celebrated a bar mitzvah together in New York for their shared son, Rocco.
Furthermore, Ritchie is known to speak Hebrew, both due to his Kabbalah studies and because he had a private Hebrew tutor, a former resident of Haifa, who taught him and now teaches his second wife, Ainsley. Lastly, Ritchie and Ainsley chose Hebrew names for all three of their children: Rafael, Rivka, and Levi.
---
Reviews (0)
No reviews yet.