Il Arad: Israeli Public Relations Figure and Strategic Communications Advisor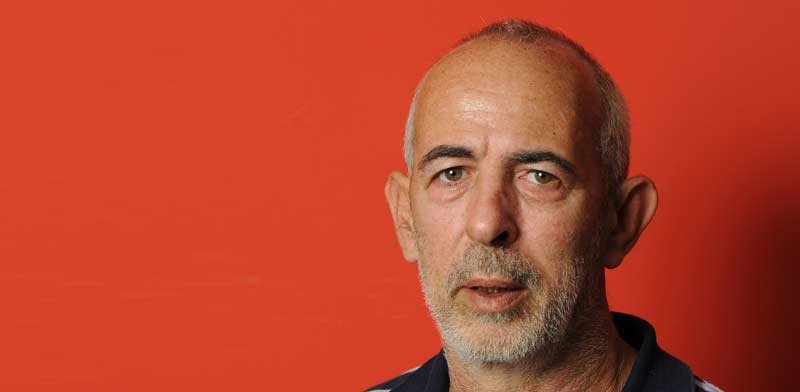 Born on July 22, 1958, Il Arad is an Israeli public relations professional and strategic communications consultant, serving as the president of "Arad Communications."
Career Highlights

In 1985, Il Arad was appointed by the Israeli Ambassador to the United Nations, Benjamin Netanyahu, as the spokesperson for the Israeli delegation to the UN. He held this role from 1985 to 1988. Following this, he returned to Israel with Netanyahu and served as his aide while Netanyahu held the position of Deputy Foreign Minister from 1989 to 1992.

Between 1992 and 1993, Arad served as the Director-General of the Ministry of Immigration. Since 1993, he has been involved in public relations and strategic communications consulting, working with both businesses and political figures and parties. He is widely recognized as one of the leading figures in this field in Israel.

In the elections for the 14th Knesset and the position of Prime Minister, Arad, along with Arthur Finkelstein and Motti Morel, ran Benjamin Netanyahu's campaign. However, following the elections, a dispute arose between Arad and Benjamin Netanyahu, straining their relationship. Leading up to the 15th Knesset elections in 1999, Arad was responsible for the campaign of the Center Party led by Yitzhak Mordechai. Disappointed by the results (6 mandates), he resigned from most of his roles. In 2001 and 2003, he ran Ariel Sharon's campaigns, and in 2006, Ehud Olmert's campaign. He was a member of Ariel Sharon's "Farm Forum," alongside Reuven Adler and Lior Chorev.

In 2004, Arad was hired to manage the election campaign for the Romanian presidency of Corneliu Vadim Tudor, a candidate from the Greater Romania Party (Partidul România Mare), known for his anti-Semitic statements and Holocaust denial. A few months before the elections, Tudor announced that he was retracting his anti-Semitic positions, but Arad's willingness to work on his campaign sparked protests from the Israeli Foreign Ministry, Romanian-Israeli community, and the League Against Defamation, who feared that Tudor's change of heart was insincere and that Arad was being used to improve Tudor's image abroad. Yad Vashem severed its connection with "Arad Communications." Tudor was defeated in the elections, receiving only 11% of the votes.

In 2006, during the elections for the 17th Knesset, Arad managed a campaign against Benjamin Netanyahu. He played a central role in Anat Goren's documentary "All the Campaign Men," which exposed his pivotal role in the election campaign. A clip from the documentary, in which Arad expressed harsh and vengeful words against Netanyahu, gained significant attention in the media and on social networks. In the clip, Arad said, "I want to completely take him down. He's drowning, we'll put our foot here and press down. This is now the national sport. There's an opportunity here to dismantle his mother's mother's mother."

In the same year, Arad, together with educators, public figures, businesspeople, and academics, founded the Institute for Future Leadership.

In the 2009 elections, he was a member of Tzipi Livni's staff and Kadima's campaign.

In 2010, Arad's name was linked to the "Har Hertz" document when his office logo appeared above the mentioned document. Arad denied involvement and filed a police complaint. It is likely that his deep acquaintance with Yoav Gallant, the then-candidate for Chief of Staff, was behind these events, within the framework of the Farm Forum.

Criticism

Due to his political activities, Il Arad has become a controversial figure, with allegations that he does not contribute significantly to the realization of his goals and that he has introduced the "spin culture" into the public sphere. Furthermore, it is argued that he is not content with marketing the positions of his clients but actively shapes their policies. For instance, Moshe Ya'alon accused Arad of initiating the disengagement plan to improve Ariel Sharon's public image amid ongoing investigations. Similar claims were made in the book "Bumrang," co-authored by Raviv Drucker and Ofer Shelah.

Following the release of the documentary "All the Campaign Men," Arad faced harsh criticism for his speaking style and conduct, which was described as "brutal" and "vengeful" towards Netanyahu and Haaretz journalist Raviv Drucker.

Personal Life

Il Arad is the son of journalist Aryeh Arad and Dr. Ophra Ilan, a psychologist. His older brother is attorney Dror Arad-Ilan, and from his father's side, he is the brother of judoka Yael Arad. He has three other siblings: Yuval Arad, who was his partner in Arad Communications and is currently the head of the local council in Kfar Yehoshua-Tzur Yigal, Dr. Michal Arad, and Bibi Siso-Eilon.

Education

Il Arad holds a Bachelor's degree in Bible and Philosophy from the Hebrew University of Jerusalem and a Master's degree in Theology from the Seminary for Rabbis in America.
---
Reviews (0)
No reviews yet.