Boris Krasny: The Israeli Lobbyist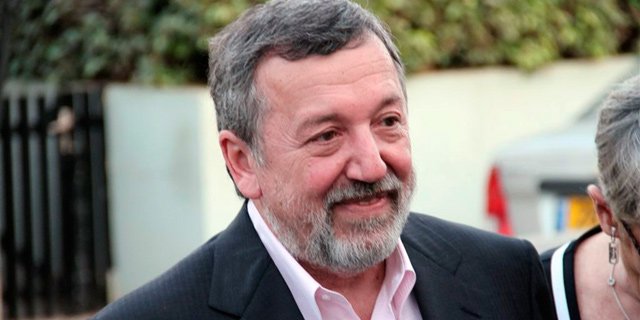 Boris Krasny, born in 1948, is an Israeli lobbyist and the owner of the company "Polisy."
Life and Career

Boris Krasny was born in Leningrad, then part of the Soviet Union. He immigrated to Israel in May 1972 and settled in the Gilo neighborhood of Jerusalem. He worked various jobs, including serving as a spokesperson for the Ministry of Immigration, marketing books, and working as an emissary for the Ministry of Immigration abroad. In 1980, he began working as a personal assistant to Uzi Baram, who was the Secretary of the Jerusalem District of the Labor Party. He later served as the Secretary of the Jerusalem branch of the Labor Party and as the Secretary of the Golde Meir Movement for Youth Education.

Krasny was considered close to leading figures of the Labor Party, including Shimon Peres, Yossi Beilin, Ephraim Sneh, Avraham Burg, and Ami Ayalon.

In 1988, Krasny co-founded the company Polisy along with Menachem "Mami" Golan and Moshe Twito. However, they parted ways after a few months. Initially, Polisy operated as a political consulting firm, but in 1991, it ventured into the field of lobbying. The tobacco company Philip Morris had asked Krasny to work towards preventing restrictions on the advertising of foreign cigarettes and reducing taxes on imported cigarettes. The privatization and deregulation processes that followed led to increased friction between the business sector and the government, with lobbyists playing a growing role.

Krasny has been associated with the nexus of wealth and power, representing the interests of various companies and individuals. In 1991, he represented the supermarket chain Shufersal in its fight against price control legislation, which garnered significant public criticism. In recent years, Krasny has worked to prevent competition within the Israeli banking system, representing Bank HaPoalim and the Association of Banks in Israel. He has also represented the Dead Sea Works in an effort to extend their mining concession and, more recently, advocated for a proprietary standard for electric vehicle charging stations on behalf of Better Place.

Krasny was involved in election campaigns for the Labor Party in the 1990s and was active in guiding party members to vote in favor of business interests that employed his services.

In 2018, he was appointed as an honorary consul of Serbia.

In 2021, Krasny closed Polisy's activities in government relations and lobbying.

Personal Life

Boris Krasny is married to Barbara, a German immigrant he met while studying Hebrew in an ulpan (intensive Hebrew language program).
---
Reviews (0)
No reviews yet.