Dorothy Parker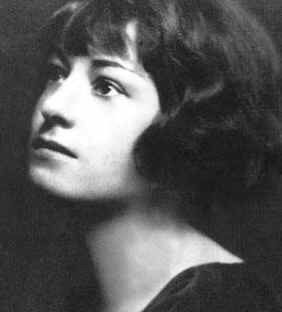 Dorothy Parker (August 22, 1893 – June 7, 1967) was an American author, poet, journalist, screenwriter, and theater critic of Jewish heritage.
Biography
Dorothy Rothschild was born in Long Branch, New Jersey, and grew up in Manhattan, New York City. Her childhood and youth were marked by the deaths of many family members. Her mother passed away when she was only four, her stepmother when she was nine, her brother died in the Titanic disaster at the age of fifteen, and her father passed away when she was twenty.
Despite her father, Jacob Henry Rothschild, being Jewish, Parker attended a Catholic school but dropped out at the age of thirteen.
In 1914, she sold a poem to Vanity Fair magazine, where she began working regularly a few months later. Initially, she worked in editing but eventually transitioned to writing theater reviews. Later on, she wrote book reviews for prestigious magazines like The New Yorker.
Parker authored numerous short stories and poems characterized by their wit, self-awareness, acerbic humor, and cynicism. She also wrote for the screen, and alongside her second husband, Alan Campbell, she co-wrote the Oscar-winning screenplay for the 1937 film "A Star Is Born." She ventured into theater as well, writing the play "Close Harmony" (with Elmer Rice) and a short play with the renowned playwright George S. Kaufman.
Parker was known for her turbulent personal life. She was married multiple times, including marriages to stockbroker Edwin Parker and screenwriter Alan Campbell (twice), and had numerous affairs with notable figures, including writer F. Scott Fitzgerald, satirist Ring Lardner, journalist John McClain, and fascist leader Sir Oswald Mosley. She attempted suicide on several occasions.
Parker struggled with heavy alcohol use, and her financial affairs were consistently on the brink of disaster. Despite her sharp wit, she was a loyal and beloved friend to many.

In addition to her writing, Parker was also politically active. She was a founding member of the Hollywood Anti-Nazi League and passionately supported civil rights organizations. In the 1950s, she came under suspicion of communist sympathies and was investigated by the FBI, leading to her inclusion on the Hollywood blacklist.

Dorothy Parker passed away in June 1967 at the age of 73 in the hotel room where she resided. In her will, she left her entire estate to Martin Luther King Jr.

One of Parker's poems, "The Flaw in Paganism," inspired Ehud Manor to write the song "For This" ("BaShvil HaZeh"), which deals with the moments before the death of a mother and daughter. The song was composed and performed by Yehudit Ravitz on her 2000 album "Longing" ("Ga'agua").
---
Reviews (0)
No reviews yet.