Dan Propper: Industrialist and Business Leader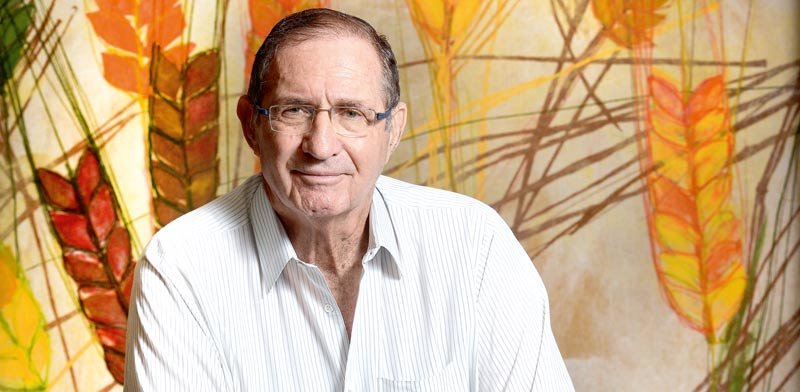 Dan Propper, born on March 23, 1941, is an Israeli industrialist and businessman, formerly the CEO of the company ASSAF and currently its chairman of the board. He also served as the president of the Manufacturers Association of Israel.
Biography
Born in Israel to immigrant parents, Oleg and Eva Propper, who came from Czechoslovakia, they were among the founding families of the ASSAF company. His brother is Gad Propper. Dan Propper completed his bachelor's degree in chemical engineering and food engineering at the Technion – Israel Institute of Technology and began working in the family-owned factory.
In 1968, he was appointed as the manager of the factory in Bnei Brak. During the same year, he developed the Bissli snack with the aim of better utilizing the pasta machines in the factory.
From 1981 to 1986, Dan Propper served as co-CEO alongside his brother Gad. Afterward, he left ASSAF for private business ventures but returned to the company, serving as the sole CEO from 1987 to 2006. In 1990, he was awarded the Industry Award in the food category. In 1995, he initiated negotiations that led Nestlé to acquire more than half of ASSAF.
From 1993 to 1999, he simultaneously held the position of president of the Manufacturers Association while working at ASSAF, and also served as the chairman of the Coordination Bureau of Economic Organizations.
In 2006, he received a certificate of appreciation from the Histadrut (General Federation of Labor in Israel) for maintaining proper labor relations at ASSAF during his tenure. He handed over the company's management to Gzi Kaplan (founder of Tivol) and currently serves as the chairman of ASSAF's board of directors.

Propper is a member of the Histadrut's executive committee and the board of governors of the Weizmann Institute of Science. He is also a board member of the Technion – Israel Institute of Technology and sits on the boards of directors of several industrial companies.
In 1999, he received an honorary doctorate from the Technion for his contributions to the Israeli economy and industry. He was also a member of the board of directors of the Bank of Israel.

Married to Susan, Dan Propper is a father of four and resides in Kfar Shmaryahu.

---
Reviews (0)
No reviews yet.