Amnon Zechroni: Champion of Civil Liberties and Legal Luminary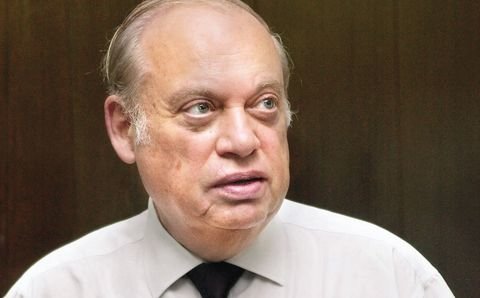 Amnon Zechroni (1935 - October 12, 2017, 22nd of Tishrei, 5778) was an Israeli attorney, one of the early conscientious objectors to military service, and a leftist activist who tirelessly fought for freedom of expression and human rights. He served as legal counsel to prominent figures in Israeli public life.
Biography

Amnon Zechroni was born and raised in Tel Aviv during the British Mandate period. In his youth, he edited the school newspaper. He attended the Geula High School, where he was an outstanding student and founded a literary club.
In his early years, he leaned towards right-wing ideologies and distributed pamphlets for the Irgun, a Jewish paramilitary organization. However, during high school, he underwent what he described as a "transformation." Upon his enlistment in the Israel Defense Forces (IDF), he requested to serve in a unit with minimal combat training due to his pacifist beliefs.
Nevertheless, he was assigned to the Givati Brigade and sent to officer training. In this unit, he also faced challenges in obtaining a vegetarian diet. Initially, he refused to pledge allegiance to the IDF, and later, he refused to serve altogether. In March 1954, he refused an order and was discharged, becoming one of the first conscientious objectors in the IDF, driven by his pacifist convictions. He was imprisoned and sentenced to seven months of confinement.

On May 28, 1954, he embarked on a 24-day hunger strike in a military hospital and a military prison. His hunger strike garnered extensive media coverage, and then-Prime Minister Moshe Sharett intervened. Contrary to the position of Defense Minister Pinchas Lavon, Zechroni's punishment was lightened, and he served as a translator and editor in the IDF Intelligence. During his hunger strike, he was represented by attorney Mordechai Stein from the Third Force Movement, where Zechroni became active later on. In 1955, he was involved in the struggle for civil marriages in Israel.

Legal and Public Career

Zechroni began his legal career in the 1960s. In 1958, he completed his Bachelor's degree in law at the Hebrew University, and in 1960, he was admitted to the bar. In 1965, he was one of the founders of "This World - A New Force," led by Uri Avnery.
He served as the movement's secretary in the Knesset and as its legal advisor in the Seventh Knesset. Due to his influence, he was referred to as "MK-121." Zechroni also served as the legal advisor for the newspaper "This World" and was politically active in left-wing organizations advocating for freedom of expression.
In the same year, he represented Uri Davis, who was arrested for entering a restricted area to assist Arabs in their struggle against land expropriation. Following the Six-Day War, Zechroni underwent a significant ideological shift, joining the IDF as a legal officer.
In the 1969 elections, he was the third candidate on the "This World" party list but failed to secure a seat in the Knesset. In the 1973 elections, he was the second candidate on the same list, but the party did not surpass the electoral threshold. In 1977, he was a co-founder of the Sheli (Peace for Israel) Party.

Subsequently, Zechroni focused more on his legal career and became one of Israel's well-known attorneys. In the 1980s, he served as the defense attorney for nuclear whistleblower Mordechai Vanunu. Later, he also defended Azat Naffsu, an IDF officer accused of espionage. Zechroni represented Naffsu in an appeal to the Supreme Court, and the case led to Naffsu's acquittal after it was revealed that members of the Shin Bet (Israel Security Agency) lied in court.
He later represented spy Simon Leviev (1991), who provided information to the Soviet Union in exchange for money, and businessman Nahum Manbar (1997), who was convicted of selling materials to Iran. During the trial, Zechroni alleged that Judge Amnon Strashnov, the romantic partner of the State Attorney Elyakim Rubinstein, and the Attorney General Edna Arbel had acted improperly, accusing them of compromising the judicial system. He also served as the legal counsel for politicians Aryeh Deri and Shlomi Lahiani.

Despite his radical leftist stances, Zechroni had close ties to the Israeli security establishment. Due to his involvement in sensitive cases, he received a high-level security clearance.
In the 1980s, he worked on the release of the Aroba sons in Lebanon and was involved in negotiations for the release of Ron Arad, in a deal that was supposed to include the release of Israeli spies Shabtai Kalmanovich and Marcus Klingberg but was ultimately canceled. He also served as an advisor to Prime Minister Yitzhak Rabin on matters concerning captive soldiers and missing persons.

Throughout his career, Zechroni collaborated with prominent legal figures such as Avigdor Feldman, Dror Ard-Illan, and Dov Hanin.

Zechroni was a regular panelist on the television program "Diary," a Friday news magazine show on Channel One alongside Uri Dan. He was also one of the regular panelists on the radio program "Middle East Magazine" on Reshet Bet.

In 2014, it was reported that Zechroni faced financial troubles and was investigated for extortion related to his connections with criminal attorney Eitan Haiya, whom he represented and borrowed 100,000 shekels from.

Amnon Zechroni was married to Miri, and they had two children and six grandchildren. He passed away from heart failure at his home in Hod Hasharon on October 12, 2017, at the age of 82, and was buried in the city cemetery.

His Book

1. "Against 119: Uri Avnery in the Knesset (1969)"

---
Reviews (0)
No reviews yet.