Richard Holbrooke: The Diplomat Who Shaped Peace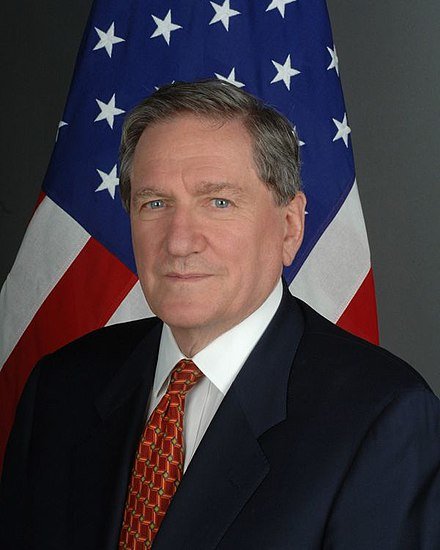 Richard Charles Albert Holbrooke (April 24, 1941 - December 13, 2010) was an influential American Jewish diplomat known for his extensive diplomatic career, his association with the American government's Peace Corps, and his unique role as the Deputy Secretary of State responsible for two distinct regions in the world (Asia from 1981 to 1977, and Europe from 1996 to 1994).
He is best remembered as the architect of the Dayton Agreement in 1995, a comprehensive accord that brought an end to the devastating three-and-a-half-year war in Bosnia and Herzegovina. In the years leading up to his passing, Holbrooke served as President Obama's Special Representative for Afghanistan and Pakistan. Additionally, he was a seven-time nominee for the Nobel Peace Prize (1977-1981) and held an honorary doctorate from Ben-Gurion University in the Negev.


Early Life and Education

Holbrooke was born in New York City to a Jewish mother who had fled Germany with her family during the rise of the Nazis and a Polish-Jewish father who had emigrated to the United States during World War II. He earned his undergraduate degree from Brown University in 1962 and completed his advanced degree at Princeton University in 1970.


Diplomatic Career

Between 1993 and 1994, Holbrooke served as the United States Ambassador to Germany. Though well-known in diplomatic and journalistic circles before this appointment, his fame skyrocketed when he mediated the peace negotiations during the Bosnian War, ultimately leading to the signing of the Dayton Agreement in 1995. Holbrooke was also a contender to replace the former Secretary of State Warren Christopher but was eventually passed over in favor of Madeleine Albright in 1997.

From 1999 to 2001, Holbrooke served as the United States Ambassador to the United Nations, where he helped bring Israel into Western European and Others Group (WEOG), enhancing its position within the international community.

In 2004, he advised on foreign affairs during John Kerry's presidential campaign, and in 2008, during Hillary Clinton's presidential campaign, he was mentioned as a potential Secretary of State, a position that ultimately went to Hillary Clinton.

Regarding Israel, Holbrooke emphasized the importance of its continued engagement with international organizations like the United Nations, despite occasional isolation, recognizing that "the greater the justice and determination, the greater the number of successes on the international stage."

In September 2008, Holbrooke participated in a conference where a document was presented laying the groundwork for bringing Iranian President Mahmoud Ahmadinejad to trial for incitement to murder. At the time, he urged against ignoring Ahmadinejad's words, stating, "Words matter. When I'm told not to pay attention to what he says, my thoughts go back to my grandmother in Hamburg in 1932," and that "Iran with nuclear weapons is especially dangerous because of the threats it makes against another country based on incitement to murder."

With the onset of Barack Obama's presidency, Holbrooke was appointed as the Special Representative for Afghanistan and Pakistan.

Richard Holbrooke's life and career were marked by a deep commitment to diplomacy, conflict resolution, and the pursuit of peace, leaving an indelible mark on American foreign policy. His legacy endures as a testament to the power of negotiation and diplomacy in an ever-changing world.

---
Reviews (0)
No reviews yet.