Paula Julie Abdul: The Dancing Queen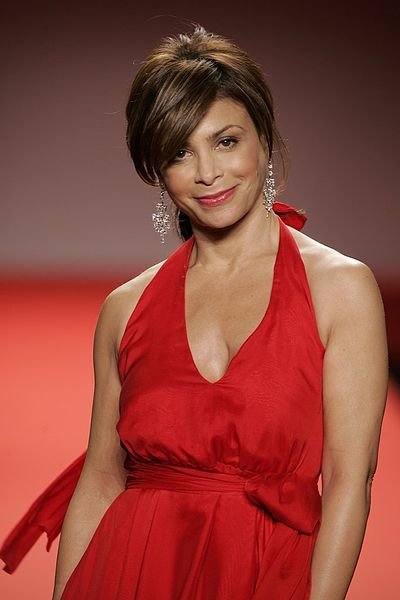 Paula Julie Abdul, born on June 19, 1962, in San Fernando Valley, California, is a multi-talented artist of Jewish and Syrian-American heritage. She is renowned as a singer, dancer, and choreographer, boasting both Grammy and Emmy awards for her contributions to the entertainment industry.
Early Life
Paula Abdul was born to Harry Abdul, a livestock trader with ties to the Syrian-Jewish community, and Lorraine M. Rykiss, a pianist of Canadian Jewish-Ashkenazi descent with Ukrainian roots. Her father grew up in Brazil before immigrating to the United States, while her mother hailed from Canada.
Paula Abdul's journey in the world of dance began at the tender age of 8 when she started taking dance lessons, quickly showcasing her innate talent. During high school, she was a member of the cheerleading squad.
At the age of 15, she was awarded a scholarship to a dance camp, and in 1978, she made her debut in an independent musical film titled "Junior High School."

Abdul pursued higher education in broadcast communication at California State University, Northridge. In her first year, out of 700 candidates, she was selected to be a cheerleader for the Los Angeles Lakers basketball team. Within three months, she became the team's head choreographer.
Six months later, she decided to leave her studies to focus on her choreography career. Paula Abdul began choreographing music videos for artists in the 1980s, including notable names such as Michael Jackson and Janet Jackson.


Musical Career

In 1987, Paula Abdul released her debut demo. In 1988, her first single, "Knocked Out," failed to gain much attention. However, her second single from the album, "The Way That You Love Me," achieved success, reaching third place on the American Billboard charts.
This achievement was largely attributed to Abdul's electrifying performance at the MTV Video Music Awards, which is still considered one of the most iconic and memorable moments in the awards show's history. It was this performance that earned her the nickname "Dancing Queen" in the media.

Later that year, her full-length album, titled "Forever Your Girl," was released. The album became a massive global success, with four of its singles topping the American Billboard charts. The album's singles included the title track "Forever Your Girl," which not only secured the number one spot but also became a club hit. "Cold Hearted" reached number one on the charts in the United States and Canada.
"Opposites Attract" achieved international success and earned Paula Abdul her first and only Grammy Award for Best Short Form Music Video. The most significant hit of her career, "Straight Up," also featured on the album. "Forever Your Girl" sold over 7 million copies in the United States alone and an additional 13 million copies worldwide.

In 1991, Paula Abdul released her second album, "Spellbound," which partially replicated the success of her previous work. Two singles from the album reached number one on the Billboard charts, solidifying her status as one of the most successful artists in Billboard history. These singles were "The Promise of a New Day" and "Rush Rush," the latter being an international hit and one of Abdul's most successful ballads.

In December 1991, Paula Abdul received a star on the Hollywood Walk of Fame for her significant contributions to the music industry.

After her immense success in music, Abdul faced personal and professional challenges. In 1995, she battled and recovered from bulimia. She released a dance and exercise video titled "Paula Abdul's Get Up and Dance!" in the same year.
Her third album, "Head Over Heels," was released, but it experienced low sales, leading to Abdul taking a hiatus from the music industry. In 2000, a compilation album of her hits was released, containing all her chart-topping singles. During the same year, she co-wrote Kylie Minogue's song "Spinning Around."

Paula Abdul made a comeback in 2002 as a judge on the American Idol television series.

In May 2007, another compilation album titled "Greatest Hits: Straight Up!" was released. Later that year, in June, a reality show called "Hey Paula" premiered, providing viewers with a glimpse into Abdul's daily life.


Personal Life

Paula Abdul was married to Emilio Estevez from April 29, 1992, until May 1994. In 1996, she married Brad Beckerman, but the couple divorced in 1998.

In 2013, Paula Abdul visited Israel, where she met Shimon Peres and celebrated her belated bat mitzvah at a Kabbalah study center in Safed. In September 2014, she joined the Universal Shabbat of the World project.
---
Reviews (0)
No reviews yet.