Mark Levin: A Conservative Commentator and Political Pundit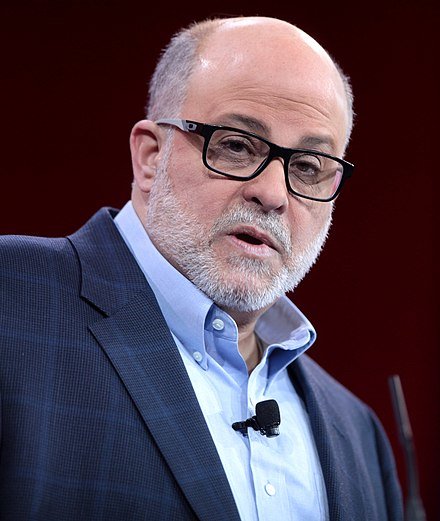 Mark Levin is a prominent conservative commentator and political pundit known for his unwavering support for conservative principles and his critical stance on the Democratic Party. Through his work in media and his bestselling book, he has left a significant mark on the landscape of American political discourse.
Mark Levin, born on September 21, 1957, is a prominent Jewish-American lawyer, journalist, and author. He is best known for his conservative views and his role as a sharp critic of the Democratic Party, as well as some members of the Republican Party, whom he often labels as "Republicans in name only" (RINOs).


Early Life and Education

Mark Levin was born into a Jewish family in Philadelphia, Pennsylvania, in 1957. He attended Cheltenham High School in Pennsylvania. In 1977, Levin graduated with a bachelor's degree in political science from Temple University. Later in 1977, he won a seat on the Cheltenham School Board based on his platform of reducing property taxes. In 1980, he completed his second degree in law.

After his studies, Levin worked at Texas Instruments before transitioning to a career in the public sector. In 1991, he joined a law firm, where he practiced as an attorney.


Career in Media

During the 2000s, Levin began to venture into the field of media. In February 2018, he started working at Fox News, where he hosts his own programs.


Political Views

In the 2016 United States presidential election, Levin initially supported Republican candidate Ted Cruz during the Republican primaries. However, after Cruz's defeat in the primaries, Levin switched his support to the Republican nominee, Donald Trump. Levin's support for Trump has grown since Trump assumed the presidency in January 2017.

Levin has been a staunch critic of former President Barack Obama, often suggesting that Obama favored Muslim interests. In February 2015, Levin claimed that Obama was attempting to destroy Israel. Despite his criticism of Democratic leaders, Levin has also criticized many high-profile conservative politicians, including Senators Mitch McConnell and Lindsey Graham. In the past, he has criticized figures like Paul Ryan and John McCain.

After the 2020 presidential election, in which Democratic candidate Joe Biden won, Levin alleged that the Democratic Party "stole" the election and promoted unfounded claims of widespread voter fraud.

Levin is the author of the bestselling book "Unfreedom of the Press," which reached the number one spot on The New York Times bestsellers list in 2019. The book serves as a scathing critique of liberal media, and the introduction for the Hebrew edition was written by Israeli journalist Amity Segal.

---
Reviews (0)
No reviews yet.