Lena Dunham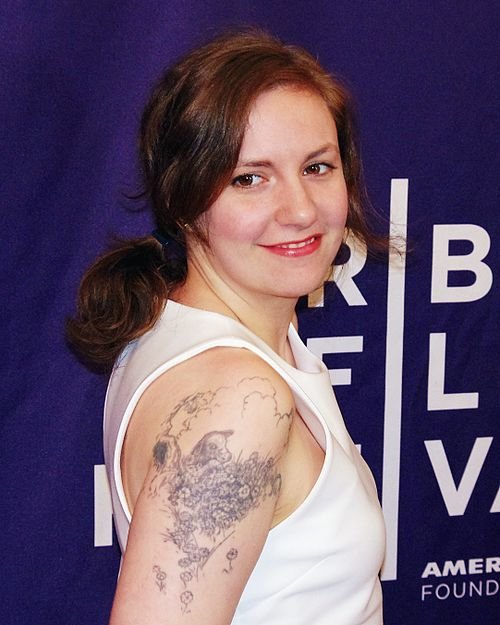 Lena Dunham, born on May 13, 1986, is a Jewish-American actress, filmmaker, producer, screenwriter, and editor. She is best known as the creator, writer, and star of the series "Girls," for which she received two Golden Globe Awards.
Early Life

Dunham was born in New York City to Laurie Simmons, a Jewish artist, and Carroll Dunham, a Christian-Protestant painter. Her younger sister, Grace, is also an actress and a poet. Dunham identifies herself as being connected to Jewish culture. She attended Oberlin College in Ohio, where she studied creative writing.


Career

Dunham gained recognition in the independent film industry in 2010 when she directed her second film, "Tiny Furniture," in which she also played the lead role. Her mother, Laurie Simmons, and sister Grace portrayed the mother and sister of Dunham's character in the film. Dunham, who wrote the screenplay, won an Independent Spirit Award for Best First Screenplay for her work.

The success of "Tiny Furniture" led to a deal with HBO, resulting in the creation of the series "Girls."

In 2011, Dunham starred in the thriller "Martha Marcy May Marlene," and in 2012, she appeared in Judd Apatow's film "This Is 40" as Cat, the employee of Pete (played by Paul Rudd). In the same year, she co-wrote the screenplay for the film "Nobody Walks" alongside Ry Russo-Young.

In 2014, Dunham published her book, "Not That Kind of Girl," a collection of personal essays. Despite mixed reviews, the book reached the second spot on The New York Times Best Seller list.

In 2015, Dunham, along with her close friend and "Girls" co-producer Jenni Konner, created the feminist newsletter "Lenny," aimed at providing a platform for young women's voices to discuss feminist issues.

In February 2018, it was announced that Dunham and Konner would write and produce a new series for HBO titled "Camping," a remake of a British series of the same name. The new series starred Jennifer Garner and David Tennant.

In 2021, Dunham began working on her second film, "Sharp Stick," in which she starred alongside Taylor Paige, John Brantley, Scott Speedman, and Kristen Frost. However, on March 2, 2021, it was reported that the production of the film was canceled, and the project was put up for sale to potential buyers at the 71st Berlin International Film Festival, which occurred the same week.


Personal Life

Dunham was diagnosed with obsessive-compulsive disorder (OCD) at the age of 11 and began taking medication to manage anxiety at 14. She gradually reduced her medication dosage and stopped taking them altogether in 2018.

In 2012, Dunham began dating Jack Antonoff, the guitarist for the band Fun. Their relationship lasted until December 2017, and they announced their separation as amicable.

On February 18, 2018, Dunham published an essay about her decision to undergo a hysterectomy due to endometriosis.

In 2020, Dunham revealed that she had become a vegan after Joaquin Phoenix's Oscar acceptance speech.

In September 2021, Dunham became engaged to her boyfriend, Luis Felber.

Dunham is the creator, screenwriter, and producer (alongside Judd Apatow) of the acclaimed comedy series "Girls."

Dunham, who appeared in a leading role, was nominated for four Emmy Awards for acting, directing, and writing and won two Golden Globe Awards in 2013 for Best Actress in a Comedy Series and Best Comedy Series for "Girls."
---
Reviews (0)
No reviews yet.