John Key: The 38th Prime Minister of New Zealand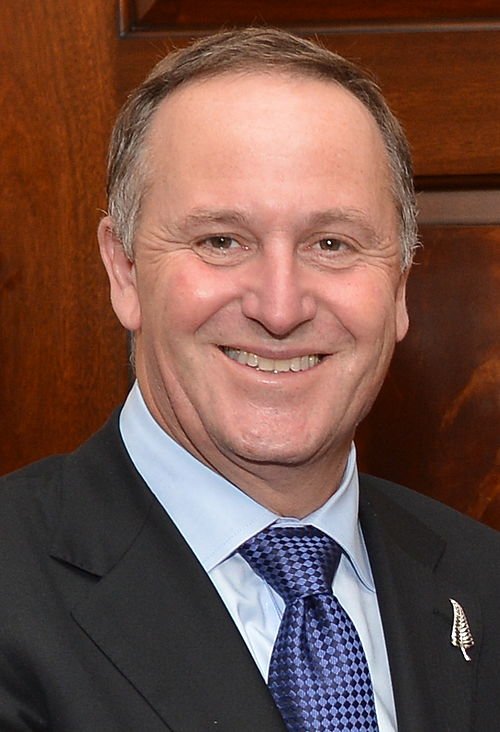 John Phillip Key, born on August 9, 1961, was the 38th Prime Minister of New Zealand and the third Jewish Prime Minister in the country's history. He led the New Zealand National Party, a moderate right-wing party, to victory in the general elections held in November 2008, succeeding Helen Clark from the left-wing Labour Party, who had been in office for nine years. After serving for eight years, he made a surprising announcement of his resignation on December 5, 2016, which took effect on December 12.
Early Life
John Key was born in Auckland, New Zealand, to parents George Key, an immigrant from Britain, and Ruth Lazar, a Jewish woman born in Vienna, Austria. Ruth fled Austria in 1938 and later migrated to New Zealand with her husband. John's father struggled with alcoholism and passed away when John was only six years old, leaving the family in heavy debt.
As a result, John's mother had to work in cleaning jobs and serve as a night watchwoman to support him and his two sisters, all on her own. Despite their humble background, John Key wrote a letter to then-Prime Minister Bill Rowling at the age of 13, expressing his intention to become the Prime Minister of New Zealand one day.

A few years later, Key attended the University of Canterbury, where he earned a bachelor's degree in accounting in 1981. He also pursued further studies at Harvard University in Massachusetts, United States.

John Key met his wife, Bronagh, while they were in high school in Christchurch. They got married in 1984 and have two children, Stephie and Max.

For nearly twenty years, Key worked in various accounting and business management roles. He achieved notable success in his career, eventually reaching a senior management position at Merrill Lynch, where it is reported he earned approximately $2.25 million USD annually, before entering politics in 2001.


Political Career

On July 27, 2002, Key was elected as a Member of Parliament (MP) representing the Helensville district in North-West Auckland. He secured victory with approximately 56% of the vote, defeating Brian Neeson, a long-serving MP from the Labour Party. In the subsequent elections, he was re-elected with an increasing majority.
In 2004, Key was appointed as the National Party's economic spokesperson, and on November 27, 2006, he became the leader of the National Party and the leader of the opposition, succeeding Don Brash, who had resigned. On November 8, 2008, Key's party won the general elections, and on November 19, he was sworn in as the 38th Prime Minister of New Zealand.

Key's economic and social views leaned toward neo-liberalism and neo-conservatism.

In December 2016, he announced his resignation from politics, marking the end of his political career.


Religion

Despite his Jewish heritage, John Key identifies as an agnostic. His mother was an active member of New Zealand's small Jewish community, and his wife, Bronagh, comes from a mixed Catholic-Protestant background in Northern Ireland. The couple has two children.

Notably, two of New Zealand's previous Prime Ministers also had Jewish roots: Julius Vogel, who was a practicing Jew, and Francis Bell, who was born to a Jewish mother but converted to Christianity.
---
Reviews (0)
No reviews yet.