Avi Nesher: A Cinematic Journey Through Time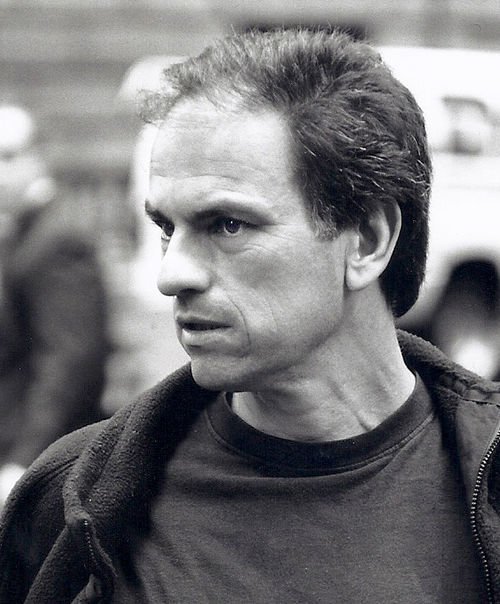 Avi Nesher, born on December 13, 1952, is a prominent Israeli film director, screenwriter, and producer. With a career spanning over four decades, Nesher has left an indelible mark on the Israeli film industry.
He is widely recognized for his groundbreaking films, including "The Band," "Dizengoff 99," "Turn Left at the End of the World," and "Once I Was." Nesher has also ventured into international filmmaking, creating several films in the United States.

Nesher's cinematic endeavors have earned him numerous awards and accolades. He received the prestigious Landau Award for Performing Arts in 2010, the Lifetime Achievement Award in Cinema from the Israeli Ministry of Culture and Sports in 2018, and the title of "Israel Culture Hero" in 2021. He was also selected to light a torch during Israel's Independence Day celebration in 2019.


Early Life and Background
Avi Nesher was born in 1952 and grew up in Ramat Gan, Israel, to parents who were Holocaust survivors. His father, Arieh Nesher, was a psychologist who, among other roles, accompanied the Israeli national soccer team on their journey to the 1970 World Cup in Mexico.
In 1965, at the age of 13, Nesher moved to the United States to live with his family. He completed his high school education at the age of sixteen and went on to study international relations at Columbia University in New York. Concurrently, he pursued several courses in filmmaking.
In 1971, after being drafted into the Israel Defense Forces (IDF), Nesher volunteered for the elite Sayeret Matkal unit. However, after a year, he left the combat path within the unit and enrolled in officer training, eventually becoming an intelligence officer.
Nesher is married to Iris Nesher, a photographer and sculptor. They have two children, Tom, an actress, creator, and journalist, and Ari, who tragically passed away in a hit-and-run accident in Tel Aviv in September 2018. Ari's organs were donated for transplantation, ultimately saving the lives of five individuals.
Professional Career
In 1977, Avi Nesher directed and produced his first film, "The Band" ("HaLahaka"). The film depicted a military band reminiscent of the popular IDF bands of the time. "The Band" featured a cast of well-known actors and musicians from that era, including Gidi Gov, Gali Atari, Shaike Ophir, and Heli Goldenberg, many of whom were former members of military bands themselves.
These actors successfully recreated the ambiance of Israeli military bands. The film's soundtrack included renditions of beloved songs from the military band era, arranged by Yair Rosenblum. "The Band" was a box office hit, attracting nearly 600,000 viewers and providing a significant boost to Nesher's career.

In 1979, Nesher created his second film, "Dizengoff 99," a story about three friends living in Dizengoff Street, Tel Aviv's nightlife epicenter during that period. The film was based on Nesher's own experiences, as he had shared an apartment with two friends in the heart of Tel Aviv. The soundtrack, featuring songs from the 1970s, contributed to the film's success, which also became a box office hit with nearly 400,000 viewers, solidifying Nesher's reputation as a leading Israeli director.

In 1980, Nesher directed another film, "The Daring Ones" ("HaPachdanim"), which achieved moderate commercial success with 120,000 viewers. The film starred Ezra Dagan, Heli Goldenberg, and Meir Swissa. During the production of these films, Nesher collaborated with his then-partner, Sharon Harel, who was involved in scripting, acting, and producing. However, they went their separate ways after these projects.

After the success of his early films, Avi Nesher relocated to Hollywood, California, with the aim of expanding his career in the international film industry.

In 1982, Nesher created the Israeli-American fantasy film "She," featuring Sandahl Bergman. The movie followed the story of two brothers on a perilous journey to rescue their kidnapped sister, encountering various obstacles along the way. Despite its notable cast and ambitious concept, "She" did not achieve commercial success.

In 1984, Nesher wrote, directed, and produced "Rage and Glory" ("Ze'en uTehila"), a film portraying the struggle of the Lehi organization against the British during the 1940s. Starring Giuliano Gemma, Hannah Azoulay Hasfari, and Roni Pinkovich, the film achieved moderate success in Israel.
However, it earned Nesher a special prize at the American Film Festival. In 2005, the film received renewed recognition when it was digitally remastered, receiving enthusiastic reviews from Israeli critics and being hailed as "one of the best Israeli films of all time."

In 1985, Nesher directed another Israeli film titled "Breakers" ("Shovrim"). The story followed a group of young people attempting to create a satirical rock opera based on the biblical story of David and Bathsheba. The film featured an ensemble cast, including Yair Nitzani, Dodo Dagan, Gali Atari, Yizhar Ashdot, Arik Einstein, Alona Kimhi, Nathan Dattner, Meir Banai, and Tsahi Halevi, among others.

In the early 1990s, Nesher returned to filmmaking in the United States, primarily focusing on suspense, science fiction, and horror genres.

In 1991, he directed the science fiction film "Time Bomb," followed by the Hollywood film "Doppelganger" in 1993, starring Drew Barrymore. Both films garnered awards at the Avoriaz Fantastic Film Festival in France and received recognition from the American Academy of Science Fiction, Fantasy, and Horror Films.

In 1998, Nesher wrote and directed "The Investigator," a film following the surreal journey of a disgruntled post-modern researcher named Al Benjamin, played by Joe Pantoliano, into the mysterious world of New York's Russian-Jewish immigrant community.
The film received critical acclaim, with Jeffrey Lyons, a prominent film critic for NBC News, calling it a "cinematic pearl not to be missed." The "New York Times" praised the film as "tense, poignant, heartfelt, and enchanting," while "Cinema Scene" magazine referred to it as "Avi Nesher's masterpiece."

In 2001, Nesher co-produced the action film "Prime Suspects."

After his career in the United States, Nesher returned to Israel in 2002. In 2003, he made his acting debut in Sharon Sarel's film "A Little Step," alongside Heli Goldenberg.

In 2004, he wrote, directed, and produced "Turn Left at the End of the World" ("Sof HaOlam Smola"), a film set in the 1960s that depicted the struggles of Moroccan-Jewish and Indian-Jewish immigrants in a Negev town.
Starring Neta Garty, Liraz Charhi, and Ruby Porat-Shoval, the film was a major box office success and one of the highest-grossing Israeli films of all time. It also earned critical acclaim and received numerous awards, including nine Ophir Awards (the Israeli equivalent of the Oscars).

In 2010, Nesher directed "The Matchmaker" ("Once I Was") ("HaKalah HaSurit"), a coming-of-age film set in the early 1960s. The story followed a teenage boy, Arik Burstein, who spends his summer vacation in Haifa working for a Holocaust survivor who operates a matchmaking service.
The film explored themes of love, friendship, and the aftermath of the Holocaust. "The Matchmaker" received widespread praise and was selected as Israel's official entry for the Best Foreign Language Film category at the 84th Academy Awards.

In recent years, Avi Nesher has continued to make significant contributions to Israeli cinema. His work is celebrated for its rich storytelling, complex characters, and exploration of historical and social themes.
Nesher's films often delve into the complexities of Israeli society, addressing issues such as identity, immigration, and the enduring impact of the Holocaust. His ability to combine compelling narratives with historical and cultural insights has made him a respected figure in the world of international cinema.


Legacy and Impact

Avi Nesher's influence on Israeli cinema is profound. He is known for his distinct storytelling style, which often blends elements of drama, comedy, and social commentary. His films have resonated with audiences in Israel and beyond, earning critical acclaim and numerous awards.
Nesher's work has also contributed to a deeper understanding of Israeli history and society, as many of his films explore the nation's complex identity and the experiences of different immigrant communities.

In addition to his achievements as a filmmaker, Avi Nesher's dedication to the arts and culture of Israel has been recognized with several prestigious awards and honors. His contributions to Israeli cinema have not only entertained audiences but also sparked meaningful discussions about the country's past and present.

As a filmmaker who has successfully transitioned between the Israeli and American film industries, Avi Nesher has demonstrated his versatility and storytelling prowess. His ability to tackle diverse genres and subjects while maintaining a strong connection to his Israeli roots has solidified his reputation as one of Israel's most celebrated and influential directors.

Avi Nesher's cinematic journey continues to evolve, with each new project adding to his enduring legacy in the world of filmmaking. His films remain a testament to the power of storytelling and its capacity to shed light on the human experience in all its complexity.
---
Reviews (0)
No reviews yet.