Abba Hillel Silver: A Biography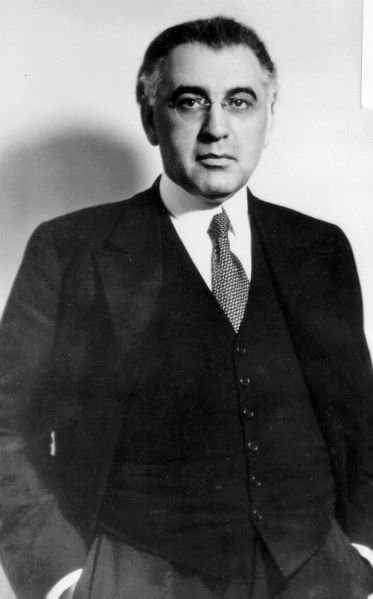 Abba Hillel Silver, born on January 28, 1893, in Voldislavov, Vilna Province, Russian Empire (present-day Lithuania), and passing away on November 28, 1963, in Cleveland, Ohio, was a Reform Rabbi, Jewish diplomat, and a key figure in the Zionist movement in the United States. He dedicated much of his life to diplomatic efforts aimed at establishing the State of Israel.
Early Life

Abba Hillel Silver was born in the town of Voldislavov in the Vilna Province of the Russian Empire (now within the boundaries of modern Lithuania) in 1893. He was the son of Rabbi Moshe and Dina Silver.
From a young age, even before World War I, he was an active Zionist in New York, where his parents had settled when he was just ten years old. He was part of a group of Zionist activists who rallied around Judge Louis Brandeis.

From 1917 until his passing in 1963, Silver served as a rabbi in a Reform congregation at Temple Tifereth Israel in Cleveland, Ohio, where he gained recognition as an influential orator.
In his congregation, he worked tirelessly to advance religious and social causes, all the while emphasizing Jewish nationalism within the context of American society. Contrary to the traditional tendency of his contemporaries in American Jewish leadership to support the Democratic Party, Silver was a member of the Republican Party, driven by his carefully considered worldview.

Zionist Leadership

Between 1938 and 1948, Silver played pivotal roles in the American Jewish community and the Zionist movement. He served as the head of the United Jewish Appeal, the Zionist Organization of America, and various rabbinical conferences and institutions.
Silver vehemently opposed the British White Paper policy, supported underground Jewish movements in Palestine like the Haganah and Irgun, and believed in the urgency of personal and public advocacy.
He staunchly demanded the immediate dismantling of the British Mandate and the establishment of a Jewish state. His positions often brought him into heated confrontations with other, less active Zionist peers, and at times, he even resigned from the movement in protest.

Abba Hillel Silver played a significant role in the American-Jewish efforts to rescue European Jews during the Holocaust. After the war, he exerted substantial pressure on President Harry Truman and his administration to support Zionist goals and the immediate establishment of a Jewish state. Silver's unyielding diplomatic efforts, both publicly and behind the scenes, were captured in the words of his friend, Dr. Emanuel Neumann:

"Without the Communist coup [in Czechoslovakia] there might have been no State of Israel, and without the international backing which the United Nations accorded our cause [due to Silver's influence], the War of Independence might not have been decided as it was."

In 1947, Abba Hillel Silver delivered a historic address before the United Nations in which he passionately advocated for the establishment of a Jewish state. This momentous speech was a pivotal event in the lead-up to the UN Partition Plan for Palestine.


Legacy

Abba Hillel Silver's legacy endures in numerous ways. In Israel, many streets are named after him, such as Abba Hillel Silver Street in the Ramot neighborhood of Jerusalem, as well as in the Neve Sha'anan neighborhood in Haifa and a central street in Ramat Gan. In most cases, he is not referred to as "Rabbi" due to an ongoing debate in Israel regarding the use of that title for Reform rabbis.

Near Ashkelon, there is a junction named after him, and there's a youth village for local children and new immigrants named "Kfar Silver" in his honor.

Abba Hillel Silver's remarkable contributions to the Zionist movement, his relentless advocacy for the State of Israel, and his diplomatic endeavors played a significant role in shaping the history of the Jewish people in the 20th century. His unwavering dedication to the Zionist cause continues to be celebrated and remembered today.

---
Reviews (0)
No reviews yet.