ZAKA: The Volunteer Organization Dedicated to Rescue and Recovery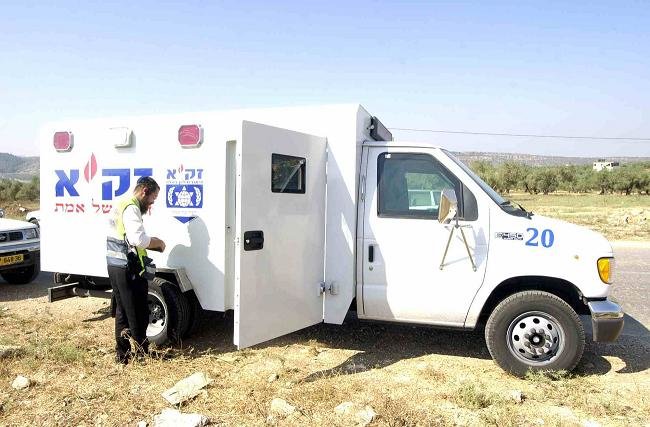 ZAKA, with its origins in Haifa and Jerusalem, has evolved into a well-established and respected volunteer organization dedicated to disaster response and victim identification. Its mission is deeply rooted in Jewish religious principles and values, guiding its volunteers to provide crucial assistance during times of crisis. ZAKA's work extends beyond its borders, with international deployments to assist in disaster relief efforts worldwide. As a volunteer organization, ZAKA relies on the dedication of its members and the support of donors to continue its vital mission of saving lives, ensuring proper burials, and providing assistance to those in need.
ZAKA (acronym for Zihui Korbanot Ason, or Identification of Disaster Victims in Hebrew, with its full name being ZAKA - Itur Hatzalah V'Hatzala, or Identification, Rescue, and Assistance) is a volunteer Jewish Orthodox organization that plays a crucial role in assisting Israeli law enforcement and emergency services in managing disaster scenes. Its primary mission is to identify victims of disasters and ensure their proper burial.

Founded by Yehuda Meshi-Zahav, who later handed over leadership to Menachem Moshkovich by May 2021, ZAKA is driven by a group of devoted Orthodox Jews. They work alongside the Israeli police and Magen David Adom (Israel's emergency medical services) in identifying victims of terrorism, road accidents, and other catastrophes. Their duties encompass caring for the deceased, collecting body parts and scattered blood according to Jewish traditions, and assisting with the proper Jewish burial. ZAKA volunteers hold civilian guard status, granting them the necessary authority to operate in disaster areas.

ZAKA's activities go beyond disaster response; the organization also engages in locating and rescuing missing persons and assisting injured survivors.


History
ZAKA was initially established as a special volunteer unit within the Civil Guard framework of the Haifa police district after the first suicide bombing attack in which a terrorist detonated himself on a bus at the Egged central bus station in Hadera on Israel's Memorial Day, April 13, 1994.
This attack claimed the lives of five bus passengers, leaving thirty injured. During the response to the incident, it became evident that the police were ill-equipped to handle the collection and treatment of bodies and remains according to Jewish religious laws. Rabbi Yehuda Meshi-Zahav, the current commander of ZAKA North and a senior police officer in the Northern District of Israel, was called to the scene.
He arrived with a group of Orthodox Jewish community members from the Ramat Vizhnitz neighborhood in Haifa to assist the police in identifying and treating the victims' bodies according to Jewish law.
Recognizing the significance of this response, Avishai Drai, the then Haifa District Police Commander, decided to establish a dedicated volunteer unit within the Civil Guard, comprised of Orthodox residents from the Ramat Vizhnitz neighborhood in Haifa.
This unit was tasked with assisting the police in managing the bodies of victims of terrorist attacks and other disasters in accordance with Jewish law. Once this unit was established within the Civil Guard and its tasks and working methods were coordinated with the police and other security forces, it was named ZAKA, an abbreviation for Zihui Korbanot Ason, which means "Identification of Disaster Victims" in Hebrew. Rabbi Yehuda Meshi-Zahav was appointed as its head.

Initially, the Haifa-based unit operated in the northern region, but as the wave of terrorism escalated, similar ZAKA units were established nationwide within the Civil Guard framework.

In 1995, inspired by Yehuda Meshi-Zahav, a group of Orthodox Jewish residents in Jerusalem formed an association called "Chesed Shel Emes" (True Kindness) with the aim of supporting law enforcement in the same capacity. To regulate its legal status, its members were incorporated into the Civil Guard as a ZAKA unit under the auspices of the Jerusalem District Police.

Subsequently, due to the expansion of its activities, the Jerusalem-based association evolved into an independent volunteer organization adopting the name ZAKA, which stands for "Identification, Rescue, and Assistance."

ZAKA's scope of activity significantly expanded during the Second Intifada, beginning in late September 2000. The Palestinian wave of terrorism, particularly suicide bombings, created numerous disaster scenes with many casualties, providing ZAKA volunteers with extensive work.
The attention and donations the Jerusalem-based organization garnered, along with increased funding from Israel and around the world, allowed ZAKA to recruit more volunteers, expand its activities to other regions in Israel, acquire advanced equipment (such as search and rescue gear, communication devices, mobile clinics, and ambulances), and broaden its range of operations.
ZAKA volunteers continued to be registered as members of the Civil Guard wherever they operated, providing them with the necessary legal authority to conduct their activities at disaster scenes.

The intense nature of their work began to take a psychological toll on ZAKA volunteers, prompting the establishment of support groups for them in collaboration with the police, starting in 2003.

During the lighting of the 55th Independence Day torch in Israel in 2003, Yehuda Meshi-Zahav, one of ZAKA's founders, lit a torch on Mount Herzl.

In 2005, ZAKA faced economic challenges due to a sharp drop in donations resulting from improved security conditions. In early September, employees (with the support of the administration) submitted a request to appoint a temporary receiver for the organization due to its financial obligations. Attorney Amiram Ben Gutt, formerly the Registrar of Associations, was appointed as the organization's temporary receiver.

In June 2006, Ben Gutt reached an agreement with a group of investors who would assume ZAKA's financial obligations. As a result, three employees were dismissed, and Yehuda Meshi-Zahav appointed his son-in-law, Dudi Zilber, as the organization's leader. Additionally, ZAKA appointed its first professional CEO, Ahraleh Tzur.

ZAKA's distinctive body bags are white and bear the organization's emblem. In October 2015, during a wave of terrorism in Israel, ZAKA decided to use black body bags for terrorists' bodies to "distinguish and separate the victims from the killers."

In March 2021, following severe allegations of sexual misconduct spanning several years, Yehuda Meshi-Zahav resigned from his position as ZAKA's leader. A month later, Superintendent (retired) Zohar Dvir was appointed as the organization's special director.


Operational Activities

Aside from the "Chesed Shel Emes" unit, ZAKA also operates other units across the country, including:


ZAKA Divers Unit:

The ZAKA Divers Unit is a specialized search and rescue unit dedicated to underwater missions, working in collaboration with the Israeli police to locate and recover bodies in submerged environments. The unit consists of approximately 350 divers nationwide, holding various levels of diving qualifications and equipped with immediate response diving gear.
They are trained to search for and recover bodies in various underwater situations, such as sewer systems and rivers. Additionally, they search for different objects and evidence during their operations. The unit works closely with the Israeli police, the Israeli Coast Guard, and the "Sapphire" underwater vehicles unit, which is also part of ZAKA.

In late 2018, ZAKA introduced a sonar device for underwater searches, capable of diving up to 350 meters deep and identifying small objects. The cost of this device was approximately $175,000.

The unit is led by Chaim Outmezgine, who also developed the "ZAKA Scooter" device to assist divers in underwater group movement.


ZAKA Worldwide

During discussions at the International Court of Justice in The Hague, the Netherlands, regarding the separation barrier, a group of ZAKA volunteers presented a demonstration outside the court. They displayed the remnants of a bus that was blown up in Jerusalem and documented their work at disaster scenes and rescue operations.


Notable Operations

ZAKA has been involved in numerous high-profile disaster response operations, both within Israel and abroad. Some notable examples include:


Terrorist Attacks in Israel:

ZAKA has been extensively involved in responding to terrorist attacks within Israel, including suicide bombings, shootings, and vehicle ramming incidents. Their volunteers are often among the first on the scene to provide assistance, collect human remains, and ensure proper Jewish burial.


Natural Disasters Abroad:

ZAKA has deployed to assist in international disaster relief efforts. For instance, they sent teams to Nepal following the devastating earthquake in 2015 to aid in search and recovery operations. They have also assisted in various other disaster-stricken areas worldwide.


Thailand Tsunami (2004):

ZAKA sent a delegation to Thailand to assist in the aftermath of the devastating tsunami that struck in December 2004. Their volunteers worked to recover and identify victims and provide support to their families.


Hurricane Katrina (2005):

In the aftermath of Hurricane Katrina, ZAKA dispatched a team of volunteers to New Orleans, USA, to assist in recovery and identification efforts. They provided vital support in a challenging and chaotic environment.


COVID-19 Pandemic (2020-2021):

During the COVID-19 pandemic, ZAKA played a significant role in providing assistance to the Israeli healthcare system. Their volunteers helped transport the deceased, provided emotional support to grieving families, and carried out various tasks to support the response efforts.


International Collaboration:

ZAKA collaborates with various international organizations and governments to enhance disaster response capabilities and provide assistance in times of need. This collaboration extends to training programs and joint operations.


Training and Education:

ZAKA offers training programs for its volunteers to ensure they are well-prepared for disaster response operations. These programs cover various aspects of disaster management, including search and rescue, victim identification, and cultural sensitivity.


Funding and Support:

ZAKA relies on donations and support from individuals, organizations, and governments to carry out its critical work. The organization has a global network of supporters and partners who contribute to its mission.

---
Reviews (0)
No reviews yet.