The League Against Defamation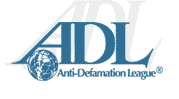 The League Against Defamation, commonly referred to as the Anti-Defamation League or ADL, is an organization founded by American Jews with a clear mission: to combat defamation against the Jewish people through education, advocacy, and legal action when necessary.
At its core, the ADL strives to ensure justice and fair treatment for all citizens, advocating against unjust ridicule, discrimination, or prejudice directed at any ethnic or citizen group. The League provides status assessments, reports, and publications concerning matters that influence relations between Israel and the United States, as well as relations between Israel and the global Jewish diaspora.
The ADL is particularly active in fighting anti-Semitism, racism, and anti-Zionism. Additionally, they combat what they define as "threats to democracy, including online hate speech, bias in schools, and the criminal justice system, terrorism, and hate crimes." Over the years, the organization has supported Israeli policies.

With an annual budget of over $40 million, the ADL operates through 30 offices across the United States and three more offices internationally, in Israel, Russia, and Italy. The organization's main headquarters is located in New York City. Since 2015, Jonathan Greenblatt has served as its national director.

The ADL was established in 1913 by Sigmund Livingston in response to the hatred exposed during the trial of Leo Frank. Leo Frank, a Jewish man from Atlanta, was convicted of the murder of Mary Phagan, a factory worker under his management. Frank was sentenced to death but was later abducted from prison and lynched by a mob of pro-KKK journalists and supporters.
The ADL played a pioneering role in the struggle for civil rights, collaborating with African American rights organizations, which was particularly significant during the civil rights movement.

However, by the 1970s, relations between Jewish and African American civil rights organizations began to cool due to the rise of Islamism and anti-Israel sentiment among African Americans. The ADL continues to stand as a stalwart defender against defamation and prejudice, advocating for the principles of justice and equality for all citizens, while simultaneously addressing emerging threats to democracy and society.

---
Reviews (0)
No reviews yet.