Petition for Felicia Langer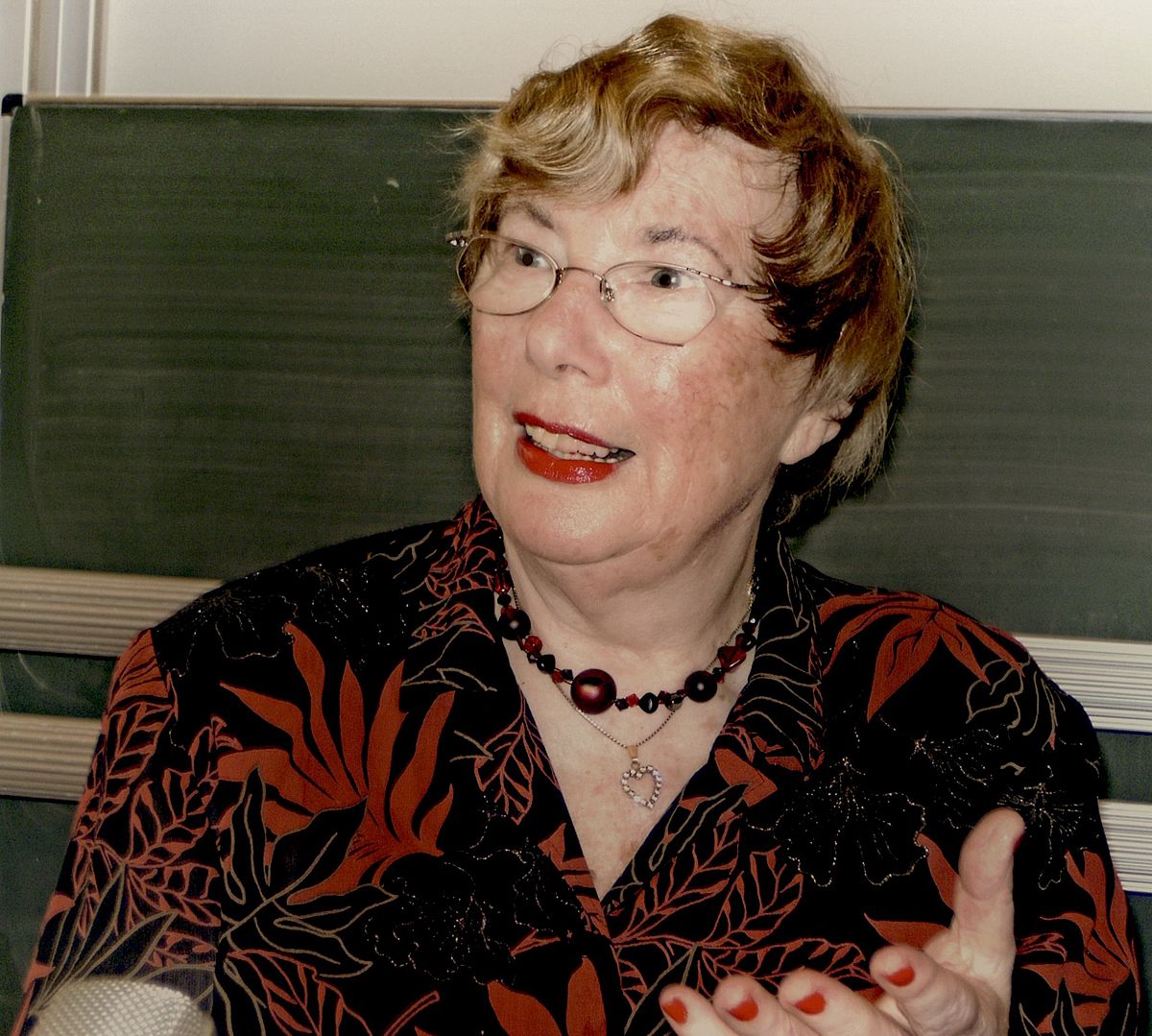 Felicia Langer's legacy is marked by her unwavering commitment to advocating for the rights of Palestinians in the face of considerable challenges. Her legal work and activism left a lasting impact on the discourse surrounding the Israeli-Palestinian conflict and human rights in the region.
Felicia Langer (December 9, 1930 – June 21, 2018) was a lawyer and human rights activist who dedicated many years to representing Palestinians facing charges of security offenses. Langer authored several books that focused on human rights violations committed by Israel in the occupied territories. Her works detailed the mistreatment of Palestinian prisoners by security forces, house demolitions, expulsions, and collective punishment. She was a prominent figure in the human rights community for decades, and from 1990 onwards, she lived in Germany.

Biography

Felicia Langer was born as Felicia Amalia Weit on December 9, 1930, in Tarnów, Poland, to Jewish parents. Her family fled to the Soviet Union with the German invasion, where her father perished in a labor camp. The rest of her relatives fell victim to the Nazis. After the war, she returned to Poland with her mother. In 1947, she met Holocaust survivor and fellow activist, Mieciu Langer, and they married in 1949. In 1950, they immigrated to Israel, and in 1953, their son Michael was born.

She studied law at the Hebrew University of Jerusalem and was active in the student union. Langer completed her studies in 1965 and became a licensed lawyer. She briefly worked in a Tel Aviv law firm before establishing her own practice in Jerusalem. Immediately following the Six-Day War in 1967 and due to her strong opposition to Israel's military rule over the West Bank and Gaza Strip, she founded her law office in Jerusalem. There, she began representing Palestinians facing charges of security offenses, despite facing numerous challenges.

Throughout her career, Leah Tsemel served as her legal assistant. In December 1967, as part of their affiliation with the Israeli League for Civil Rights, they led a protest march against the deportation of Faik Raday, a communist activist, who had been arrested and accused of actions against the Israeli military government.

In 1973, she represented a group of ten young activists from the Palestinian Popular Struggle Front who were captured during a raid on Lebanon by the Israel Defense Forces. Langer argued that the military court had no jurisdiction over them since the offenses they were accused of were committed outside Israel.

In June 1974, an organization called "TNT," inspired by Meir Kahane, attempted to break into her home, lock up her family, and destroy legal documents. One member of the group, Shaul Adi, was sentenced to one year in prison and fined 500 shekels for his involvement in the attack. In June 1980, she received death threats from the same organization.

In 1976, she represented Ludvina Janssen, a 23-year-old Dutch tourist who was arrested at Ben Gurion Airport on September 25, 1976. Janssen, a radical leftist in the Netherlands, was accused of being part of a group affiliated with the Popular Front for the Liberation of Palestine. She was sentenced to six years in prison. Langer argued in her appeal that Janssen had caused no actual harm through her actions, leading to a reduction in her sentence, and she was released in 1979.

In 1977, Langer was disbarred by the Committee for Approving Defense Counsel in Military Courts under Section 317 of the Military Justice Law due to her contacts with PLO officials and other alleged offenses. She appealed this decision to the Supreme Court, but her appeal was rejected. This decision also affected her ability to appear in military courts where Palestinians were tried.

Langer received widespread recognition for her work, notably for successfully representing Nablus Mayor Bassam Shaka. Shaka had been accused of incitement to terrorism after criticizing the Camp David Accords. Shortly after the Israeli Supreme Court overturned his deportation order, members of the Jewish underground assassinated him and left him in a wheelchair with severed legs. For years, Langer served as the deputy chairperson of the Israeli League for Human and Civil Rights, led by Professor Israel Shahak.

She also represented other Palestinians against whom deportation orders were issued, including Jibril Rajoub, who appealed against his deportation to Jordan in 1988. Additionally, she represented Palestinians who appealed against land confiscations, claiming ownership as state land.

In the late 1980s, Langer represented the accused in the "Jewish Underground" trial – Israelis who were charged with involvement in attacks against Palestinians and the murder of Palestinian mayors.

In 1990, after 23 years of representing Palestinians, Langer closed her law office and emigrated to Germany with her husband. She obtained a teaching position at the University of Tübingen and continued her advocacy work concerning the Israeli-Palestinian conflict. In 2008, she was granted German citizenship.

Felicia Langer passed away from cancer on June 21, 2018, leaving behind her son Michael, a professional actor, as well as grandchildren and great-grandchildren.

Awards and Recognition

Felicia Langer received several awards and honors during her lifetime, including:

* Right Livelihood Award (Alternative Nobel Prize), 1990
* Nazareth Honorary Citizen, 1990
* Bruno Kreisky Prize, 1991
* Erich Mühsam Award, 2005
* Order of Merit of the Federal Republic of Germany, 2009
* Acknowledgment of Honor for her human rights work from the Palestinian Authority, 2012

Selected Works

Felicia Langer authored several books that shed light on human rights violations in the occupied territories:

* "With My Own Eyes," Ithaca Press, 1975
* "Avocate israelienne - je temoigne," Editions sociales, 1975
* "These are My Brothers," Ithaca Press, 1979
* "An Age of Stone," Quartet Books, 1988
* "בדרכי שלי" (Hebrew: "On My Own Paths"), Dvir Publishing, 1991
---
Reviews (0)
No reviews yet.