Mark Zuckerberg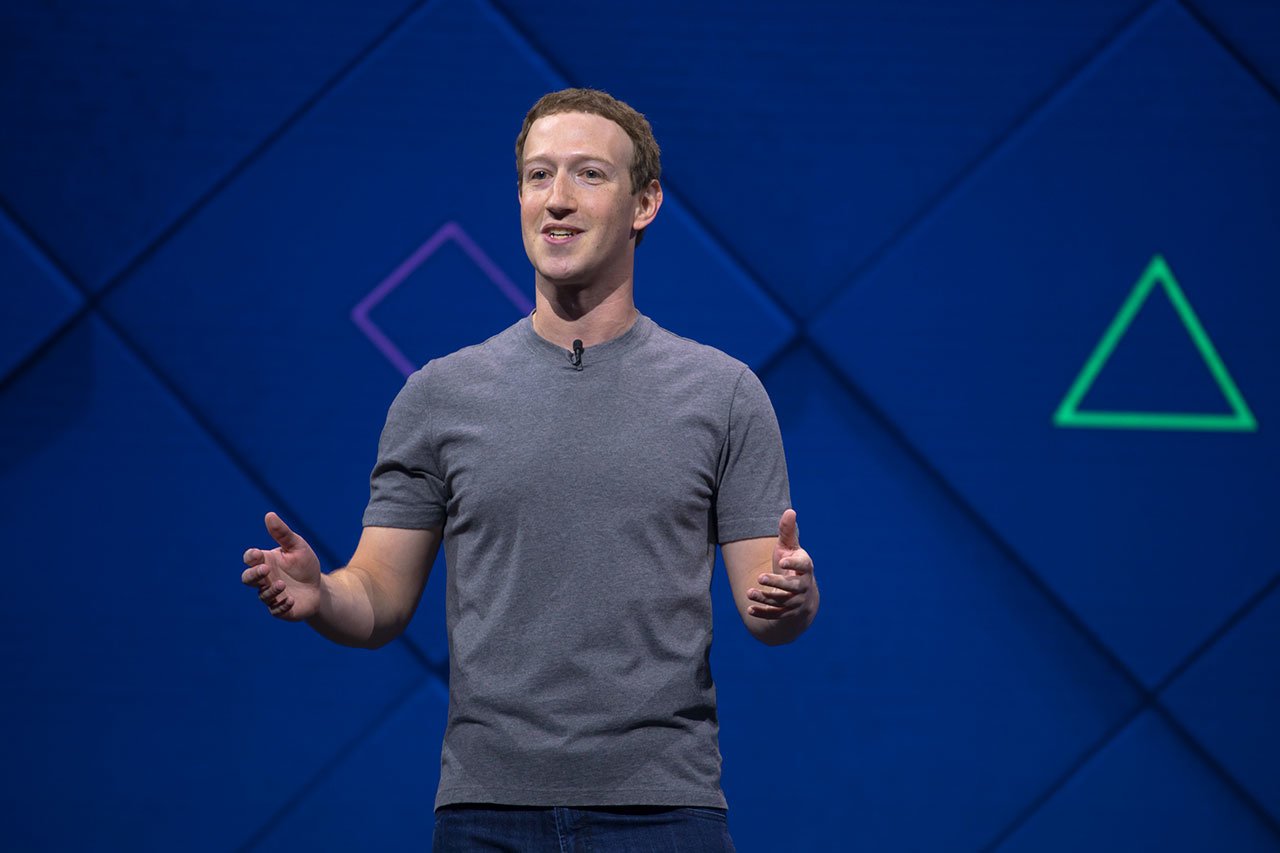 Mark Elliot Zuckerberg (born May 14, 1984) is an American-Jewish internet entrepreneur and one of the co-founders of the popular social network, Facebook. He also serves as the chairman and CEO of Meta Platforms, Inc.
Zuckerberg was born in White Plains, New York, to a Reform Jewish family. His father, Edward Zuckerberg, is a dentist, and his mother, Karen (née Kempner), is a psychiatrist. He has three sisters: Randi, Donna, and Arielle. He grew up in White Plains, located in Westchester County, New York. In his late high school years, he transferred to Phillips Exeter Academy in New Hampshire. During this time, he received job offers with high salaries from companies like Microsoft and AOL but chose to remain in school.

The Birth of Facebook

Upon starting his studies at Harvard University, Zuckerberg joined the Jewish fraternity Alpha Epsilon Pi. He continued to work on personal projects during his studies. One of these projects, called "Coursematch," aimed to create software that would allow Harvard students to see which courses their friends were taking. Another project was the creation of "Facemash," a website where Harvard students could "rate" each other based on various characteristics, including pictures of their faces. This version of the site was initially called Facemash.com but was shut down by the university shortly thereafter.

Ultimately, Zuckerberg decided to launch an experimental version of the Facemash project, this time calling it "The Facebook" and it gained significant popularity among students. During the development of the website, he received financial support from his three roommates, Chris Hughes, Dustin Moskovitz, and Eduardo Saverin, who provided an initial investment of $19,000. All four are considered co-founders of Facebook. Within a month, Zuckerberg expanded the site to other universities, including Stanford, Columbia, Yale, and the rest of the Ivy League. By the summer of 2004, Zuckerberg, Moskovitz, and Saverin had expanded Facebook to 30 different universities.

In the summer of 2004, Zuckerberg moved to Palo Alto, California, with Dustin Moskovitz and his girlfriend. Shortly after, they met Peter Thiel, who agreed to invest $500,000 in the company.

Facebook's Growth

Today, Facebook allows registration for anyone interested, not just students. As of June 2013, it had 1.15 billion registered users, with approximately 80% of them located outside the United States and Canada, and around 700 million daily active users.

In December 2010, Zuckerberg was named Time magazine's Person of the Year.

In addition, the movie "The Social Network" was released in 2010, starring Jesse Eisenberg as Zuckerberg and depicting the story of Facebook's founding.

In 2016, Zuckerberg was considered one of the world's top ten young billionaires.

In May 2012, Facebook's stock went public on NASDAQ at $38 per share, giving the company a valuation of $104 billion. During the initial public offering, Zuckerberg sold shares worth $1.2 billion but retained shares worth $19.1 billion.

Philanthropy

In September 2010, it was reported that Zuckerberg had donated $100 million to the Newark Public Schools system in New Jersey. In December 2013, he donated Facebook shares valued at around $990 million to the Silicon Valley Community Foundation. In October 2014, he and his wife donated $25 million to combat the Ebola virus. On December 1, 2015, after the birth of his daughter, Zuckerberg pledged to donate 99% of his Facebook shares to charity during his lifetime.

Personal Life

In May 2012, Zuckerberg married Priscilla Chan, an American pediatrician he met during their time at Harvard University. The couple has two daughters.

In January 2011, Zuckerberg announced on his Facebook profile that he would become a vegetarian and only eat animals he had personally killed. He did this to feel a connection with the animals he consumed and to appreciate the process more deeply.

Zuckerberg is red-green colorblind, unable to distinguish between green and red colors. This is one reason why Facebook is predominantly blue.

In 2016, Zuckerberg was asked if he was an atheist, to which he responded, "No. I was raised Jewish, and then I went through a period where I questioned things, but now I believe religion is very important."

In 2017, during his commencement address at Harvard University, he led the audience in the Jewish prayer "Mi Shebeirach," stating that he recites it whenever he faces challenges in his life.
---
Reviews (0)
No reviews yet.