Lee Strasberg: The Pioneer of American Method Acting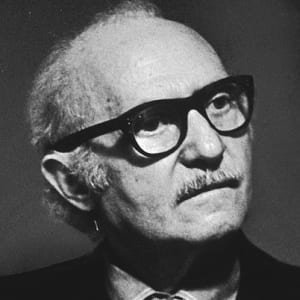 Lee Strasberg (November 17, 1901 – February 17, 1982) was a prominent American-Jewish director, actor, and producer. He is best known for his role as a teacher of method acting, a profound and influential approach to acting rooted in the Stanislavski system.
Among his notable students are icons such as Marlon Brando, Dustin Hoffman, Montgomery Clift, James Dean, Marilyn Monroe, Paul Newman, Al Pacino, Robert De Niro, Harvey Keitel, Eli Wallach, Eva Marie Saint, Alan Burstyn, Charles Grodin, Steve McQueen, and Anna Mohr. He was one of the founders of the Lee Strasberg Theatre and Film Institute.


Early Life:
Born as Israel Strasberg in Budzanów, formerly part of the Austro-Hungarian Empire (now in Ukraine), to Ida and Baruch Meyer Strasberg, Lee Strasberg's family immigrated to the United States, settling in Manhattan in 1909.
In 1931, Strasberg was one of the co-founders of a theater group that included luminaries like Elia Kazan, John Garfield, Stella Adler, Sanford Meisner, Frances Farmer, and Robert Lewis. In 1936, he became a naturalized U.S. citizen.
In 1949, he embarked on his long and illustrious career at the Actors Studio in New York City, where he began to propagate the method acting technique based on Stanislavski's principles. Within a couple of years, Strasberg assumed the role of artistic director, significantly elevating the institution's prestige.

In 1966, Strasberg established the "West Studio for Acting" in Los Angeles, and in 1969, he founded the Lee Strasberg Theatre and Film Institute in New York and Los Angeles. Strasberg also dabbled in acting, directing, and producing numerous plays, primarily on Broadway.


Notable Works:

Although Strasberg occasionally appeared as an actor, he had significant roles in only a handful of films. One of his most famous portrayals was as Hyman Roth, the elderly Jewish mobster, in "The Godfather Part II." The role of Michael Corleone in the same film was brilliantly played by his former student, Al Pacino, who convinced Strasberg to act in the movie. Strasberg was nominated for an Academy Award for his performance but lost to another of his proteges, Robert De Niro.

In 1978, he appeared in the television movie "The Last Tenant" alongside Kristin Lattanzi and Danny Aiello. In 1979, Strasberg featured in "...And Justice for All" alongside his former student, Al Pacino, and in "Going in Style" alongside Art Carney and George Burns.


Personal Life:

Strasberg married Nora Krecaun in 1926, who sadly passed away three years later. In 1934, he married actress and acting teacher Paula Strasberg. The couple remained married until her death from cancer in 1966.
They were parents to actress Susan Strasberg and acting teacher John Strasberg. Lee Strasberg married for the third time to Anna Mizrahi, a Venezuelan-born Jewish woman, who became the mother of his two younger children, David and Adam.

Lee Strasberg passed away from a heart attack in New York City at the age of 80. He was laid to rest at Westchester Hills Cemetery in Hartsdale, overlooking the Hudson River in Westchester County, New York.


Method Acting:

Lee Strasberg developed and popularized the acting technique known as "The Method" or "Sensory Method." This technique was an extension of Stanislavski's system, emphasizing the importance of emotions.
According to Strasberg, actors should not merely imitate characters but immerse themselves in the characters to the extent that their memories and emotions become intertwined with those of the character they portray.

The Method required actors to gain a deep understanding of a character's psychology and motivations. They were encouraged to conduct research and delve into both the obvious (physical gestures, clothing style) and hidden (memories, emotions) aspects of the character.
One of the techniques involved using a personal memory that evoked emotions similar to those of the character. Strasberg's approach revolutionized American cinema and theater, bringing a level of realism and emotional depth that was previously unheard of.

Lee Strasberg's contributions to the world of acting have left an indelible mark on the art, nurturing some of the greatest talents in film and theater history.
---
Reviews (0)
No reviews yet.