Harvey Weinstein, CBE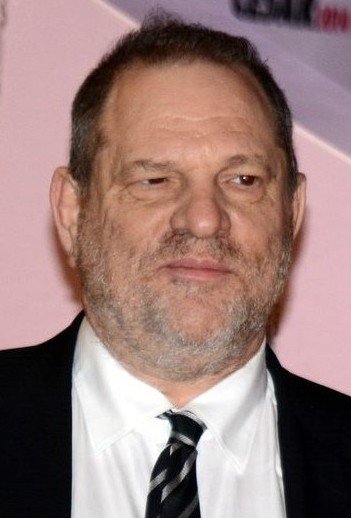 Harvey Weinstein, CBE (born March 19, 1952), is a Jewish-American film producer and director, widely regarded as one of the most prominent figures in Hollywood. In 1979, he and his brother, Bob Weinstein, co-founded Miramax Films, an independent film company responsible for producing numerous successful films, including "Pulp Fiction," "The English Patient," "Good Will Hunting," and "Chicago."
Harvey Weinstein won an Oscar for producing "Shakespeare in Love" and received seven Tony Awards for a diverse range of successful stage productions, including "The Producers," "Billy Elliot the Musical," and "August: Osage County."

Throughout his career, Weinstein's involvement in producing or distributing films led to a total of 341 Oscar nominations, with 81 wins.

After leaving Miramax, Harvey and Bob Weinstein founded The Weinstein Company together, serving as co-chairmen of the company from 2005 to 2017.

In 2017, Harvey Weinstein faced allegations of sexual harassment, assault, and rape by over 100 women, most of whom were from the entertainment industry.
These incidents were reported to have occurred over a period spanning three decades. The aftermath of these revelations gave rise to the #MeToo movement, which exposed similar cases of harassment and abuse perpetrated by influential men worldwide, often referred to as the "Weinstein effect."

In 2018, Weinstein was arrested in New York and charged with rape and other sexual offenses. As a result, he was fired from The Weinstein Company and expelled from the Academy of Motion Picture Arts and Sciences. Subsequently, he was convicted and sentenced to 23 years in prison.


Early Life:
Harvey Weinstein was born in the Flushing neighborhood of Queens, New York, to Jewish parents Max Weinstein (1924–1976), a diamond cutter, and Miriam (née Postel) Weinstein (1926–2016). He grew up alongside his younger brother, Bob, just two years his junior. Their maternal grandparents immigrated to the United States from Poland.
Harvey Weinstein completed his higher education at the University at Buffalo. During the 1970s, Harvey, his brother Bob, and another partner opened a concert promotion company in Buffalo, producing independent rock concerts.

In the late 1970s, the Weinstein brothers developed an interest in the film industry. With the profits from their concert promotion business, they established a small film production and distribution company known as Miramax.
The company's name was derived from a combination of their parents' names, Max and Miriam. Miramax's early productions included concert films like "Rockshow," which documented Paul McCartney and Wings' 1976 concert tour.


Sexual Assault Allegations:
In October 2017, Harvey Weinstein was accused of sexual harassment, sexual assault, and rape by over a dozen women, many of whom were actresses. These allegations dated back several decades.
Following these reports, many other actresses, including Gwyneth Paltrow, Angelina Jolie, and Cara Delevingne, came forward with similar allegations. Actresses Asia Argento and Rose McGowan accused him of rape.

Weinstein's predatory behavior often involved inviting actresses to his hotel room or office under the pretext of discussing their careers and then making unwanted sexual advances.
It was reported that he managed to orchestrate such encounters with the help of employees, associates, and agents who arranged these meetings, as well as lawyers and publicists who silenced complaints through threats and financial settlements.

In an attempt to suppress allegations and investigations, Weinstein hired an Israeli intelligence firm, Black Cube, in October 2016, a year before the allegations surfaced publicly. Reports suggested that Black Cube's mission was to gather information on dozens of women, including their sexual histories, with the goal of preventing their stories from becoming public.
Harvey Weinstein also created a list of 91 individuals, including actors, producers, financiers, and others, which he shared with investigators. He reportedly attempted to reach out to these people to find out what they knew and how he could prevent them from disclosing information.

In February 2018, Italian actress Asia Argento accused Weinstein of raping her during the 1997 Cannes Film Festival in a powerful speech at the Cannes Film Festival's closing ceremony. She criticized the festival for enabling harassment and sexual assault against women and expressed hope that Weinstein would live in shame and isolation.

Weinstein surrendered to police in Manhattan, New York, on May 25, 2018. He was arrested, charged with rape and sexual offenses, and appeared in court to face these charges.
As part of his bail conditions, Weinstein agreed to post $1 million in cash, wear an electronic monitoring bracelet, and surrender his passport. He was prohibited from leaving New York and Connecticut and had to submit to electronic monitoring.

In February 2020, Weinstein was convicted of third-degree rape and sexual assault and was sentenced to 23 years in prison.


Additional Charges and Legal Proceedings:
In April 2021, a grand jury in Los Angeles filed a new indictment against Weinstein, charging him with sexual assault. As of the publication date, the contents of the indictment remain under seal.
This development delayed Weinstein's extradition from New York to California to face these charges. He was eventually extradited and faced a judge in California.

In a December 15, 2021 hearing, Weinstein appealed his February 2020 conviction, criticizing the charges against him as an overreach and an attempt to portray him as a "bad guy," claiming that his actions did not warrant a criminal conviction.


Political Activity:
Harvey Weinstein has been an outspoken critic of U.S. arms policy and a longtime supporter and contributor to the Democratic Party in the United States. He donated substantial sums to the presidential campaigns of Barack Obama, as well as to presidential candidates John Kerry and Hillary Clinton.
Personal Life:
Weinstein has been married twice in his life. In 1987, he married his former personal assistant, Eve Chilton, with whom he has three daughters. They divorced in 2004.
In 2007, Weinstein married British fashion designer and actress Georgina Chapman, who is 24 years his junior. They have a daughter and a son. However, they divorced in October 2017 in the wake of the sexual misconduct allegations against Weinstein.

---
Reviews (0)
No reviews yet.