Amy Schumer: A Journey Through Comedy and Beyond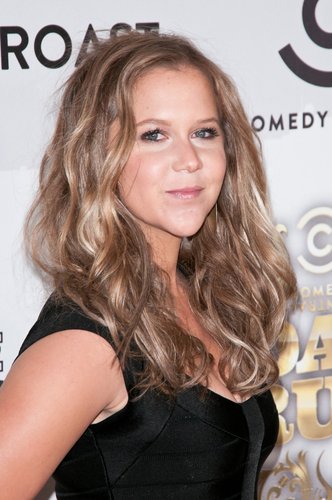 Amy Beth Schumer, born on June 1, 1981, is an American-Jewish actress, comedian, stand-up artist, screenwriter, and television producer. She is celebrated for her award-winning series, "Inside Amy Schumer," and her impactful presence in the world of comedy and entertainment.
Early Life
Amy Schumer was born in Manhattan, New York. Her father, Gordon Schumer, is a Jewish owner of a furniture company, while her mother, Sandra (née Jones), comes from a Christian-Protestant background but later converted to Judaism.
Amy's father is the second cousin of Senator Chuck Schumer. During her adolescence, her parents divorced, and she relocated to Long Island, where she attended Hebrew school at a Reform synagogue, where her mother was a member.
In 1999, she graduated from South Side High School, and in 2003, she earned a degree in theater from the University of Maryland. Afterward, she returned to New York and studied for two years at the William Esper Studio while working as a waitress and bartender.


Career

Amy Schumer's career in comedy began with a notable appearance in a dark comedy Off-Broadway production titled "Keeping Abreast." In June 2004, she took her first steps as a stand-up comedian. In 2009, she made a guest appearance on the television series "30 Rock."

In April 2011, Schumer released her debut stand-up album, "Cutting," and also participated in the Comedy Central Roast of Charlie Sheen. She continued to make appearances in various television series, including "Curb Your Enthusiasm" and "Girls."

In April 2013, Amy Schumer's self-titled sketch comedy series, "Inside Amy Schumer," premiered on Comedy Central. She also guest-starred on the popular series "Girls." Her unique brand of humor and social commentary resonated with audiences, earning her critical acclaim and a devoted fan base.

In 2015, Schumer hosted the MTV Movie Awards, showcasing her versatility as a performer. Later that year, her comedy film, "Trainwreck," which she also wrote, hit theaters, starring Schumer in her first leading cinematic role alongside Bill Hader. The film was directed by Judd Apatow.

In 2016, Schumer released her memoir, "The Girl with the Lower Back Tattoo," which received positive reviews and became a best-seller.

In 2017, she starred in the comedy film "Snatched" and the drama film "Thank You for Your Service." She also made her Broadway debut in Steve Martin's play "Meteor Shower."

In 2018, Schumer starred in and produced the comedy film "I Feel Pretty."

In 2020, she appeared in the cooking show "Amy Schumer Learns to Cook" alongside her husband, chef Chris Fischer, offering a glimpse into their life together.


Personal Life

Amy Schumer has had previous relationships with professional wrestler Dolph Ziggler and comedian Anthony Jeselnik.

She married chef Chris Fischer in February 2018 in a ceremony held in Malibu, California. In May 2019, Schumer revealed during one of her stand-up performances that her husband has been diagnosed with Asperger's syndrome. The couple welcomed their first child in May 2019.

Beyond her career in comedy and acting, Amy Schumer is a creator, screenwriter, director, and active producer in the entertainment industry.

Amy Schumer's journey from her early days in New York to becoming a prominent figure in comedy and entertainment is a testament to her talent and dedication. Her humor, combined with her ability to address important social issues, has solidified her place in the hearts of many fans worldwide.
---
Reviews (0)
No reviews yet.