Zeev Schiff: Israeli Journalist and Military Analyst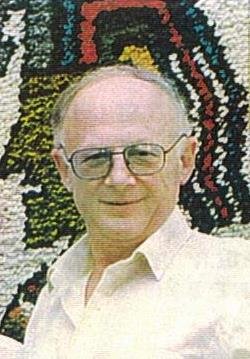 Zeev Schiff's legacy as a distinguished Israeli journalist and military analyst endures to this day. His comprehensive coverage of Israel's military endeavors, his role in significant historical events, and his extensive contributions to the field of security and military strategy have left an indelible mark on Israel's journalistic landscape and its understanding of national security issues. Zeev Schiff's work continues to serve as a valuable resource for those seeking insights into Israel's complex security environment.
Zeev Schiff (July 1, 1933 – June 19, 2007) was an Israeli journalist and military analyst known for his profound insights into Israel's security and defense affairs. Born in France and immigrating to Israel at the age of two, Schiff's career spanned several decades during which he provided extensive coverage of Israel's military operations and conflicts.


Biography:
Zeev Schiff was born in Lille, France, and arrived in Israel with his family at the age of two. Growing up in Haifa and Tel Aviv, he attended the Herzliya Gymnasium. His early interest in military matters led him to serve in the Israel Defense Forces (IDF) intelligence branch, where he worked in the unit responsible for running agents.

In 1955, Schiff joined the editorial team of the newspaper "Haaretz." Initially covering economics and society, he later shifted his focus to the northern region of Israel. In 1961, he assumed the role of a military correspondent, with a personal rank, taking over from Israel Bar Asher, who had been arrested on suspicion of espionage. This marked the beginning of Schiff's long and distinguished career as a senior military journalist and commentator, during which he covered nearly five decades of Israeli military operations and security developments. Schiff's reporting included some of Israel's most significant conflicts, from the Six-Day War to the Second Lebanon War.


Notable Moments:
One of the most memorable moments in Zeev Schiff's career occurred during the heated 1981 Israeli elections. He conducted a televised confrontation between the two candidates for the prime minister's office, Menachem Begin and Shimon Peres. The televised debate remains a significant historical event in Israeli politics.

In 1982, Schiff obtained real-time information about the massacre taking place in the Sabra and Shatila refugee camps during the First Lebanon War. He promptly relayed this information to his friend, then-Minister of Defense Mordechai Zipori (in Begin's government). Zipori, in turn, passed on the information to the Minister of Foreign Affairs. However, despite the report's urgency, no significant action was taken at the time, as detailed in Mordechai Zipori and Ron Krisher's book "Be'Kav Yashar."


Contributions and Expertise:
Zeev Schiff was not only a prolific journalist but also an author, contributing significantly to the field of Israeli security and military strategy. He co-authored several books on the subject and was considered an authority in Israel's security landscape. Schiff was one of the founders of the Fisher Institute for Air and Space Strategic Studies and chaired its articles committee, playing a pivotal role in shaping the institute's research agenda. Additionally, he was a member of the board of directors of the Institute for Strategic Studies in London.


Awards and Recognition:
Throughout his career, Zeev Schiff received several prestigious awards for his contributions to journalism and his insights into Israeli security:

1. Schiff's meticulous reporting and expertise earned him the respect and recognition of his peers, making him a renowned figure in the field of military journalism.

2. He was honored with awards and accolades that acknowledged his dedication to promoting an understanding of Israel's security challenges.
---
Reviews (0)
No reviews yet.