Valery Kogan: The Russian Business Tycoon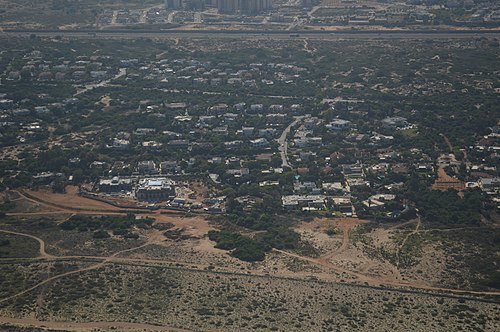 Valery Kogan, born in 1951, is a Russian businessman and oligarch who also spends a significant portion of his time in Israel. In 2014, Kogan was ranked 687th on Forbes' list of billionaires, with an estimated net worth of approximately $2.5 billion.
Biography
Kogan was born in the town of Mariupol, located on the shores of the Sea of Azov in Ukraine. According to the website of East Line, a company he chairs, Kogan served in the Soviet Navy, worked in the diplomatic service, and holds an academic degree in economics. According to a document published on WikiLeaks, Kogan was reportedly a KGB agent.
Kogan accumulated his wealth through connections he had in the Russian government during the dissolution of the Soviet Union, along with his partner Dmitry Kaminsky. Kaminsky founded a travel agency and later ventured into the charter flight business with "East Line," which also engaged in cargo flights from Russia to China and back.
In 1997, the company acquired the Domodedovo International Airport after privatization and later expanded into real estate. The company is ultimately owned by a holding company named FML, registered in an offshore tax haven in the Isle of Man, making it challenging to identify the ultimate owners of the shares.
In 2005, a conflict erupted between the authorities and the company regarding landing fees at Domodedovo Airport, leading to threats to expropriate the airport. During this period, Kogan reportedly acquired Israeli citizenship as a new immigrant. In 2007, he was ranked 157th on Russia's "Finans" magazine list of the 500 richest Russians, with a personal fortune estimated at $600 million (although a year earlier, he was ranked 90th with a fortune of $90 million).


Personal Life

Kogan, a married man, father of two, and a grandfather to two, primarily resides in Moscow. His son, Alex Kogan, is a singer who has performed with Iglesias, while his daughter, Drina Luzovsky, is a lawyer.

In 2018, international media reported that Kogan paid over $4 million to have Mariah Carey and Elton John perform at his granddaughter's wedding in London. Actor Antonio Banderas hosted the event.

Kogan first gained public attention in Israel in February 2008 when he completed a complex transaction to acquire five adjacent villas in Caesarea, located in the first row by the sea, covering 11.5 dunams (2.85 acres), for NIS 64 million ($17 million). Kogan bought the properties with the intention of demolishing them and constructing a private estate.
The local planning and building committee of the Hof HaCarmel Regional Council approved the plan to merge the properties and demolish the houses in March 2008. The construction of the estate began in 2012 and was completed in 2015, with an estimated cost ranging from NIS 350 to 500 million. In 2013, it was reported that Kogan acquired two more neighboring houses on the same street.

In May 2009, it was reported that Kogan purchased a penthouse in the Sea One project on Yarkon Street, across from the Tel Aviv promenade. The penthouse consisted of five different apartments and was sold for NIS 110 million, marking the highest price ever paid for an apartment in Israel at the time.
---
Reviews (0)
No reviews yet.