Teddy Sagi: The Business Tycoon from Israel and Cyprus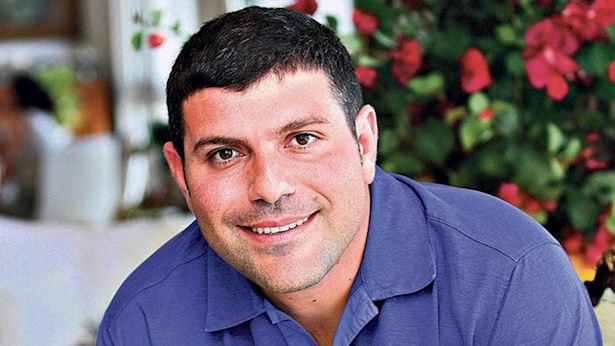 Teddy Sagi, born in 1971, is an Israeli-Cypriot businessman known for his diverse range of ventures spanning across various industries, including real estate, high-tech, fintech, finance, and electronic commerce. His personal wealth is estimated at approximately $5.2 billion, and he is the founder of companies like "Playtech" and "SafeCharge," as well as the owner of Camden Market in London.
Biography
Teddy Sagi was born in 1971 to parents Lizika and Ami Sagi and grew up in northern Tel Aviv, Israel.
In 1994, he entered the financial market as a private investor in securities and began providing investment advice and execution services for others. During this time, he was involved in the "Discounts Affair," in which dozens of securities traders were arrested. Sagi was implicated in a deal where he purchased bonds worth 20 million shekels in an auction by the Bank of Israel, and their value increased by 6% just five days later.
This transaction raised suspicions due to its significant scale, and two months later, the full extent of the Discounts Affair was exposed. Sagi was charged with securities fraud and ultimately sentenced to nine months in prison, 15 months on probation, and fined 300,000 shekels.

After his release from prison, Sagi initially ventured into vegetable trading but soon shifted his focus to real estate, particularly in partnership with Ofer Yerushzon, the son of a former Israeli finance minister, Avraham Hirschson.

In 2006, Sagi took his company, "Playtech," public on the London Stock Exchange with a valuation of $960 million. In 2008, he became a partner in the British betting project, William Hill. Additionally, Sagi owns two hotels in Germany and was previously involved in oil and gas exploration.

In 2006, following the Playtech IPO, businessman Kobi Maimon filed a lawsuit against Sagi, alleging that Sagi had taken control of a company he founded, ejected him from it, and misappropriated millions of dollars. Ultimately, the two reached a settlement agreement.

In 2009, Teddy Sagi acquired Cypriot citizenship as part of the "Golden Visa" program.

On December 23, 2010, it was reported that Sagi purchased Zaki Rakib's house in Herzliya for approximately 146 million shekels. This purchase is considered one of the most expensive real estate deals in the history of Israel. In addition, Sagi owns two apartments in the Azrieli Towers, which he bought from Ehud Barak for 26.5 million shekels, and seven more apartments that his family has not yet purchased from Ehud Barak.
Furthermore, Sagi is the owner of the penthouse suite on the 37th floor of the Menachem Begin Tower in Park Tzameret, Tel Aviv, which he acquired for $2.8 million. In July 2011, Sagi bought a Bombardier Global 6000 business jet for an estimated $45 million.

On October 3, 2021, it was reported in the media that during Sagi's stay in Cyprus, he survived an assassination attempt by the Russian mafia. Israeli Prime Minister Naftali Bennett's spokesperson, Matan Sidi, claimed, "on behalf of security officials," that the assassination attempt, which was not aimed at Sagi, was planned by Iran to target Israeli businessmen. Cyprus authorities reportedly "do not believe" that Iran was behind the assassination attempt.


Business Ventures

Sagi holds approval from the Financial Conduct Authority (FCA) in the UK and a clearance license from the Central Bank of Cyprus, allowing companies under his ownership to expand their activities in the financial sector.

Sagi altered his business focus after reducing his involvement in the gaming sector, holding only a minor 6.6% stake in Playtech compared to the 81% he held at the company's inception.
In November 2018, Sagi sold his remaining shares in the company. He shifted his focus towards investments in the fields of high-tech, finance, real estate, and co-working spaces.


Real Estate

Sagi owns the iconic Camden Market in the heart of London, which is considered one of the top five tourist attractions in the city. On March 16, 2014, Sagi acquired Camden Market from businessmen Bebo Kobo and Richard Caring for a reported sum between 2.3 to 2.6 billion shekels and later took it public in the largest IPO on the London Stock Exchange in 2015.
In July 2017, Sagi completed the delisting of the company from the TechMARK market, which Camden Market previously held, as well as several nearby buildings and complexes, from the London Stock Exchange, valued at $1.1 billion.

In late 2016, Sagi acquired Holborn Links, a 43,000-square-meter complex comprising 34 large buildings in central London, covering 16 acres. The acquisition cost approximately $300 million. Since then, Sagi has acquired two more buildings in the Holborn area for around $60 million.

In June 2017, Sagi purchased a 44% stake in Bracken VY, a German company engaged in real estate development projects and high-yielding real estate trading, listed on the Tel Aviv Stock Exchange, for approximately 1.1 billion shekels. Nine months after the acquisition, in February 2018, Teddy Sagi sold his controlling stake in the company for 1.4 billion shekels, with a premium of 12.5% on the current share price.

In July 2017, Sagi entered the co-working space industry with LABS, a company that operates several co-working spaces in London and a flagship location in Tel Aviv's Azrieli Sarona Tower.

Sagi also owns and is a co-founder (with a 68% stake) of Market Tech Holdings PLC, the company behind Camden Market.


SafeCharge

SafeCharge is considered one of the leading companies in providing online payment technology solutions and risk management. It is traded on the AIM market in London, with a valuation of approximately $530 million, and operates a payment platform for businesses with direct connections to major credit card companies like Visa and MasterCard, offering over 150 different payment methods.

On March 31, 2014, Sagi took SafeCharge public on the Alternative Investment Market (AIM) in London, which allows smaller companies to issue shares with more flexible regulation. Through this IPO, SafeCharge raised $126 million.

On May 22, 2019, SafeCharge was acquired by Canadian company Nuvei, with the estimated transaction value at around $889 million. Teddy Sagi's profit from the sale of the company reached approximately $2.5 billion.


Cybersecurity and Technology

In late 2012, Sagi acquired Crossrider, a startup, for $37 million. The company went public on the AIM market in London in 2014 with a valuation of $250 million. In June 2016, following the appointment of a new management team, the company shifted its focus to cybersecurity, specializing in digital privacy protection and endpoint security. In March 2018, the company changed its name to Kape Technologies plc to reflect the strategic shift it had undergone.

In 2015, Sagi acquired 25% of the shares in Stucco Media Ltd., which specializes in analyzing online sales and managing online businesses, with the goal of improving the performance of his companies and developing new business opportunities in the field of online marketing.

In September 2019, Kape Technologies acquired Private Internet Access (PIA), a leading US-based digital privacy company, for $127.6 million.


Summary

Teddy Sagi is a prominent Israeli-Cypriot businessman with a diversified portfolio of ventures spanning real estate, technology, finance, and more. His rise to wealth and prominence includes founding and investing in various successful companies, including Playtech and SafeCharge, as well as owning iconic properties like Camden Market in London.
While his business ventures have been marked by success, he has also faced legal challenges and controversies throughout his career. Despite these challenges, Teddy Sagi remains a significant figure in the business world, known for his entrepreneurial spirit and investments across different industries.
---
Reviews (0)
No reviews yet.