Shulamit "Shula" Ligum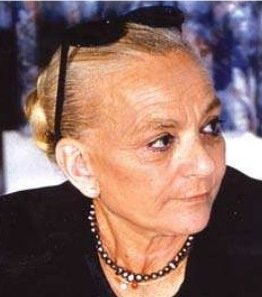 Was a high-ranking officer in the Israel Defense Forces (IDF) and a social activist. Ligum established the Public Relations Officer's Office in the IDF's Manpower Directorate and was the first woman to be awarded the rank of Brigadier General (in a personal capacity) without holding the position of Chief Education Officer.
Early Life

Shula Grundman was born in 1932 in Siedlce, Poland, and immigrated to Israel as a child. In 1950, she enlisted in the IDF and served primarily in education-related roles. In 1959, she married Dr. Cyril Ligum, an immigrant from South Africa. Between 1966 and 1970, she lived in the United States, where her husband pursued further education.

In the 1970s, Ligum served as a management officer in the IDF's Chief Education Officer's staff and later as the Deputy Commander of the IDF Manpower Directorate.

In 1977, Ligum established the Public Relations Officer's Office within the Human Resources Branch of the IDF. She headed this office for nearly 20 years. In October 1981, she was promoted to the rank of Brigadier General, and in March 1994, she was promoted to the rank of Major General.

After retiring from the IDF, Ligum was involved in various cultural institutions and charitable organizations, including the Council for a Beautiful Israel, the Israeli Opera, and the Tel Aviv Museum of Art. She volunteered as the head of the music department in the Ministry of Science, Culture, and Sport. Shortly before her passing on January 7, 2007, she was honored with the title "Yakir Tel Aviv-Yafo" (Honorary Citizen of Tel Aviv-Yafo).

Her husband, Prof. Cyril Ligum (1932–2014), was the founder of the Genetic Institute at Ichilov Hospital and a faculty member at Tel Aviv University's Faculty of Medicine. She left behind four sons and numerous grandchildren.

---
Reviews (0)
No reviews yet.