Michail Chernoy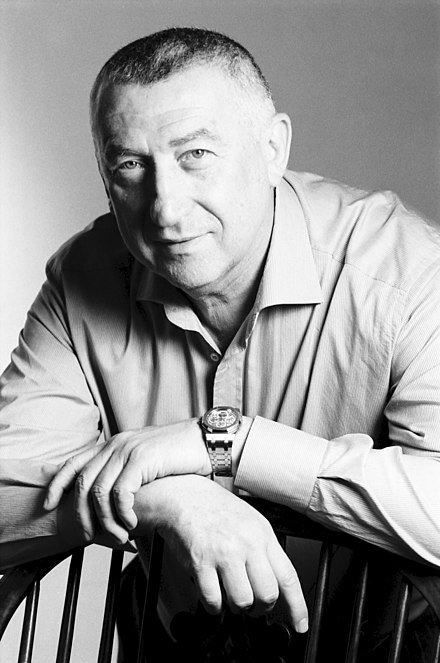 Michail Chernoy, born on January 16, 1952, is a Russian-Israeli businessman and oligarch. His life story is marked by a journey that spans multiple countries and industries, reflecting his transformation from modest beginnings to becoming a key figure in the world of business and finance.
Chernoy was born in Ouman, a city in Soviet Ukraine. At the age of two, his family relocated to Soviet Uzbekistan. His mother worked as an accountant, and his father was employed as an engineer in a textile factory. Two of his brothers, David Chernoy and Lev Chernoy, would later become his business partners.

At the age of 14, Chernoy began working as a welder and later as an electrician. After completing high school, he was conscripted into the Soviet Army. Following his military service, he pursued his sporting interests in football and boxing and worked as a sports manager.

In 1987, Chernoy moved to Moscow, Russia, where he, along with his brother Lev, began importing furniture and clothing. They also ventured into the restaurant business, opening a popular steakhouse.
However, it was in the tumultuous aftermath of the Soviet Union's dissolution in 1993 that Chernoy, along with American businessman Sam Kislin, seized an opportunity to purchase struggling factories stocked with large quantities of goods, particularly aluminum, which they began selling to Eastern Europe and the Russian military.

In 1993, Chernoy co-founded the "Trans World Group" with Jewish businessmen David and Semyon (Sam) Rubin. This conglomerate became one of the world's largest aluminum suppliers. In 1996, Chernoy sold his share of the "Trans World Group" to the Rubin brothers for $400 million. Subsequently, the Rubin brothers sold the conglomerate to Austrian-Jewish businessman Roman Abramovich in 2000.

In 1997, Chernoy acquired shares in the Bulgarian oil company "Talnakh Oil Company" and ventured into the coal export business, supplying coal from the Sverdlovsk and Donbass regions to Russia and Austria. Over the years, he became a prominent figure in these industries.

In 1994, Chernoy moved to Israel and settled in Savyon. Following the 2001 Dolphinarium bombing in Tel Aviv, he established a foundation to aid the families of the victims. He also founded a scholarship fund for students from Commonwealth of Independent States (CIS) countries.

Despite his move to Israel, Chernoy continued to be involved in Russian industries, particularly the aluminum and coal sectors, maintaining his position as one of the leading industrialists in the country.


Business Ventures in Bulgaria

After relocating to Israel, Chernoy maintained strong ties with Bulgaria, where he owned a prominent newspaper and the popular Bulgarian football club Levski Sofia, which won several championships.

In 1997, he acquired the Bulgarian cellular company Mobiltel, the only GSM operator in Bulgaria at the time, which was on the brink of bankruptcy. Chernoy was accused by Bulgarian authorities of having ties to the Russian mafia, which led to his expulsion from Bulgaria for a period of ten years. In 2001, Chernoy sold the company to Austrian-Jewish businessman Martin Schlaff, who had over a million subscribers.


The Bezeq Affair

In March 2001, Chernoy and businessman Gad Zeevi were arrested in Israel on suspicion of engaging in wiretapping activities. It was alleged that Chernoy had provided Zeevi with $643 million to acquire a 19.6% stake in Bezeq while concealing Chernoy's involvement in the deal. However, in March 2013, it was decided not to prosecute Chernoy, concluding that the Bezeq transaction was legitimate, and the agreements between the parties were not part of a plan to defraud Israeli authorities or banks or to launder money.


Connection with Avigdor Lieberman

Chernoy is considered one of the closest associates of Avigdor Lieberman, a prominent Israeli politician, stemming from their earlier business partnership before Lieberman's entry into politics.
In 1998, Lieberman founded the trading and consulting company "Path to the East," which dealt with the purchase of raw materials in Eastern countries and their sale in Western countries, as well as financial operations in the Russian stock market. Their personal acquaintance began with the first business venture of this company, which involved Chernoy.

Before the 18th Knesset elections, Chernoy was accused of bribing Lieberman and funding his party's election campaign. However, on March 20, 2013, it was decided not to prosecute him, and the case was closed without an indictment.


Personal Life

Michail Chernoy has six children and has been married twice. He formed a domestic partnership in 2008 with businesswoman Nicole Raidman, with whom he has two children. They married on June 27, 2018, but separated in 2019 after an 11-year relationship. Currently, he resides in Tel Aviv, Israel.

Michail Chernoy's life journey reflects the remarkable transformation of an individual who, starting from modest beginnings, became a prominent figure in various industries across multiple countries, navigating the complexities of business, politics, and international relations.

Please note that the accuracy and reliability of this information may vary, and it is based on publicly available sources up to September 2021.
---
Reviews (0)
No reviews yet.