Lorne Michaels: A Journey in Comedy and Entertainment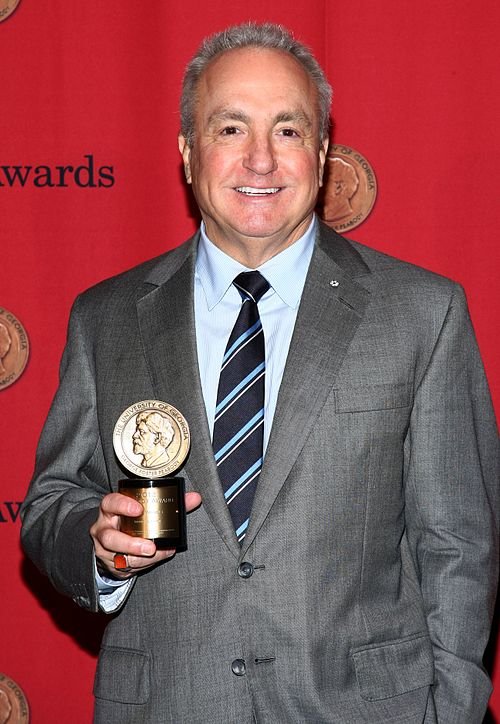 Lorne Michaels, born on November 17, 1944, is a Canadian-American-Jewish producer, director, writer, comedian, and actor. He has created and produced numerous comedy shows and films over the years, including iconic programs like "Saturday Night Live," "Late Night" with Conan O'Brien, "The Tonight Show" with Jimmy Fallon, "30 Rock," "Portlandia," "The Kids in the Hall," "Wayne's World," and "Bad Boys."
Biography

Born as Lorne David Lipowitz in a kibbutz in Israel before the country's establishment, to Jewish parents, he immigrated with his family to Canada during his infancy and grew up in Toronto. An alternate version suggests he was born in Toronto. He earned a degree in English from the University of College (affiliated with the University of Toronto) in 1966.

In 1987, he became a naturalized American citizen.

In 2002, he received an honorary degree from Canada. In 2012, he was awarded a rare personal honor at the Peabody Awards. In 2016, he was bestowed with the Presidential Medal of Freedom in the United States.

From 1971 to 1980, he was married to Canadian-Jewish screenwriter Rosie Shuster. From 1981 to 1987, he was married to model Susan Forristal. Since 1991, he has been married to his former assistant, Alice Barry. He has three children.

Lorne Michaels is a towering figure in the world of comedy and entertainment, known for his innovative and groundbreaking work in television and film. His impact on the industry is immeasurable, and his influence on comedy continues to be felt today. As a Canadian-Israeli-Jewish immigrant who became an American citizen, his story is a testament to the power of creativity and determination.

---
Reviews (0)
No reviews yet.