Leonid Michelson: The Russian-Jewish Tycoon Behind Novatek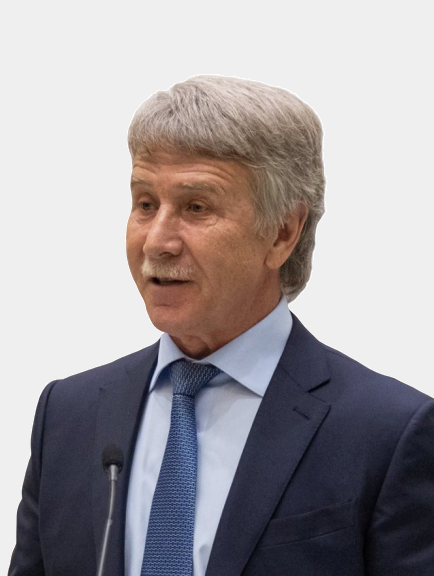 Leonid Michelson's journey from a civil engineer to the CEO of Novatek, one of Russia's leading gas companies, is a testament to his entrepreneurial spirit and business acumen. His significant wealth and influence in the energy sector underscore his importance in the Russian business landscape and the global energy market. As Novatek continues to expand its presence in the LNG industry, Michelson's role in shaping the future of Russia's energy sector remains a topic of global interest and scrutiny.
Leonid Michelson, born on August 11, 1955, is a prominent Russian-Jewish businessman and the CEO of the Russian gas company Novatek. In 2021, according to Bloomberg, he was estimated to have a personal wealth of $33.6 billion, making him the wealthiest person in Russia and one of the top 39 richest individuals globally.


Early Life and Education

Michelson was born in Kaspisk, Russia, into a Jewish family. After completing his studies in civil industrial engineering at the Samara State Technical University in 1977, he began his career as an engineer at a company in the Tyumen region in Orel. One of his early projects involved the construction of a gas pipeline from the Orngoy gas field to the city of Chelyabinsk.


Career Development

In 1985, Michelson was appointed as the Chief Engineer of the Ryazantruboprovodstroy company, which translates to "Ryazan Pipeline Construction." In 1987, he became the CEO of Kuibyshevpipelinestroy, another pipeline construction company located in Samara. In 1991, this company, based in Kuibyshev (now Samara), was one of the first to privatize following the dissolution of the Soviet Union.

Following privatization, Michelson continued to serve as the CEO of the renamed company, which later became known as "Novatek." In October 1994, he was appointed as the CEO of Novafininvest, Novatek's holding company. Novatek is known for its significant role in the Russian gas industry, and it operates 26 production sites across Russia, with its headquarters in Moscow.

Michelson currently holds a 57.5% stake in SIBUR, a company engaged in petrochemicals and gas processing. SIBUR operates various production facilities throughout Russia, and its corporate headquarters is located in Moscow.


Business Success and Wealth

Michelson's wealth and influence in the energy sector have grown significantly over the years. Novatek, under his leadership, has become a major player in the Russian gas industry, specializing in natural gas production and liquefaction. The company's strategic initiatives have contributed to Russia's expanding role in the global liquefied natural gas (LNG) market.

His involvement in the energy sector has not only made him one of the wealthiest individuals in Russia but has also solidified his position as a key figure in the country's energy landscape. His leadership and strategic vision have played a pivotal role in Novatek's success, making it a major player in the global energy market.
---
Reviews (0)
No reviews yet.