Len Blavatnik: From Odessa to British Billionaire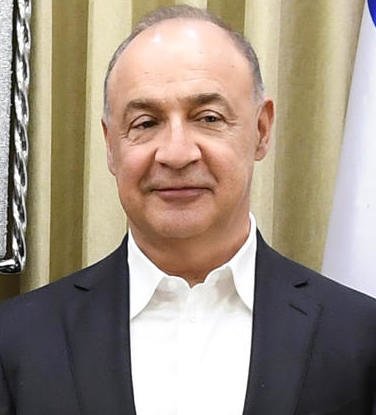 Len Blavatnik's journey from the Soviet Union to becoming one of the wealthiest individuals in Britain is a testament to his business acumen and strategic investments in a wide range of industries. From petrochemicals to media, Blavatnik's ventures have made a significant impact on both the business world and philanthropy. His influence extends beyond borders, and his achievements have solidified his position as a prominent figure in the global business landscape.
Len Blavatnik, also known as Leonid Valentinovich Blavatnik, is an American-Jewish businessman residing in the United Kingdom. He is counted among the oligarchs who amassed their fortunes following the dissolution of the Soviet Union.
In Israel, he holds control over industries such as the Dead Sea minerals and is one of the owners of Channel 13, a prominent television network. Blavatnik was knighted by the United Kingdom in recognition of his contributions to museums, including the Tate and Victoria and Albert in London.

As of November 2021, Forbes estimated his personal wealth at over $41 billion, making him one of the wealthiest individuals in Britain, according to The Sunday Times.


Early Life:
Len Blavatnik was born in Odessa on June 14, 1957, when it was still under Soviet rule. After completing high school, he was accepted for studies at the Moscow Institute of Transport Engineers.

In 1978, Blavatnik and his family obtained permission to leave the Soviet Union, and they immigrated to the United States. He pursued further education, earning a master's degree in computer science from Columbia University.
He then began working at the investment firm Bear Stearns. Later, he studied business administration at Harvard University after deciding to focus on management. After completing his studies, he worked as a consultant at Arthur Andersen's accounting firm and later joined Atlantic Partners, an investment company.

In 2007, he established the Blavatnik Awards for Young Scientists.

Len Blavatnik is married to Emily Appelson, and they have two children. His family resides in the United Kingdom.


Business Ventures:
In 1986, Blavatnik founded a company named Access Industries, through which he invested in the United States, Europe, and South America. In the same year, he married Emily.

As the Soviet Union began to break apart, Blavatnik sought a partner with connections who could finance property acquisitions. Victor Vekselberg, a business associate, approached Blavatnik with a proposal to form a partnership in Renova, an investment company that Blavatnik founded.

Blavatnik and Vekselberg acquired ChelPipe, a pipe-manufacturing company, and Sual Aluminum. After some years, ChelPipe merged with Tyumen Oil Company, owned by Mikhail Fridman, while Sual Aluminum merged with Rusal, owned by Oleg Deripaska.

When British Petroleum was looking to enter the Russian oil and fuel market, they chose a company in which Blavatnik had a stake, and together with Vekselberg and Fridman, they formed TNK-BP.

Blavatnik invested a portion of his wealth in Western companies, including real estate, hotels, and media.

In 2005, he acquired the petrochemical company Basell Polyolefins through a leveraged buyout and used it to purchase Lyondell Chemical Company. He merged the two companies into LyondellBasell Industries, one of the world's largest chemical companies by volume of activity.

In 2008, Blavatnik purchased a 20% stake in RGE, a company owned by Aviv Giladi, through a leveraged buyout.

In 2011, he acquired Warner Music Group for $3.3 billion from Edgar Bronfman Jr.

In 2012, he gained control of Perform Group.

In 2016, RGE acquired a controlling stake in Channel 10.

In 2017, Blavatnik was investigated in London in connection with Case 1000. According to Blavatnik's testimony, the acquisition of Channel 10 was done at the request of Benjamin Netanyahu, which was conveyed through Ari Harow.
The suspicion was that Blavatnik's offer, which was twice the price of Ilan Shiloah's offer, allowed funds to be transferred to the stockholders and was one of the rewards for Arnon Milchan. The police did not recommend filing charges in this matter, and the indictment in Case 1000 did not mention this suspicion.

---
Reviews (0)
No reviews yet.