Gennadiy Bogolyubov: The Ukrainian Jewish Businessman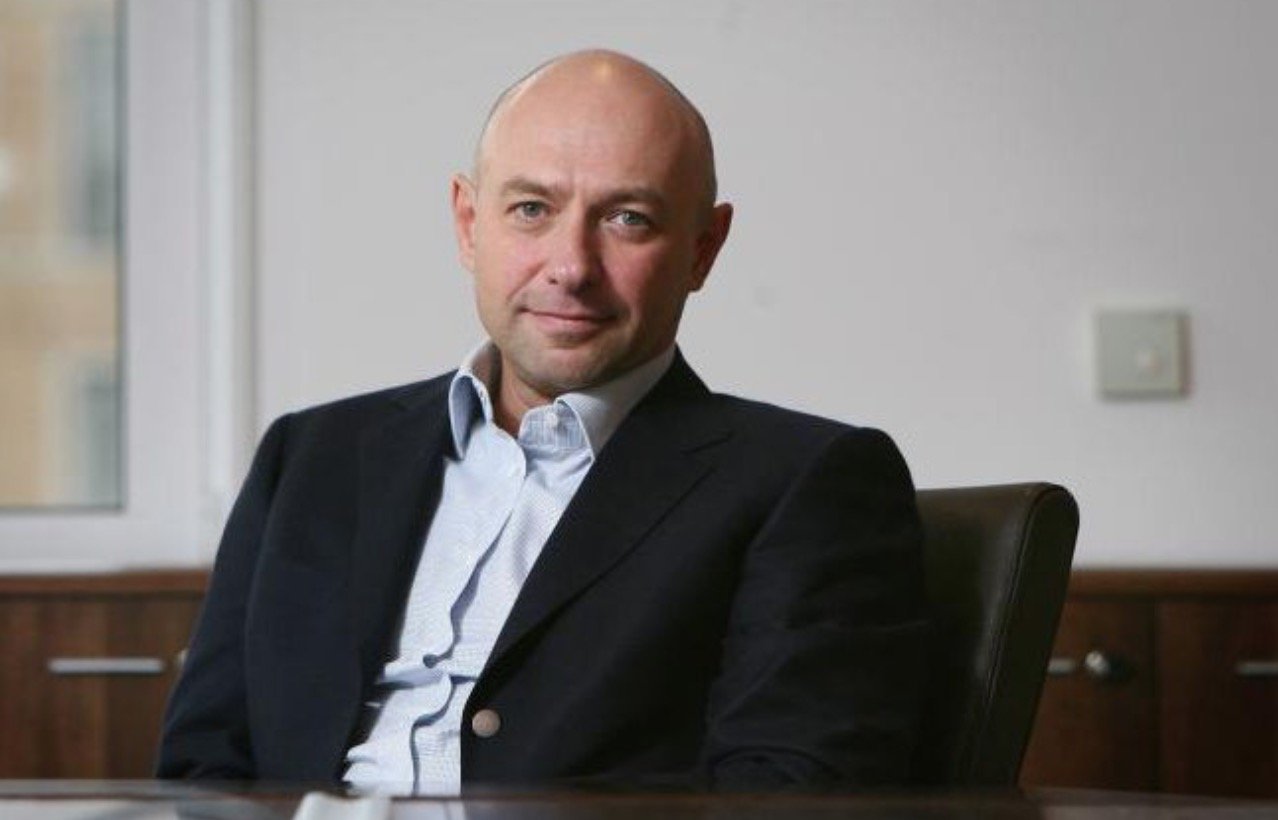 Gennadiy Bogolyubov, born in 1962 to a non-traditional Jewish family, embarked on a remarkable journey that led him to become one of Ukraine's wealthiest businessmen. He obtained his education at the Institute of Engineering and Construction in Dnipropetrovsk, Ukraine.
In the 1980s, following the perestroika era in the Soviet Union, Bogolyubov ventured into business, achieving considerable success. In 1990, he partnered with Igor Kolomoisky to establish a technology sales company. Later, they officially registered their company, "Santhoze," in the Ukrainian Ministry of Justice's business registry.

Together with Kolomoisky, Bogolyubov founded the Privat Group, one of Eastern Europe's largest investment conglomerates. The group's activities spanned metal mining and processing, with branches in the United States, Romania, Russia, and Poland. Bogolyubov expanded his interests into the oil sector, leading to the establishment of AZS, an oil company.
Through Privat Group, he also established PrivatBank, which grew to become one of Ukraine's largest banks and a major sponsor of the Dynamo Kyiv football club. Bogolyubov served as the President of PrivatBank and was a member of the board of directors of Moskomprivatbank, a Moscow-based bank. Alongside Igor Kolomoisky, he held a 44% stake in PrivatBank and automotive factories in Stakhanov and Zhaporizhia.

In 2008, Bogolyubov contributed funds for the renovation of a synagogue and prayer hall in the tunnels beneath the Western Wall in Jerusalem, Israel. He also acquired the Holy Ark that was placed in the hall. In 2014, he made donations to the Western Wall Heritage Foundation to establish a new prayer hall adjacent to the Western Wall called "Achar Kotelenu."

In 2010, he was ranked as the third-wealthiest individual in Ukraine with an estimated net worth of $5.4 billion. However, by 2020, he dropped significantly in Forbes' list of the world's richest individuals, ranking at 1730, with an estimated wealth of $1.2 billion.


Legal and Controversial Affairs
In 2016, the Ukrainian government nationalized PrivatBank due to suspicions of embezzlement within the bank. Subsequently, both Kolomoisky and Bogolyubov were accused of attempting to assassinate the former head of Ukraine's central bank, responsible for oversight of the bank, which resulted in the destruction of her home.
In 2019, the Ukrainian government filed a $2.1 billion lawsuit against Bogolyubov, Kolomoisky, and Discount Bank, where they allegedly transferred money related to the embezzlement case from PrivatBank. The lawsuit claimed that Bogolyubov and Kolomoisky engaged in extensive and illegal activities, including embezzlement, theft, and money laundering.
In December 2020, the U.S. Department of Justice requested the forfeiture of real estate in the United States acquired with funds from the alleged embezzlement in PrivatBank. The request asserted that individuals close to Kolomoisky and Bogolyubov had created a network of companies to launder the embezzled money. They had acquired hundreds of millions of dollars' worth of real estate and businesses across the United States.
Personal Life
Gennadiy Bogolyubov is married and has six children. He resides in the affluent Belgravia neighborhood in London. His religious journey is noteworthy, as he lived a secular life until his mid-40s, when he returned to observant Judaism. In 1995, he visited an old synagogue in Dnipropetrovsk and met Rabbi Shmuel Kamintzky, a Chabad emissary. In 2010, he was reported as the largest donor to Chabad in that year.
After founding various institutions for Chabad in Ukraine, including the Menorah Center, Bogolyubov continued to generously support Chabad branches worldwide, providing $10,000 grants for every wedding, $5,000 for each bar mitzvah, and more.

In 2016, it was reported that Bogolyubov obtained Cypriot citizenship through the "Golden Visa" program due to substantial investments in Cyprus.

As of November 2017, Gennadiy Bogolyubov officially declared his citizenship in Ukraine, the UK, Israel, and Cyprus. He stated that he resides in Geneva, Switzerland.
---
Reviews (0)
No reviews yet.