Galit Maor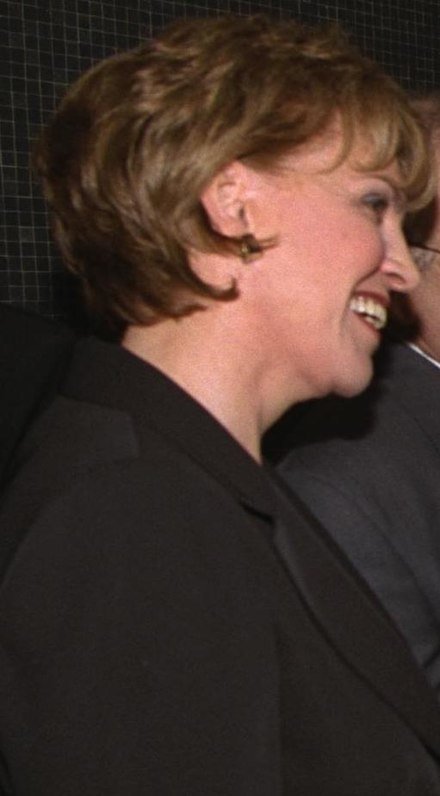 Galit Maor (born February 11, 1943) is an Israeli economist and executive who served as the CEO of Bank Leumi from 1995 to 2012. She was the first female CEO of a major Israeli bank and is considered one of the most influential women in the Israeli financial market. She also serves as a director on the boards of several companies, including Teva and Strauss.
Early Life:

Galit Maor, originally named Galit Rauch, was born in Israel. She attended elementary school in Givatayim and later studied at Municipal High School A in Tel Aviv. After completing her military service, she pursued higher education at the university level.

In 1964, she earned her bachelor's degree in economics and statistics from the Hebrew University of Jerusalem. In 1967, she completed her master's degree in business administration from the same institution.


Career:

Galit Maor had a long and distinguished career in the financial sector. Between 1963 and 1989, she worked in various roles at the Bank of Israel. During her tenure, she served as the supervisor of banks from 1982 to 1987, a particularly challenging period marked by a stock market crisis.

From 1989 to 1991, she worked as a private consultant in the Office of the State Comptroller, serving as the first female chair of the Kibbutzim Regulatory Authority during that time.

On May 1, 1991, she was appointed as Deputy CEO of Bank Leumi, and in 1995, she became the CEO, making her the first female CEO of a major Israeli bank.

In 2009, Galit Maor was awarded an honorary doctorate by the Academic College of Management.

On January 1, 2012, Maor announced her intention to step down from her role as CEO of Bank Leumi, and she was succeeded by Rakefet Russak-Aminoach, who had previously served as her assistant for 20 years during Maor's tenure as CEO. Maor is widely recognized for having identified and groomed Russak-Aminoach as her successor.

In December 2014, Bank Leumi signed a settlement agreement in the amount of $400 million with U.S. tax authorities regarding allegations that the bank had helped U.S. citizens evade taxes during Maor's tenure as CEO. In September 2016, a compromise agreement was reached in which Maor, CEO Eitan Raff, and International Division head Zvi Itzkovich were required to return part of their bonuses, totaling 5.1 million shekels.

In August 2017, the Israeli Ministry of Justice announced that a criminal investigation had been opened against Maor and other senior officials at the bank in relation to this matter.


Directorships:

Since 2012, Galit Maor has served as a director on the board of Teva Pharmaceutical Industries, a leading global pharmaceutical company. Her term was expected to conclude in June 2018.

As of 2015, Maor has served as a director on the boards of Teva, Strauss Group, and Equity One (a real estate investment trust specializing in community shopping centers in the United States). She also chaired the Friends of Hadassah College Council.


Family:

At the age of 20, Galit Maor married Yehoshua Maor, who is a director at the Weizmann Institute of Science and is involved in several digital printing companies. He served as the CEO of Yavneh Israel between 1984 and 1996 and as the Deputy Commander of the Israeli Air Force. The couple resides in Ramat Gan and has three children. Their daughter, Dana Maor, is the CEO of McKinsey Israel.
---
Reviews (0)
No reviews yet.