Arnon Milchan: Hollywood Mogul and Israeli Business Tycoon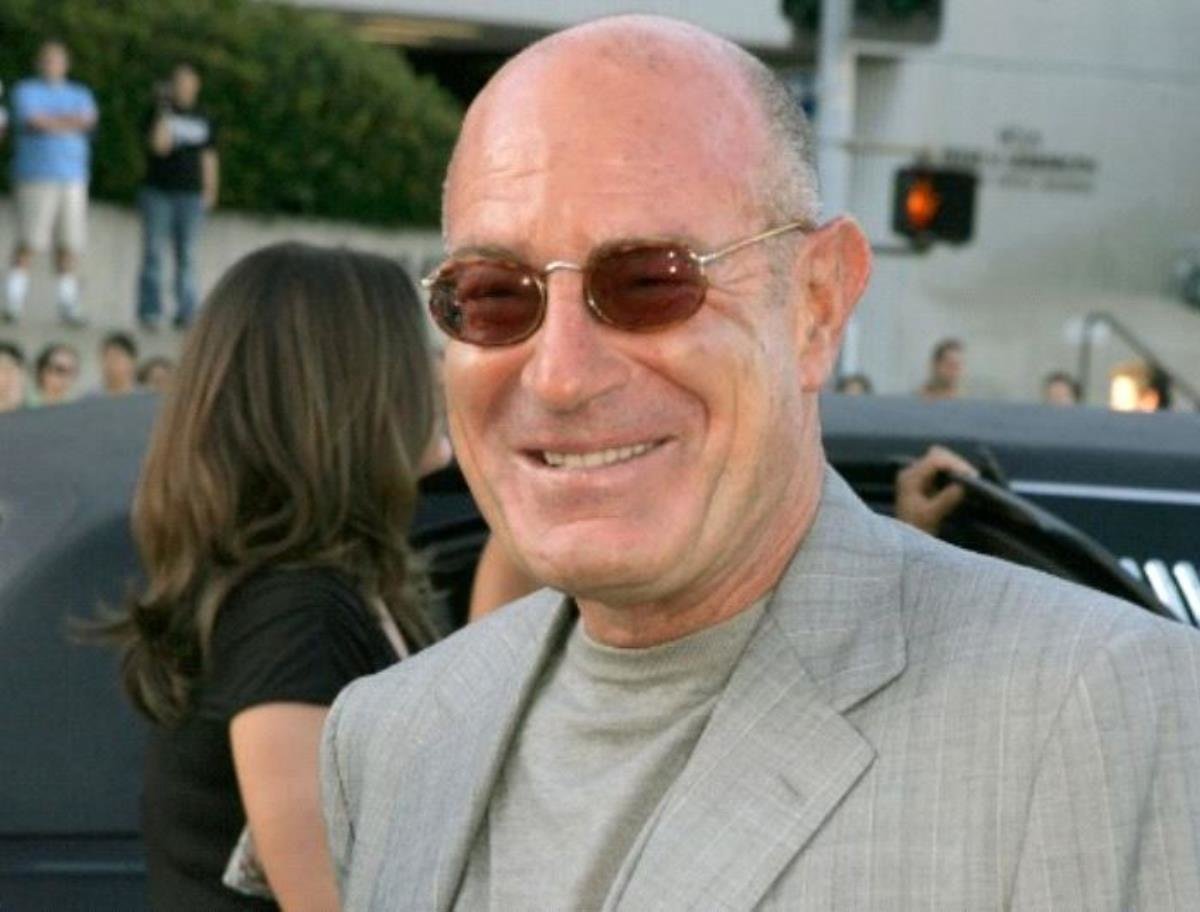 Arnon Milchan, born on December 6, 1944, is an Israeli businessman widely regarded as one of the prominent film producers in Hollywood. As of 2019, he was estimated to have a net worth of approximately $3.4 billion, making him one of the wealthiest individuals in Israel.
Many of the films he produced received Academy Awards (Oscars), and he himself was nominated for an Oscar as the producer of the film "The Revenant." Additionally, he produced many other successful films, including "Fight Club," "Daredevil," "Pretty Woman," "Heat," "Day and Night," "12 Years a Slave," "Dizengoff 99," and "The Man Who Knew Too Much." Milchan also served for many years as an agent for the Israeli intelligence agency, Lekem, and aided Israel's nuclear program.

Biography

Arnon Milchan was born in Rehovot, Israel, about four years before the establishment of the State of Israel. He comes from a long line of immigrants, with his mother, Shoshana (née Gabriel), being part of the eighth generation of the Gabriel family who immigrated to Israel in the early 19th century.

At the age of 21, after the passing of his father, Milchan inherited "Hachemihem Milchan Brothers," a company founded in 1950 that dealt with chemicals. Under his leadership, the company became a successful chemical business and was sold in July 2008 for an estimated $10 million. He subsequently expanded his wealth by engaging in various business ventures, including working as a weapons dealer and intermediary.

Milchan holds a degree from the London School of Economics.

Lekem Agent

In the book "Secrets - The Life Story of Arnon Milchan: A Secret Agent Turned Hollywood Tycoon," published in 2011 by Meir Doron and Joseph Gelman, it is claimed that Milchan served as an agent for Lekem, the Bureau of Scientific Relations, for many years and was involved in procuring and financing components for the Israeli nuclear program.
According to the book, Shimon Peres recruited him for Lekem. Furthermore, in the book "The Shadow Wars: The Secret Struggle for the Middle East," also published in 2011 by Yossi Melman and Dan Raviv, Milchan is mentioned as a participant in Lekem and one of the largest arms dealers in the service.

Already in the late 1970s, reports in the world press indicated that Milchan, on behalf of the State of Israel, participated in activities aimed at assisting the apartheid regime in South Africa by creating a positive image of the regime. In an interview with Ilana Dayan on the Israeli TV program "Fact" in November 2013, Milchan confirmed his role as an agent for Lekem. Milchan also admitted in the program that he was involved in activities supporting the apartheid regime in South Africa.

Involvement in the Film Industry and Other Business Ventures

In the late 1970s, Milchan produced several films in Israel, including the successful "Dizengoff 99."

He later moved to Hollywood, where he became a prominent film producer and investor in the entertainment industry. He worked closely with the renowned director Martin Scorsese. In 1991, Milchan established his independent production company, "New Regency Productions," which, as of 2016, he co-owns with Rupert Murdoch.

In 1996, he invested in Puma, a German sportswear company. Milchan acquired a 42% stake in the company for $150 million, and in 2002, he sold his shares for an estimated $800 million.

In February 2012, it was reported that Milchan was forming "Add Content Agency," aimed at promoting Israeli content in the United States. According to the reports, New Regency, owned by Milchan, would invest in developing ideas generated by Israelis to offer to the Add Content Agency. The agreement also designated ADD as Milchan's exclusive representative in Israel.

Milchan is active in the Israeli television market and holds approximately 15.5% ownership of Channel 10.

In January 2017, it was reported that Benjamin Netanyahu was suspected of receiving gifts from Milchan, including cigars and champagne, worth hundreds of thousands of shekels. It was also alleged during the investigation that in 2004, Milchan gifted Sara Netanyahu a set of jewelry worth $8,600.
In February 2018, the Israeli police recommended charging Milchan with bribery and Netanyahu with accepting bribes. In 2008, Amendment No. 168 to the Income Tax Ordinance was approved, granting new immigrants and returning residents in Israel an exemption from income tax on their foreign income for ten years after arriving in Israel.
This amendment is known as the "Milchan Law" following Milchan's return to Israel in 2009. Despite the treasury's intention to change this exemption, the amendment was removed from the Draft State Budget, and it was not approved. The investigation into Case 1000 suggested that this law was one of the benefits Milchan received from Israeli Prime Minister Benjamin Netanyahu.
Additionally, according to the police investigation findings, Netanyahu suggested to Finance Minister Yair Lapid to extend Milchan's exemption beyond ten years and helped him renew his U.S. visa by raising the issue with the U.S. Ambassador to Israel, Dan Shapiro, and the U.S. Secretary of State, John Kerry. In his interrogation, Netanyahu claimed that the gifts he received from Milchan were due to their personal friendship.
The police summary of the investigation stated that there was evidence to charge Milchan with bribery. However, the legal adviser to the government decided to close the case against him and to charge Netanyahu with fraud and breach of trust.

Personal Life

Milchan was previously married to Brigitte, a French-Israeli native, and they had three children together. In 2004, he married Amanda Coetzer, a former South African professional tennis player who reached the third position in the world rankings at the peak of her career. They have two children together.

In December 1979, his house was subject to one of the largest art thefts ever in Israel. Stolen were original works by Pablo Picasso, Marc Chagall, Rene Magritte, Nahum Gutman, and Naftali Bezem. In April 2015, CNBC ranked him third on its list of "Hollywood's Greatest Art Collectors," with a collection estimated to be worth $600 million.

Arnon Milchan is known for organizing solidarity events and support for Israel involving prominent Hollywood figures. He is a personal friend of Shimon Peres and Benjamin Netanyahu. In his youth, he was politically active in the Rafi party and even declined an offer from Moshe Dayan to serve as Finance Minister.
Milchan is known for his political involvement and close relationships with the country's leaders, and he has been involved in attempts to form a unity government between Tzipi Livni and Benjamin Netanyahu in 2009 and between Isaac Herzog and Benjamin Netanyahu in May 2016.
The unity government plan was based on a regional diplomatic initiative aimed at finding a solution for both peoples. The attempt to establish a unity government and initiate the regional diplomatic process failed, and Avigdor Lieberman was appointed Minister of Defense.

Milchan possesses a substantial art collection, and his name is well-known in both the business and entertainment worlds.

---
Reviews (0)
No reviews yet.