Alexander Knaster: A Journey of Philanthropy and Business Success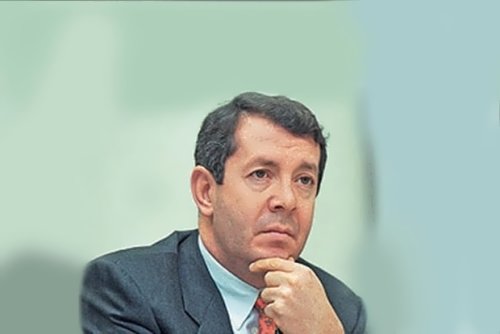 In the world of business and philanthropy, there are individuals whose lives are marked by extraordinary achievements and a commitment to giving back. This documentary explores the life and legacy of Alexander Knaster (אלכסנדר קנסטר), a British businessman whose biography, career, and philanthropic contributions have left an indelible mark on the world.
Alexander Knaster was born on February 19, 1959, in Moscow, to a Jewish family of academics. His parents, Mark and Tatyana Knaster, were esteemed professionals in their fields, inspiring Alexander with a love for knowledge and achievement from an early age.

At the age of 16, Alexander, along with his family, immigrated to the United States. He pursued his education diligently, ultimately graduating with a B.S. in electrical engineering and mathematics from Carnegie Mellon University, where he attended on a scholarship.

After graduation, in 1980, he began working as an engineer with Schlumberger, gaining hands-on experience on oil platforms in the Gulf of Mexico.

Alexander Knaster's pursuit of knowledge didn't stop at engineering. In 1985, he graduated with an MBA from Harvard Business School, and his career took a new trajectory.

He worked at several investment banks, building a solid foundation in finance and economics. His passion for learning led him to earn a Ph.D. in Economics from the Russian Academy of Science.

In 1995, he returned to Russia, taking on the role of CEO at the Russian branch of Credit Suisse First Boston, contributing significantly to the financial landscape of the country.

In 1998, Alexander Knaster accepted an offer from Mikhail Fridman to become the CEO of Alfa Bank. His leadership and expertise in investment banking played a crucial role in the bank's success.

In 2004, Alexander established Pamplona Capital Management, a venture that attracted investments from Alfa Group and expanded to include a diverse group of investors. As of 2021, Pamplona managed a substantial $15 billion in assets.

While his business ventures were undeniably successful, Alexander Knaster's philanthropic contributions have also been significant.

He has generously supported academic institutions like Carnegie Mellon University and Harvard Business School, where he has served as a regional Campaign Leadership volunteer.

Knaster's dedication to education is evident through initiatives like the Alexander M. Knaster Scholarship Fund and the Knaster-McWilliams scholarships, which aim to increase access to faculty and early research opportunities.

Alexander Knaster's commitment to his Jewish heritage is reflected in his role as a co-founder of the Genesis Philanthropy Group, which seeks to enhance Jewish identity among Russian-speaking Jews worldwide.

He has also supported causes like cancer research through organizations like The Mark Foundation for Cancer Research, demonstrating his dedication to improving healthcare and well-being.

In his personal life, Alexander Knaster is a devoted family man, married to Irina Knaster, with whom he shares four children. He resides in New York City, where he continues to make a positive impact on the world through both business and philanthropy.


---
Reviews (0)
No reviews yet.